Dear patient readers:
1. Your admins have noticed that Skynet has recently been placing some legitimate comments in the spam folder, but with no discernible trigger words. Some of these comments were multiple submissions. Again, don't post a comment multiple times. If you do that, you're training Skynet to think that you're a spammer, because that's what spammers do. (And do save your comment before pressing the Post button. The Internet is a hostile computing environment, and if you save the comment yourself, you will never lose it.)
2. I could use leads for a good Mac support person in NYC. I have a couple of things I need done that are a non-standard, along with some utterly no-brainer stuff that I just don't have the time to figure out. Normally I might consider TekServ, but I asked them about one issue months ago, and their response was cookie-cutter, meaning productized and not what I need.
I just about never need support (this is the first time in many years) but someone who is available in the evenings is also s plus.
If you have anyone to recommend, please ping me at yves-at-nakedcapitalism.com, with "Mac Tech Support" in the headline. Thanks!
Israeli vulture detained in Lebanon on suspicion of being a spy CNN. Dan K: "Beautiful vulture pic."
Easter Island Moai have Bodies wordless Tech (guurst). Whoa, doesn't this imply a big recalculation of Jared Diamond's collapse math? He estimated how much it cost in energy terms (huge!) to transport the statues. Bigger, heavier statues means higher cost. However, there are experiments as to how the statures might have been moved which I assume are of interest because they were more efficient than other possibilities. I'm not current on this debate, so anyone who is is encouraged to pipe up in comments.
Rooftop Solar Wars Continue EcoWatch (Sam S)
Google is now bigger than Apple (for now) Sydney Morning Herald (EM)
Europe turns against Google Politico
Nearly Indestructible Water Bears Are DNA Thieves FKTV (furzy)
JAMA JUMPS THE SHARK Health Care Renewal. Wow. If you are a Jama subscriber, I suggest voicing your disapproval.
DNA Got a Kid Kicked Out of School—And It'll Happen Again Wired (resilc)
Brazil warns pregnant women to avoid Rio Olympics over risk of catching Zika virus Agence France-Presse
Why you can't just wipe out mosquitoes to get rid of the Zika virus Reuters (resilc)
China?
Time running out for China on capital flight, warns bank chief Ambrose Evans-Pritchard, Telegraph

How To Understand China in an Economic Twilight Zone Wall Street Journal

A debt dilemma could leave China in dire straits Michael Pettis, China Spectator
Bank of Japan tries another flavour of QE Financial Times
Identifying prisoners of the middle-income trap VoxEU
Cameron is just tip of the EU's problems Politico
The EFD-IMF destroyers seek to finish Greece failed evolution
Syraquistan
Crude Oil – A 'Three-Peat' Seeking Alpha (resilc). More about power dynamics than oil per se.

Afghanistan: Threatening News by Ahmed Rashid New York Review of Books

ISIL kills 70 in bombing of Shiite Area, Damascus, in bid to derail Talks Juan Cole. Resilc: "Talks w/o IS2 are not really talks."
Big Brother is Watching You Watch
So, Dutch Cops Are Teaching Majestic Eagles to Hunt Drones Wired (resilc). Swedish Lex flags a similar Guardian story.

At Berkeley, a New Digital Privacy Protest New York Times (TF)

FBI's war on encryption is unnecessary because the Internet of Things will spy on us just fine Boing Boing (resilc). Here is the underlying report, courtesy guurst: Don't Panic: Making Progress on the "Going Dark" Debate
Imperial Collapse Watch
Ignoring the Army's Recent Past Will Not Help it Win Future Wars War on the Rocks (resilc)
2016
Trump dealt blow by Cruz in Iowa vote BBC. Trump actually managed to feign being gracious in defeat.

Ted Cruz's meteoric rise, explained Vox

Donald Trump loses Iowa to Ted Cruz and his evangelical "prayer team" Quartz (resilc)

Huckabee suspends campaign The Hill (furzy)

Democratic officials still chase results early Tuesday Des Moines Register. Wow, what arrogance: the Clinton camp insisting it won (which it likely did but by such a razor-thin margin as to be a meaningful distinction in a horserace, not in a chapter of an ongoing political campaign) while the state party officials are still in the process of making sure they have all the votes. And this is with an Iowa chairman who is supposedly in the Clinton camp.

Iowa proved Bernie Sanders can win – and that Hillary Clinton is beatable Guardian (Jeff W)

The surprising success of Bernie Sanders's insurgency should be a wake-up call to the Democratic establishment Vox. Resilc: "The demo estab needs to be caged and burned to start."

In Iowa, Bernie Sanders Won His Party's Future New York Magazine. I seem to recall that this is the same New York Magazine that was particularly dismissive of Sanders three months ago.

Sanders rally chant: 'She's a liar! Politico. Resilc: "Don't think she will ever get their votes. Not mine either. Just go away."

See Bleeding Heartland on widespread misreporting of the coin toss issue. The following comment is germane as well.

As Voting Begins, Sanders More Popular Than Clinton With Dems Gallup (Jim Haygood)

Top Hillary Clinton PAC Donation Amounts to 222,000 Bernie Sanders Donations Intercept

'March for Bernie' Is an Occupy Wall Street Homecoming Rolling Stone

The case against Hillary Clinton The Week (resilc)

A Ramble on Hillary By Richard Sale Sic Semper Tyrannis (resilc)

Trump, Sanders and the Revolt Against Decadence New York Times (resilc). Grit your teeth. There is an interesting line of thought buried in the effort to diss change as dangerous.

Extreme Politics at the Primaries George Packer, New Yorker. More elite hand-wringing.

Could Michael Bloomberg Win? Washington Monthly
Triumph Overpaid Carlyle Group for Vought Aircraft PEU Report. See the Gov. Rick Perry connection.
Flint
Accountability for the crisis in Flint Credo. Please sign.
Gunz
Update: SU public safety officer disciplined after 4 guns fell out of truck Syracuse
Oil
Cheap oil won't juice the U.S. economy this time: Reuters poll Reuters (resilc)

The US bet big on American oil and now the whole global economy is paying the price Quartz (guurst). A broad-ranging and useful piece.
Global market turmoil could hit US growth, says Fed vice-chairman Stanley Fischer Telegraph. Gee, you think?
RTGS, and the story of collateralised risk instead of credit risk Izabella Kaminska, FT Alphaville
Will America's economy get dragged into recession? CNN
Top US financial groups hold secret summits on long-termism Financial Times. It's really bad when Dimon is acting as a comparatively responsible adult.
Class Warfare
Rich Kids Stay Rich, Poor Kids Stay Poor FiveThirtyEight

America's stingy social safety net, graphed Slate (resilc)

Nairobi's taxi drivers turn to violence to halt Uber eTurboNews (furzy)
Tell the CFPB and the DOJ: Investigate Clayton Homes' abuse of Black customers Color of Change. Please sign. I know, two petitions in one day, but both are on important issues.
Antidote du jour (Steve P):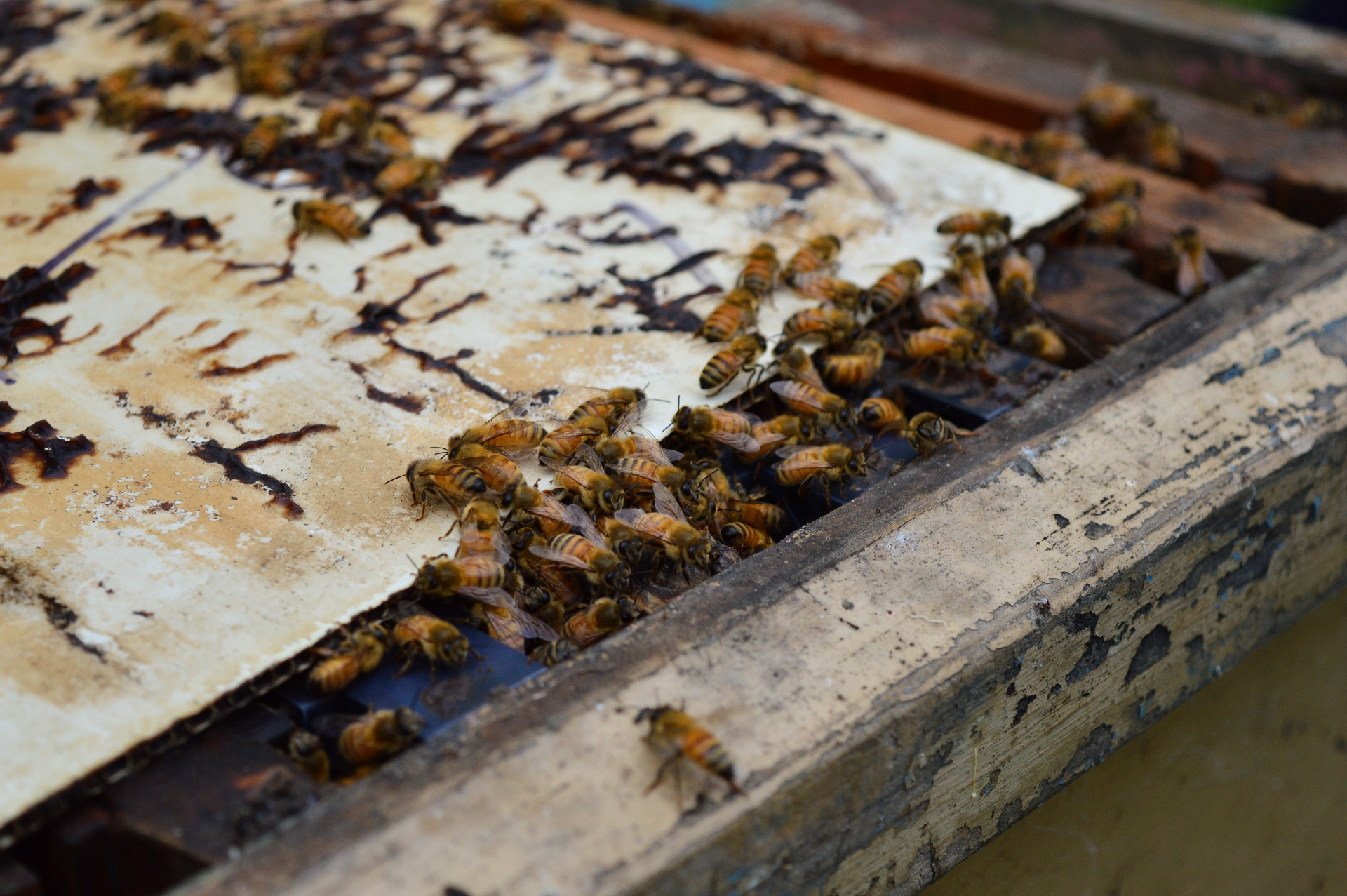 See yesterday's Links and Antidote du Jour here.