The Clock Is Ticking on Yahoo as We Know It Motherboard
No Alcohol for Sexually Active Women Without Birth Control, C.D.C. Recommends New York Times. Scott: "This Sounds Like a Zero Population Growth Initiative!" Moi: Whoever at the Times found photo for the article deserves a prize. Look at the obviously hungry look in the guy's eyes.
TPP
TPP gives no ground for legal disputes: Robb Sky News. Davin: "'Australian Trade minister Andrew says he's confident the Australian government wont be sued under investor state dispute clauses in the TPP'.Only just 'confident'?! If we wont be sued then why is there any need for the clause in the first place Mr Robb? Sheez!"
Latest Photos of the Mumbai Garbage Fire New York Magazine
Mumbai's Garbage Fire Can Be Seen From Space WSJ India
McKibbin: Sell it all to China MacroBusinessn (Davin). This is appalling. More privatization of public assets. In Australia, all beaches are public (I believe the first 150 feet). Or at least have been until now.
Corporate Japan Needs to Do More Than Apologize Bloomberg. The hypocrisy is stunning. Since when is the US a paragon of corporate virtue?
China?
Crippled EU is no longer the 'anarcho-imperial monster' we once feared Ambrose Evans-Pritchard. Telegraph
Italy: Ground zero for European bank concerns? CNBC
Grexit?
Services paralyzed as Greeks strike against pensio Associated Press. Sports fans, this is the AP headline as of now! NC is not alone in having typos. But the story is important. There's been no total shutdown of Greece since Tsipras was in power. This is a strong statement. But the Troika is certain to brush it off.

Greece talks to lenders ahead of national strike showdown over reforms Reuters
Refugee Crisis
Backlash grows to Schengen backlash Politico
Ukraine/Russia
Sweden vs Russia – A new Cold War front? BBC. I've been to Gotland, Visby to be specific, and I recommend it. Ingmar Bergman retired there.

IN THE TAKEOVER OF UKRAINE GAS PRODUCER JKX , IGOR KOLOMOISKY HAS A NEW FRIIEND IN MOSCOW John Helmer
Blue Cross of Alabama predicts $135 million loss in 2015, mostly due to Obamacare Al.com. This received over 3400 comments. I don't recall seeing anything close to this comment volume previously.
Syraqistan
Syria conflict: Sides trade blame over talks' suspension BBC (furzy). Gives the misleading impression that the talks ever got off the ground.
Big Brother is Watching You Watch
Julian Assange 'will surrender' if UN rules against him BBC (furzy)
2016
Sanders Beats Clinton 49-49: The Real Story Behind the Iowa Numbers The Root (Judy B). Note the author.

Election 2016: Elizabeth Warren Defends Bernie Sanders From Goldman Sachs Criticism International Business Times

This Is Not the Way the Democratic Campaign Should Be Conducted Charles Pierce, Esqiure. Lambert featured this yesterday, but if you missed it then, you've got to read it.

What we can learn from Bernie Sanders's Iowa voter Vox. Resilc: "Can she run from jail?"

Democrats Add Four More Debates NBC. Sanders blew it. The one debate that is early enough to make a difference is in New Hampshire, which is where Sanders has the most to lose.

Clinton defends Wall Street speaking fees: 'That's what they offered'. The Hill. So now it's official. She's for sale.

Judging from social media reactions of various Clinton surrogates, the Wall Street $ issue left blood on the floor tonight. @billmom1

Adding Up the Costs of Hillary Clinton's Wars Common Dreams (Judy B)

Donald Trump accuses Ted Cruz of stealing Iowa — and demands new caucuses Washington Post

Ted Cruz's claims about CNN are 'false' CNN (furzy)

The Daily Trail: In which Ted Cruz says President Trump might 'nuke Denmark' Washington Post

Rubio becomes the candidate to beat Financial Times
Jimmy Carter calls US campaign finance ruling 'legalised bribery' Guardian
California attorney general sues over massive gas leak Agence France-Presse
All the billionaire's men (Or: Shattered Glenn) Mark Ames, Pando (resilc)
Angry White Men
Anti-Government Extremist in Florida Caught with 8 Pipe Bombs Charles Pierce, Esquire
Dollar Weakens Amid Growth Fears Wall Street Journal
The NIM force awakens Izabella Kaminska, FT Alphaville. This is why US banks were pressing the Fed for rate increases. The second part goes off the rails, but the first part is important.
Bill Gross Says Central Banks 'Increasingly Addled' WSJ MoneyBeat
Fed
Dudley flags tight conditions ahead of Fed meeting Financial Times
Class Warfare
Compared to Other Rich Countries, the United States Is Pretty Bad at Fighting Poverty Slate. A feature, not a bug.
Antidote du jour: SH: "Siamese cat, in Siam":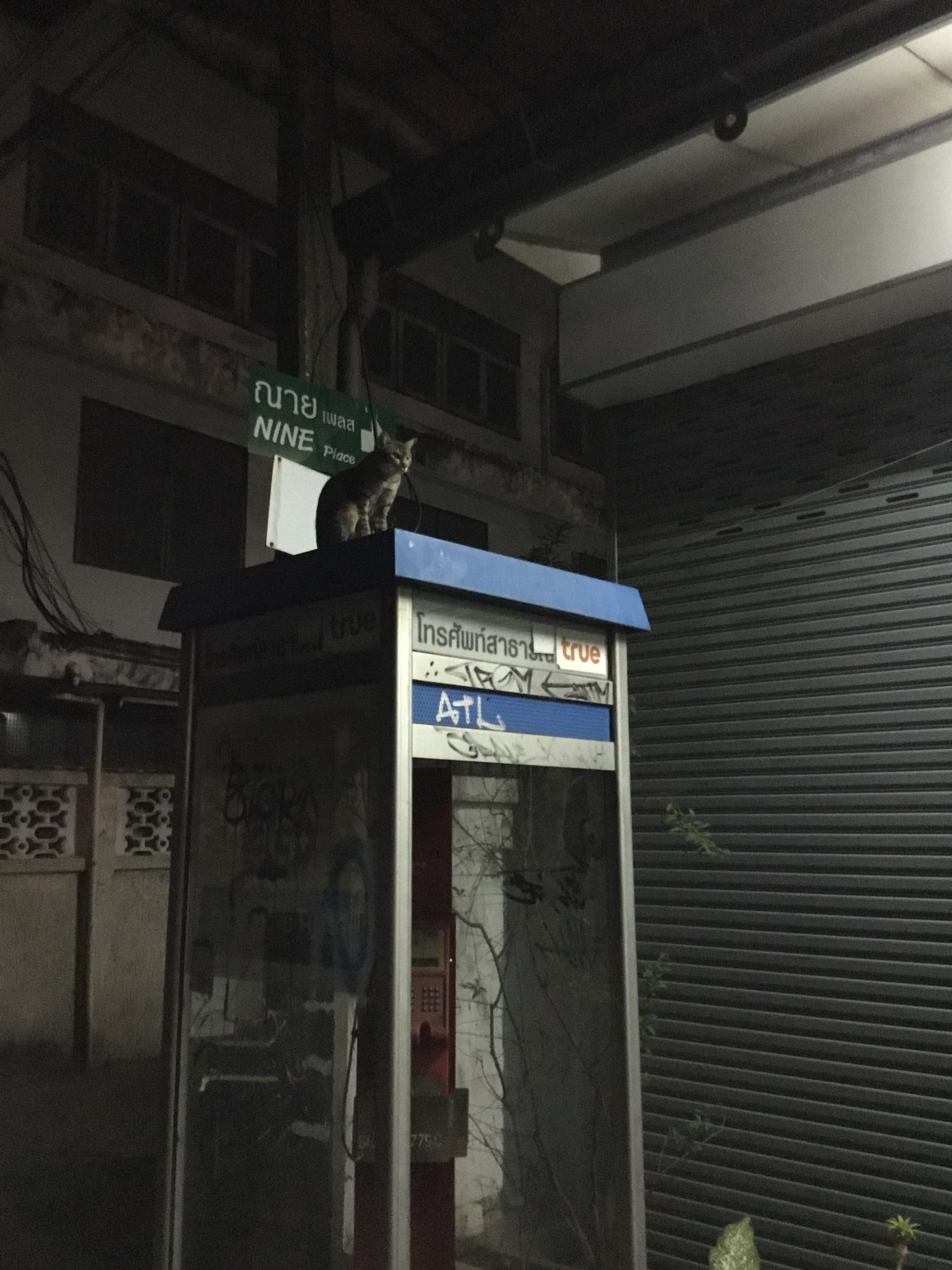 See yesterday's Links and Antidote du Jour here.