Sickly sea lion pup found sleeping in booth inside La Jolla restaurant Los Angeles Times (Nikki)
Many white-tailed deer have malaria: Researchers discover first-ever native malaria in the Americas PhysOrg (Chuck L)
Livestock diversity crucial to ending global hunger Bangkok Post (furzy)
If you thought solar was going to hurt utilities, get a load of solar+storage Vox (Steve Keen). Long but extremely good.
There was a massive population crash in Europe over 14,500 years ago ars technica (Chuck L)
Error 53′: Your Repaired iPhone Is Dead WSJ Digits
Driving Robocallers Crazy With the Jolly Roger Bot On the Wire. OMG you must watch the video.
Roger Goodell says NFL has 'no higher priority' than player safety Guardian. Resilc: "He should run for vice president for Hillary, great liar."
Bayer rejects EPA request to pull insecticide from U.S. market Reuters. EM: "Under ISDS Bayer would not merely be 'fighting in court', they'd be countersuing."
Only 1% of crimes are punished in Mexico Quartz (resilc)
Australia guts government climate research ars technica (Chuck L)
Lending to emerging markets comes to halt Financial Times. We featured a post on this yesterday.
Argentina in $6.5bn offer to debt holdouts Financial Times
New Zealand politician hit in the face with a DILDO for negotiating Trans-Pacific Partnership WTFLY (MT)
China?
When $3 Trillion Just Isn't Enough Bloomberg
Four Things that Keep Spain's Senior Bankers Awake at Night Don Quijones
Syraqistan
Big Brother is Watching You Watch
Clinton Body Slam. It feels like a lot of journalists have taken umbrage at how the Clintons have managed the media (they apparently complain vociferously over anything perceived to be negative, no matter how trivial). So it may be that not only are Hillary's efforts to defend her Wall Street ties glaring proof of how entitled and disconnected (and corrupt) she is, but the media finally senses that the Clintons are weak enough (at least for now) that they can say the things they been dying to say about them.
Speeches That Earned Clinton Millions Remain a Mystery ABC. This is a big deal. As I tweeted (please retweet and otherwise circulate): "Hillary lied: Goldman didn't"offer". Her $675K for 3 speeches = 3x her standard fee of $225K. GS simply met her rate." She can't bring herself to be truthful about her commercial dealings, going back to the Tyson bribe masked as an impossibly successful commodities trading record.

The FT comments section reports that Hillary's standard contract depicts her speeches as her intellectual property and required that a stenographer make a transcript for her use only. The ABC article above reports:

Clinton's contract prohibited her comments from being broadcast, transcribed or "otherwise reproduced," according a copy of one such agreement with the University of Buffalo.

However, that contract is ONLY with the party that hired her. Anyone who was in the audience is under no contractual obligation to keep the information secret unless they also agreed in writing to not record the presentation (indeed, given the large-group nature, one could argue she has no expectation of privacy). So if we are so fortunate to have a reader who actually recorded any of these speeches, we'd love to get a copy (and that does not conflict with sending it to your favorite MSM outlet; they'd probably write it up in detail while we would upload the audio file as well as provide a transcript).

Bernie Sanders won the debate's Google fight — in more ways than one Washington Post (Carolinian)

Time for Chelsea Clinton's Easy Ride to End Politico (resilc)

Bernie Sanders brandishes his Wall Street weapon Financial Times. As of this hour, comments more positive than you'd expect from this venue.

Exclusive: Presidential hopefuls Sanders, Clinton in dead heat – Reuters/Ipsos poll Reuters. This is after Iowa. Notice that this is despite Sanders having much lower name recognition than Clinton.

Henry Kissinger, Hillary Clinton's Tutor in War and Peace Nation (rich)

Why on Earth Is 'Progressive' Hillary Clinton Touting This Endorsement? Charles Pierce, Esquire (resilc)

The Vampire Squid Tells Us How to Vote Matt Taibbi, Rolling Stone

The Clintons ruined the name 'Hillary' for new parents Washington Post

Hillary Clinton and Bernie Sanders Brawl Over His "Insinuation" That She's Corrupt Intercept

'Something smells': Top Iowa paper calls for 'complete audit' of Clinton's win over Sanders Raw Story. This is starting to get traction.

Elizabeth Warren Recalls a Time When Big Donors May Have Changed Hillary's Vote Bill Moyers
2016
First cracks to the establishment by the American people failed evolution

Bernie Sanders can beat Hillary Clinton, and Conservatives should take note Telegraph

Bernie's Vermont Politico (resilc). This is a really good photo essay that includes people who've known Sanders a long time. That does mean they are old and white. Key quote: "If there was anything on the side of the people who were getting walked on, Bernie was always there, I don't care if there were 10 people or thousands." Also, ZOMG, people in Vermont care about policy.

Bernie Sanders New Hampshire Primary Chances – Ben & Jerry's Charles Pierce, Esquire (resilc)

How much influence does the media really have over elections? Nieman Lab

How Ted Cruz outfoxed Donald Trump in Iowa Washington Post

Why Liberals Should Support a Trump Nomination New York Magazine (resilc). NYMAg veers from having insight to being utterly mad.
Michigan emails show officials knew of Flint water disease risk Reuters (EM)
New York crane collapse kills at least one person BBC. This never used to happen. Now it happens too often. Who is getting paid off?
Angry White Men
Bundy militants could be forced to repay $3.4 million to taxpayers over illegal stunt Raw Story. (furzy). And that's before court costs. Oh, I could enjoy this.
Oil market spiral threatens to prick global debt bubble, warns BIS (David L)
Bond yields send recession signal Financial Times
Tech Sector Leads Stock Selloff Wall Street Journal
Oil market spiral threatens to prick global debt bubble, warns BIS Ambrose Evans-Pritchard, Telegraph
Guillotine Watch
Smirking Shkreli refuses lawmakers' questions, calls them 'imbeciles' Reuters
Class Warfare
The Rise of the Rich-Poor Gap Martin Khor

Note to Hillary: Clintonomics was a Disaster for Most Americans Robert Pollin
Antidote du jour (IsabelPS):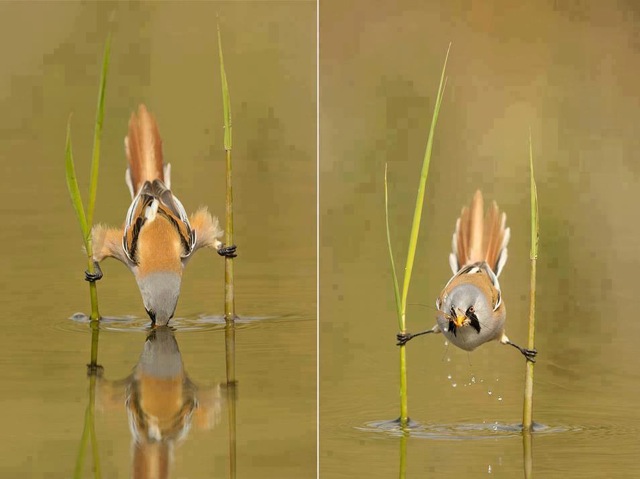 See yesterday's Links and Antidote du Jour here.