By Lambert Strether of Corrente.
Readers, thanks for the fun, hyperliterate, and even more than usually excellent comments on Friday, when I was traveling.
TPP/TTiP/TISA
"German small and medium-sized enterprises are calling for changes to the planned free trade agreement between the European Union and the USA (known as TTIP). A significant majority of companies surveyed currently expects the deal will have a negative impact on the German economy" [Euractiv].
""Free Trade": The Elites Are Selling It But The Public Is Longer Buying" [Dave Johnson, CAF]. "Elites say increasing trade is always good. But when you close a factory here, then open the factory 'here' and bring the same goods back to sell in the same outlets, you have 'increased trade' because those goods now cross a border. The differential between wages paid here and there goes into the pockets of the executives and shareholders. Those unemployed American workers add to wage pressures on the rest of us. Inequality increases."
2016
Policy
A tender moment reminiscing about the Iraq vote:

This may be the best photo from Mrs. Reagan's funeral. pic.twitter.com/kX1WZP9mwi

— David Chalian (@DavidChalian) March 14, 2016

Kidding! It's the Nancy Reagan funeral.

"Hillary Clinton's Response To Honduran Coup Was Scrubbed From Her Paperback Memoirs" [HuffPo].

"The Democratic Party is, as some political scientists put it, a 'coalition of social groups,' ranging from Planned Parenthood to teachers' unions, rather than an ideological monolith; there's nothing comparable to the array of institutions that enforces purity on the other side" [Paul Krugman, New York Times]. Actually, the ideology is neoliberalism, and Krugman himself is one of the enforcers.

"Between 2014 and 2015, average hourly nominal wages for private-sector workers grew 2.2 percent (according to the Bureau of Labor Statistics Current Employment Statistics), in line with the 2.0–2.2 percent trend over the previous six years. At that slow rate, this crucial measure illustrates just how far the economy remains from a full recovery, let alone full employment. The weakened labor market of the last seven years has put enormous downward pressure on wages" [Economic Policy Institute]. I'm filing this here rather than under class warfare, because it so clearly implies the classic election year question: "Are you better off than you were four years ago?" And "Are you better off than you were eight years ago?" I bet most voters would, at the very least, have to stop and think.
Money
"Bank of America paid Clintons speaking fees, too – more than $1M worth" [Miami Herald]. "For their Goldman speeches, the Clintons have received more than $2 million combined. But the pair has also given talks to other banks, including Citigroup, Morgan Stanley and UBS." Don't think "speaking fee." Think "investment." Ka-ching.
The Voters
"Why the Working Class?" [Jacobin]. The math. And the leverage.

"22) Modern GOP establishment increasingly comfortable being pure legislative party — just as Dem elites comfortable as presidential party. 23) GOP base — especially Trumpists — most definitely NOT comfortable being legislative party." [@Billmon].
Trump Panic
"Trump's Week of Errors, Exaggerations and Flat-out Falsehoods" [Politico]. In a truthy political environment that Politico did so much to create.

"[T]his is why Trump is something different and more dangerous in American life. He is a man with an evident appetite for suppressing dissent with violence" [Ezra Klein, Vox]. This is the man who orchestrated a 17-city coordinated paramilitary crackdown on Occupy! Oh, wait…

"What these [leftist] activists have responded to, and taken advantage of, is the hateful rhetoric coming from Mr. Trump since the first days of his campaign" [Wall Street Journal, "Donald Trump's Rhetoric and the Violence at His Campaign Events"]. The author, Doug Heye, "is a former communications director for the Republican National Committee and deputy chief of staff to then-House Majority Leader Eric Cantor" and so he and Klein — unsurprisingly — are on the same wavelength.

"All three of Trump's Republican opponents are now convinced (even if some are loath to concede it publicly) that the current front-runner is the only candidate in the field who still has the chance to win the 1,237 delegates that would ensure his nomination in Cleveland. But if Trump is unable in the remaining primaries and caucuses to line up the necessary delegates, the convention will be deadlocked on its first ballot and then have to vote again—and possibly again and again—until a majority emerges" [Bloomberg]. Another version [Politico].

Clinton pollster Joel Benenson: "'What's the evidence [for a Trump Presidential win]? The evidence of it, they've turned out a lot of people. I think he's broken 50 percent in only one state, right? … If you look at the states that Democrats have won … in five out of the last six [presidential contests], it adds up to 257 electoral votes. It means you only need 13 more to get to 270 if we perform that way'" [Politico].
Ohio, Illinois, Missouri, Florida
Sanders and Clinton are neck-in-neck for the primaries tomorrow in Ohio, Illinois, Missouri https://t.co/ieulSzsA4v pic.twitter.com/VirUGVeOxM

— Ben Norton (@BenjaminNorton) March 14, 2016

"Poll-Defying Pattern Predicts Sanders Victory" [HuffPo].

"The top quotes from the Democratic town hall in Ohio" [CNN].

"Clinton Won't Meet Embattled Mayor Emanuel in Chicago Visit" [Bloomberg]. "The Berniebros send their regards" [@SKRollins].
The Trail
"Vermont Sen. Bernie Sanders has expanded his double-digit lead among millennials in the Democratic presidential race, but a new USA TODAY/Rock the Vote poll finds a way for Hillary Clinton to solve her generation gap: Donald Trump" [USA Today]. And: "[A]mong millennials Clinton loses the strong advantage among African-American voters generally that has helped her sweep Southern contests. Whites support Sanders by 54%-37%. Blacks support him by a bit more, 56%-37%, and Hispanics by nearly as wide a margin, 53%-40%."

"The shameful Bernie race smear: Hillary supporters have played a dirty, dangerous game" [Salon].

"Bernie wins Democrats abroad primary 70% to 30% (bigger margin than Obama in '08)" [Daily Kos]. Not sure expats are any kind of bellwether, though.

"[I]f Hillary supporters want to claim the mantle of realism, they should start by accepting very real liabilities of their candidate" [Salon].

"Which Side Are You On, Hillary?" [New York Times]. Not a hard question to answer…

"If Hillary Clinton Isn't Fit For The Job, Why Is She Running?" [Wendy Kaminer, WBUR]. "Hillary Clinton has won praise and sympathy for acknowledging the obvious: that she is not a 'natural politician,' like her husband or President Obama…. What riles me is not her appearance of routine dishonesty but Clinton's audacity in taking on an incredibly consequential job — running for president — for which she is unqualified. I don't doubt her qualifications for the presidency (although I worry about her tenuous commitment to civil liberty, along with her hawkish foreign policy). But knowing that she is not a "natural politician," meaning not a skilled campaigner, Clinton should not have run. Had she stepped out of the race, other capable, electable Democrats (governors and senators) better at running and equally adept at governing, would likely have stepped in."

UPDATE Clinton had what looked to me like an awful weekend: First, she threw the gays under the bus by saying that the Reagans initiated a "national conversation" on AIDS. Then, she equated the (putative) violence at Trump rallies with the Charleston shootings, and concluded by saying: "The families of those victims came together and melted hearts in the statehouse and the Confederate flag came down." Well, one flag came down because of Bree Newsome, who Clinton airbrushed out. And I'd also dearly love to know who the outrage after Charleston got diverted into symbolic measures (granted, the symbols are super-ugly).

But even more amazing is that Clinton, in her interview with BlackLivesMatter activists in August 2015, Clinton said this: "Look I don't believe you change hearts." So which is it? Melting hearts, or not?

(Oh, and I say "looked to me like an awful weekend" because the alternative explanation for throwing gays and blacks under the bus is that she's already tacking to the center. Gotta pick up those moderate Republicans!)

"What's Wrong With Hillary?" [Politico]. "First, Hillary Clinton commands little trust among an electorate that is driven today by mistrust. Second, her public life—the posts she has held, the positions she has adopted (and jettisoned)—define her as a creature of the "establishment" at a time when voters regard the very idea with deep antipathy. And finally, however she wishes it were not so, however much she argues that she represents the future as America's first prospective female president, Clinton still embodies the past, just as she did in 2008 when she lost to Barack Obama."
Stats Watch
Nothing today, continuing last week's light stats; the rest of the week is heavy. Friday is a Quadruple Witching, even if people who know about that sort of thing already know.
"Eurozone industrial output rises 2.1% on Ireland surge" [BBC]. I don't get this at all. "Global contagion hits Ireland as manufacturing pace slows" [Irish Independent].
"The Maritime Silk Road Freight Index was launched on a trial basis by the Shanghai Shipping Exchange last July. The index takes January 2015 as its base point, and at that time it had a value of 100" [Bloomberg]. "The latest update, released on February 29, shows that the index has declined to 65.11 after falling 10.3 percent over the previous month alone."
Shipping: "I know there was a port strike last year at this time so year-over-year analysis will likely be worthless in the periods January thru March this year. However, if one simply looks at the previous Januarys and Februarys since 2006 – imports indeed are at very high levels whilst exports are soft" [Econintersect].
"Delivery in a day is just too slow. At least, that seems to be the philosophy at Amazon, which in the last year has quietly built out a network of at least 58 Amazon Prime Now hubs in the US to fulfill one- and two-hour deliveries" [Bloomberg]. "The buildout of the Prime Now hubs goes toward the goal of getting goods to the market faster, but it's also one cog in a larger strategy to create a lean, cost-efficient logistics network that rivals anything its competitors can offer. That's an important step for Amazon, which loses billions of dollars getting goods to consumers." So we should value Amazon like a shipping company? Albeit an excellent one?
"How We Learned (Almost) Everything That's Wrong with U.S. Census Data" [Harvard Business Review]. "Sadly, the only way to learn which statistics are as reliable as GDP and which are as useless as reported e-commerce sales by general merchandise stores may be to give federal data collection and reporting a top-to-bottom overhaul."
The bezzle: "Currently, profits as measured by standardized accounting principles are much lower than the profits executives are spouting to their investors. And it has billionaire investors and Wall Street strategists wrestling with the possibility that the much of the profit growth we've seen is actually just an illusion" [Yahoo Finance].
Today's Fear & Greed Index: 73, Greed (previous close: 75, Greed) [CNN]. One week ago: 73 (Greed). (0 is Extreme Fear; 100 is Extreme Greed). Last updated Mar 14 at 1:53pm. Still puttering along in the mid-70s. It's like Gramps put the Index on Cruise Control.
Gaia
"That's increased drugmakers' interest in the human microbiome — the universe of roughly 100 trillion good and bad bacteria, fungi and viruses that live on and inside the body. Roche is already undertaking basic research in the field and plans to investigate the microbiome's potential for cancer treatment, Chen said" [Bloomberg]. Great. Big Pharma IP in my gut biome. What could go wrong?
"New Report Says Science Can Estimate Influence of Climate Change on Some Types of Extreme Events" [National Academies of Sciences, Engineering and Medicine]. "More important, he said, is how extreme weather prediction can be used for risk assessment. "If we can help people understand how those risks are changing and why those risks are changing, that is a very powerful tool in a toolbox" for city managers, emergency planners and company owners, [David Titley, chair of the committee that conducted the study] said." And the FIRE sector.
Black Injustice Tipping Point
"The Matter of Black Lives" [The New Yorker]. I have to say this all seems rather far away from Ferguson.
Police State Watch
"There you have it. The 'privacy; of cops and state employees means we don't get to know the identity of a DA investigator who smashed a defense attorney's head into a bench, then punched him up to 10 times (allegedly!)." [WaPo]. Madness in Orange County.
Corruption
"Carsten Kengeter is on track to run Europe's largest stock exchange. Three years ago, British prosecutors viewed him as a possible co-conspirator in the global interest-rate-rigging scandal" [MarketWatch]. So Kengeter is has the resumé, then?
Our Famously Free Press
"Breitbart journalists [sic] resign in protest after alleged assault by Trump campaign manager" [Yahoo]. "Andrew's life mission has been betrayed." Oh, the humanity!
Class Warfare
"Many scientific 'truths' are, in fact, false" [Quartz]. About "the reproducibility crisis." Filing this under Class Warfare because of this tweet:
People who do not have #skininthegame don't realize how shoddy people w/o #skinthegame are.https://t.co/rdnHcBEVru pic.twitter.com/qotuhUk3cp

— NassimNicholasTaleb (@nntaleb) March 12, 2016
"American inequality didn't just happen. It was created. Market forces played a role, but it was not market forces alone. In a sense, that should be obvious: economic laws are universal, but our growing inequality— especially the amounts seized by the upper 1 percent—is a distinctly American 'achievement'"[Joseph Stiglitz, Evonomics].
Our political system has increasingly been working in ways that increase the inequality of outcomes and reduce equality of opportunity. This should not come as a surprise: we have a political system that gives inordinate power to those at the top, and they have used that power not only to limit the extent of redistribution but also to shape the rules of the game in their favor, and to extract from the public what can only be called large "gifts." Economists have a name for these activities: they call them rent seeking, getting income not as a reward to creating wealth but by grabbing a larger share of the wealth that would otherwise have been produced without their effort. Those at the top have learned how to suck out money from the rest in ways that the rest are hardly aware of—that is their true innovation.
"The ongoing abuse of trust by office holders is not simply a series of isolated incidents; it is the manifestation of a deep and widespread rot. And people have had it. During the past 20 years, voter turnout has dropped in most western democracies, particularly among young people, who are looking for alternative ways to bring about social change" [Harvard Business Review]. When you've lost the Harvard Business Review… Recall that one of Crane Brinton's indicators for a coming revolution is that people start talking about "revolution."
"As an historic downturn grips the U.S. coal industry, Kentucky is considering ending state safety inspections of mines. A bill spawned by the state's coal lobby and backed by Republican Gov. Matt Bevin would leave inspections up to the federal government alone, effectively slashing the number of mandatory visits that underground mines in the Bluegrass State receive each year by more than half" [International Business Times].
News of the Wired
"Two mathematicians have found a strange pattern in prime numbers — showing that the numbers are not distributed as randomly as theorists often assume" [Nature]. "Prime numbers near to each other tend to avoid repeating their last digits, the mathematicians say: that is, a prime that ends in 1 is less likely to be followed by another ending in 1 than one might expect from a random sequence."
"I stayed in a hotel with Android lightswitches and it was just as bad as you'd imagine" [Matthew Garrett]. "It's basically as bad as it could be – once I'd figured out the gateway, I could access the control systems on every floor and query other rooms to figure out whether the lights were on or not, which strongly implies that I could control them as well."
"Airbnb to Let Neighbors Give Feedback on Hosts, `Party Houses'" [Bloomberg]. Well after the fact, of course. Note that AirBnB's valuation is, again, fractionally bezzle due to behavior that would elsewise be illegal or at least sanctionable.
And then there's this:
There are no words pic.twitter.com/XmDWeP1H0p

— Internet of Shit (@internetofshit) March 12, 2016
Am I a bad person for thinking "Wow, I could really use that!"?
"Chicago man arrested for using cellphone jammer on train" [Fox]. My hero!
"RIP, Terry Pratchett" [Boing Boing]. One year and two days ago.
* * *
Readers, feel free to contact me with (a) links, and even better (b) sources I should curate regularly, and (c) to find out how to send me images of plants. Vegetables are fine! Fungi are deemed to be honorary plants! See the previous Water Cooler (with plant) here. And here's today's plant (a loyal reader who lives on the New Hampshire seacoast):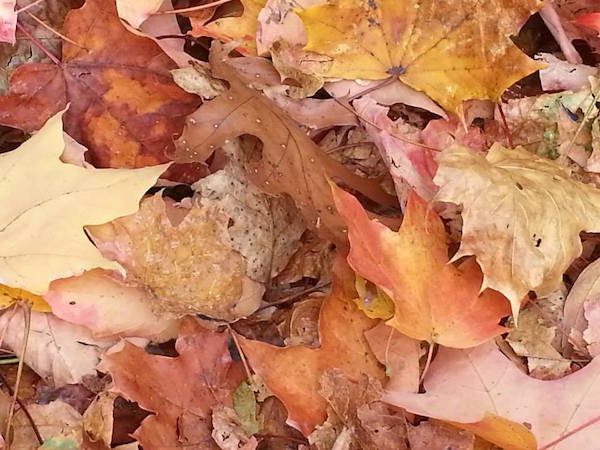 I know this is totally out of season, but isn't this lovely?
* * *
If you enjoy Water Cooler, please consider tipping and click the hat. Water Cooler would not exist without your support.