By Lambert Strether of Corrente.
2016
The Voters
"Why Voters Will Stay Angry" [Bloomberg]. I'm linking to this in the hopes that Bloomberg Himself will step in and get the web site's designers under control. What a horrid page layout!
The Trail
NBC Poll: "National support for Clinton now stands at 49 percent down from 53 percent last week. Sanders support is at 43 percent up slightly from 41 percent last week" [CNBC]. And Trump leads establishment candidate Cruz (!) by 20 points (!!) [CNBC].

"Obama's neutrality is a polite scam. His "private" chat came before voters in 29 states even had their say. Presidents never let appointees make endorsements, but three Obama cabinet secretaries — Agriculture's Tom Vilsack, HUD's Julian Castro and Labor's Thomas Perez — backed Clinton early, thus shepherding whole economic sectors into her camp. At Obama's DNC, ethically challenged Debbie Wasserman Schultz brazenly violates party rules by daily rigging the game for Clinton" [Salon]. I don't think it's correct call DWS "ethically challenged." She's met her challenges — and surpassed them!

"Coming off of his big wins in Alaska, Hawaii and Washington, the burden will be on Bernie Sanders to continue his momentum with a big win in Wisconsin. If we're looking at the state as a sort of "second-half New Hampshire," Sanders needs a New Hampshire-style double-digit win. With delegates split proportionally between the two candidates, a small victory doesn't push Sanders closer to closing the gap with Clinton or bolster his argument about his ability to chip in her lead" [NBC]. Ah, the expectations game…

New York: "Now, in advance of the New York's April 19 presidential primary, operatives for Hillary Clinton and Bernie Sanders are closely studying Teachout's longshot campaign. 'They're very worried about a Zephyr Teachout situation,' said one Clinton ally close to the campaign. 'The left is very mobilized. In New York [for Clinton] it's not just about winning. They have to win 65 to 35′" [Politico].

California: "Clinton leads Sanders 45 percent to 37 percent, but that's down from the 16-point advantage she had in the same poll in September" [McClatchy]. "[Clinton] leads Sanders among Latinos, 52 percent to 37 percent."

"Some women don't care that Clinton would be first female president" [McClatchy].

"Trump aide charged with misdemeanor battery vs. ex-Breitbart reporter" [Palm Beach Post].

Linguist: "When Mr. Trump gives a speech, viewers notice his distinctive idiolectal use of discourse markers, which also give the impression that he is having an intimate conversation with the individual voters rather than giving a prepared speech to a mass audience" [New York Magazine].

"Donald Trump leads the Republican race by spending the fewest votes for each delegate — and Hillary Clinton leads the Democrats by spending the most" [WaPo].

Kasich pulls ads in Wisconsin, to place new ads in East Coast states like Pennsylvania [USA Today]. Between Philly and Pittsburgh, Pennsylvania is not "East Coast."
Stats Watch
Personal Income and Outlays (from yesterday): "Remember the hype when spending came out at up .5 last month- hard evidence the economy was heading north? Well, it just got revised away to a recession like .1, and PCE down to only a 1% year over year increase, and no one is saying anything, with the core CPE gain down to .1 vs last month's .3 which was deemed evidence of a return to inflation. Not mention the .1 drop in wages and salaries after all the hype about the return of 'wage inflation'" [Mosler Economics]. Honey for the bears….
Case-Shiller HPI, January 2016: "Month-to-month gains in home prices have been solid since the third quarter, based on Case-Shiller data where the 20-city adjusted index rose 0.8 percent in January for the fourth straight gain near or at a monthly 1.0 percent. The year-on-year index, however, has been stuck at plus 5.7 percent for the last three months" [Econoday]. "The breadth of strength is very convincing with all 20 cities showing both monthly and year-on-year gains going all the way back to September."
Consumer Confidence, March 2016: "Lack of wage gains and the exaggerated political climate have yet to dent consumer spirits as consumer confidence is holding firm" [Econoday]. "A negative in the March data is the closely watched jobs-hard-to-get subcomponent which isn't pointing to strength for Friday's employment report."
State Street Investor Confidence Index, March 2016: "delayed at source" as of this writing [Econoday].
The Fed: "Fed Chair Yellen delivers a luncheon speech to the New York Economic Club today. The luncheon begins at 11:30 but the actual start of her speech is set at 12:20. Her speech is entitled "Economic Outlook and Monetary Policy" so there's not much chance that the speech fails to move the needle on the policy outlook" [Amherst Pierpont, Across the Curve]. Ah, the needle…
The Fed, headline: "The Fed may not be able to save financial stocks" [CNBC]. Which part of the dual mandate is that?
The Fed: "Add the Fed's inflation target (2 percent) to the pace of labor productivity growth (about 1 percent these days) and you get a non-inflationary wage target of about 3 percent" [Washington Center for Equitable Growth]. "But that assumes you want to keep the labor share of income constant. If we want labor to reclaim some of the income it lost during the recession, then wage growth should stay above the 3 percent target for some time."
Shipping: "Genoa: There are three main factors for the present crisis in some shipping segments according to Premuda's president, Alcide Ezio Rosina: the emerging role of China in the shipbuilding industry, excess of credit from banks until 2008 and private equity's liquidity hitting the market in the last few years" [Splash247].
"Profits have risen in most rich countries over the past ten years but the increase has been biggest for American firms. Coupled with an increasing concentration of ownership, this means the fruits of economic growth are being hoarded" [The Economist, "Too much of a good thing"]. "This is probably part of the reason that two-thirds of Americans, including a majority of Republicans, have come to believe that the economy 'unfairly favours powerful interests', according to polling by Pew, a research outfit. It means that when Hillary Clinton and Bernie Sanders, the Democratic contenders for president, say that the economy is 'rigged', they have a point." The subhead: "Profits are too high. America needs a giant dose of competition." Or redistribution.
Today's Fear & Greed Index: 65, Greed (previous close: 64, Greed) [CNN]. One week ago: 78 (Extreme Greed). (0 is Extreme Fear; 100 is Extreme Greed). Last updated Mar 29 at 12:23pm.
Gaia
"In an assessment released by the United States Geological Survey, experts said the chance of a destructive temblor in the next year is as great in parts of north-central Oklahoma and southern Kansas — where oil-and-gas operations have set off man-made quakes for about five years — as it is in the shakiest parts of quake-prone California" [New York Times]. Sanders won Oklahoma. I'd love to see if counties that are heavy on earthquakes correlate to Sanders voters.
"[I]nduced seismicity is such a novel issue regulators are struggling to figure out how to reduce the number of manmade quakes. States like Kansas have made some progress, but induced earthquakes are not considered in building-code maps, and nearly 8 million people live in areas that are vulnerable to that kind of activity, according to the agency's 2016 forecast" [Christian Science Monitor]. "Induced seismicity."
Big Brother Is Watching You Watch
"The study, published in Journalism and Mass Communication Quarterly, studied the effects of subtle reminders of mass surveillance on its subjects. The majority of participants reacted by suppressing opinions that they perceived to be in the minority" [WaPo].
Police State Watch
DOJ resumes suspended asset forfeiture payments under the "Equitable Sharing Program" (!) [WaPo]. "Asset forfeiture is a contentious practice that lets police seize and keep cash and property from people who are never convicted of wrongdoing — and in many cases, never charged." Ya know, there's a lot of yammering about Trumpf, fascism, etc., but it looks to me like Democrats and Republicans together have been quietly and persistently putting fascist infrastructure in place for years. This isn't the United States I learned about in Civics class, that's for sure.
Guillotine Watch
They were careless people, Tom and Daisy- they smashed up things and creatures and then retreated back into their money or their vast carelessness or whatever it was that kept them together…
This 13-bed, 35-bath, single-family home on Long Island is on the market for $100 million https://t.co/sItnTJM1jB pic.twitter.com/GNpJC1mmPr

— Bloomberg Pursuits (@luxury) March 29, 2016
… and let other people clean up the mess they had made.
Detroit neighborhood falling into ruin as seen via Google street view and Bing 2009-2014 pic.twitter.com/cW8x2COMBd

— Northy (@NorthmanTrader) March 28, 2016
Class Warfare
"Everyone seems to agree that [the angry, disaffected working class] is in trouble, and needs serious help" [Bloomberg]. And now comes the obfuscation:
But which Americans exactly are part of the working class? There is no set definition. You can define class by wealth, but a young worker starting out on Wall Street and earning relatively little is hardly lower-class. You can define it by income, although that will be distorted by local differences in the cost of living, and by age (retirees have little income but usually more wealth). You also can define it by educational status.

But perhaps the most important definition is in people's minds.
No. There are people who have to sell their labor to make their living. Start there. Nevertheless, the conclusion isn't so bad:
Whatever the reason, the shift in class identification is real. More and more Americans think of themselves as being on the bottom of the economic totem pole. This may be why politicians are focusing less on economic opportunity and more on fear.
"The new research [on trade] matters because it shows that the U.S. labor market is a lot less flexible than its reputation has suggested. Workers are more likely to get trapped, with or without work, in depressed towns and regions. They find it hard to switch to good alternative occupations" [Bloomberg View]. "Rather than try to block trade, technological progress and competition, it seems more promising to make labor markets more adaptable by helping workers move from job to job and place to place — and to give more support to those who can't make the transition even with the extra help." And for what "helping workers" and "give more support" might look like, see the next link–
"Man moves to San Francisco, pays $400 a month to sleep in wooden box in friends' living room" [WaPo]. And the next–
"In Pod-Based Community Living, Rent Is Cheap, But Sex Is Banned" [Motherboard]. "PodShare makes life more affordable because there is no security deposit or cost of furnishings and we provide flexible living," said Beck. "Pod life is the future for singles which [sic] are not looking to settle down, but focus on their startups and experience something new." Bogometer beep: "Startup." Presumably, in the new pod ecology, there will be sex pods that rent by the hour. And will the suicide nets be the same brand Foxconn uses?
"When Jessica Kriegel set out to write her doctoral dissertation on the unique attributes of the millennial generation, she discovered one major problem: There weren't any" [Fast Company]. BWA-HA-HA-HA-HA! Nor of Boomers, Gen X, all the rest of that steaming load of marketing-driven crapola.
News of the Wired
"Progressive Enhancement Makes Me Sad" [HeydonWorks]. I think this is parody…
"One of the things that folks are most confused about when it comes to anxiety and depression is the relationship between the feelings and the root nature of the problem" [Psychology Today]. "Our society confuses these things and way too often labels the feelings as the problem. Consider it this way. If you break your arm and then go into the emergency room, you don't say, "I have pain-in-my-arm disorder". The pain is the signal that there is the problem." I could have filed this under Class Warfare, given the givens…
"Apple iOS 9.3: activation lock and web link crashes plague users" [Guardian]. But I thought this was the buried lead: "Now another bug has been revealed to be caused by Apple's Universal Links feature, which allows apps to claim ownership of particular web links, opening in say the Guardian app rather than theguardian.com in mobile Safari." So, Apple finally takes direct aim at the URL, seeking to break the web. I love the the iPad's tactile experience, but I'd sure like it if there were a decent Linux tablet…
* * *
Readers, I still need to fix my fershuggeneh contact form! Hopefully noting that fact publicly will serve a lash and a spur to my endeavors. (Meanwhile, thanks to readers, who already have my email address, who sent in images of plants!)
See the previous Water Cooler (with plant) here. And here's today's plant (Carla R):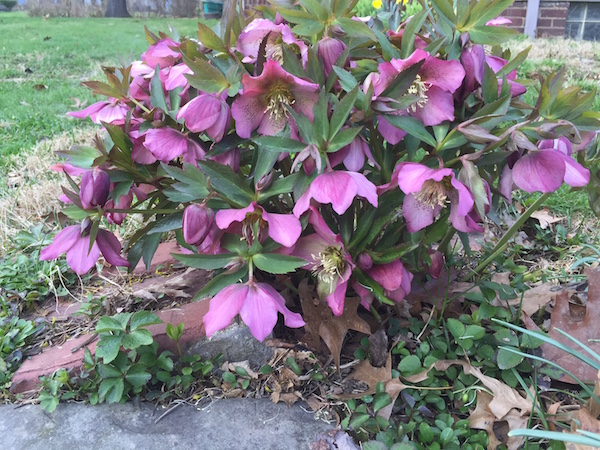 Hellebore, Cleveland (common name: Lenten Rose).
* * *
Readers, thanks, and a second gentle reminder: Water Cooler is self-supporting; NC fundraising does not cover it. Your tips ultimately determine my level of effort (which, with the 2016 election, is considerable). So please consider tipping regularly. Thank you!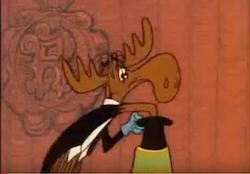 If you enjoy Water Cooler, please consider tipping and click the hat. Water Cooler would not exist without your support.