Dog believed lost at sea turns up on island used by U.S. Navy Reuters (EM)
Death Valley's 'super bloom Los Angeles Times (EM). From early this month, still noteworthy.
China?
The world's biggest polluter is now the global leader in renewable-energy spending Quartz (resilc)
Refugee Crisis
EU agrees stance on Turkey migrant deal Associated Press (Sid S)

Opinion: The EU's grubby and dangerous deal with Turkey DW

Refugee Shell Game: Deal With Turkey Reached Michael Shedlock (EM)
Revealed: the neo-Nazi manifesto targeting single mothers and mentally ill that AfD doesn't want you to see Independent (Chuck L). Lordie.
Paris Attacks Suspect Salah Abdeslam Captured In Brussels Huffington Post (furzy)
Brexit?
Syraqistan
Pepe Escobar: Did the US and Russia make a bargain over Syria? Sputnik News (Wat)

Putin's Syria Gamble Has Already Paid Off Bloomberg (resilc)
Big Brother is Watching You Watch
Fearing no punishment, Denver cops abuse crime databases for personal gain ars technica (Chuck L)
Clinton E-mail Hairball
Hillary Has an NSA Problem Observer (bwilli123). A must read. This means the NSA owns her, if she didn't know that already. But she no doubt assumes she is so untouchable that she probably refuses to believe the NSA could take he down if it wanted to. Also take note of this:

Though few Americans realize it, taking remote control over a handheld device, then using it to record conversations, is surprisingly easy for any competent spy service. Your smartphone is a sophisticated surveillance device—on you, the user—that also happens to provide phone service and Internet access.

I was warned that the last recent "smart" device that could not be turned into a listening device was the first gen iPad. Another reason I am proud user of a stupid phone.
2016
The night the Rolling Stones fired Donald Trump: Keith Richards once pulled a knife to get the GOP-frontrunner out of Atlantic City venue Salon (EM). A must read, although reader Li argues the story is exaggerated.

Suicide of the GOP — or Rebirth? Patrick J. Buchanan (Chuck L)

Ron Paul says GOP deserves convention rule controversyCNN (Dan K)

Mitt Romney: Vote Cruz over 'Trumpism' BBC

Republicans face convention meltdown Financial Times

Why Poor White Males Are the Core of Trump's Support Ian Welsh (Kevin F)

Fox News Slams Donald Trump for 'Sick Obsession' With Megyn Kelly New York Times (Dan K)

Big Oil Is Scared of Trump for Terrible Reasons New York Magazine (resilc)

David Brooks Should Sit the Next Few Plays Out Charles Pierce, Esquire (resilc)

Debriefing Mike Murphy Weekly Standard (furzy). As in mastermind of Jeb! Lambert had this in Water Cooler yesterday, but wanted to make sure you did not miss it.

Watch: Elizabeth Warren still won't endorse Hillary Clinton—and maybe this story is why Quartz (resilc). This is still incomplete. First, the amendments that Clinton uses as her excuse for her 2001 vote were all BS and did not offer any real protection, and Warren and no doubt Clinton knew that full well. Second, whatever opposition Clinton had to the 2005 bill was at best a weak hand wave, and she had a similarly weak excuse (minor surgery on Bill) as her pretext for skipping the vote.

The Devil and Hillary Clinton Counterpunch

Why Bernie Sanders Is Adopting a Nordic-Style Approach Atlantic (furzy)

Sanders and the Left After Super Tuesday The Bullet (Sid S)

NY Times' 'Stealth Editing' to Undermine Sanders Was Unethical, Writes Public Editor Alternet. Lambert covered the NYT story in Water Cooler yesterday, but this sorry episode deserves to be reported widely.

Watch: Frustrated Bernie Sanders walks out on hostile TV news interview Salon

Meet the Socialist Running for President in the Shadow of Bernie Sanders Vice (resilc)
The 2016 Election and Prescription-Drug Plans Atlantic (resilc)
New York state man gets longest-ever sentence for supporting Islamic State Reuters (EM)
Aubrey McClendon Left His Biggest Backer With Billions to Lose Bloomberg (resilc)
Gawker to pay $115m in Hulk Hogan case Financial Times. Award sure to be reduced on appeal.
The CalPERS Soap Opera: Getting Weirder and Weirder Tony Butka, CityWatch
SEC move offers hope on IEX application Financial Times
'Godfather of smart beta' defends attack Financial Times
What tools does the Fed have left? Part 1: Negative interest rates Ben Bernanke, Brookings. I will leave this to readers to dissect in comments. Merely reading Bernanke raises my blood pressure to unhealthy levels.
Class Warfare
Why the Poor Get Trapped in Depressed Areas New Republic (furzy). It's telling that this idea has to be explained to people…

Lawsuit against Uber in name of murder suspect is found to be a hoax Reuters (EM). Too bad. Discovery would have been very entertaining.

Why Global Inequality Matters Branko Milanovic, Social Europe Journal
Antidote du jour (margarita). An Easter/spring theme!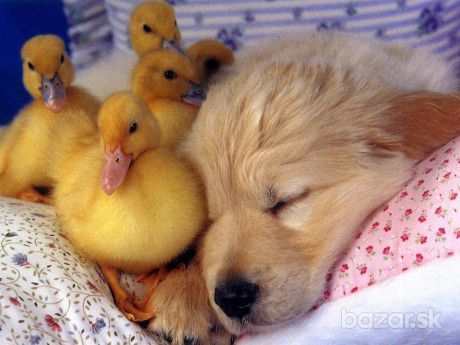 See yesterday's Links and Antidote du Jour here.