Reader RB asked:
I've noticed a lack of Calpers stories lately. Have they somehow swayed you from focusing your attention on them?
Hell no! I'm flattered someone misses his regular dose of the CalPERS soap opera. The short answer is:
1. I thought readers needed a break from private equity.

2. The election is taking up time that ought to be going to reporting. Even assembling the extra links takes time.

3. Despite that, I actually have been working on the PE/CalPERS front a fair bit, but none of it has ripened into a story. Stay tuned!
The Fragility Of Nature Captured By Daniel Beltrá Ignant
Japan's Bogus Excuse For Killing Hundreds Of Pregnant Whales ThinkProgress
Study of ancient Japanese hunter-gatherers suggests warfare not inherent in human nature PhysOrg (Chuck L)
Sea-level rise could nearly double over earlier estimates in next 100 years PhysOrg (Chuck L)
Neuromodulation: Transcranial magnetic energy can now be used to make people alter their prejudices and belief in God International Business Times (Dr. Kevin)
Hedge fund 'quants' win heart diagnosis challenge Financial Times (David L)
Borrowing from 'Frozen,' Japan plans to seal Fukushima leak in wall of ice (+video) Christian Science Monitor (David L). I recall this was discussed tow years ago and dismissed as impractical.
1MDB Probe Finds Malaysian Leader Spent Millions on Luxury Goods Wall Street Journal
Hong Kong National Party: The course of HK Independence is irreversible Harbour Times (Jeff W)
China?
Good Reason to Beware Chinese Buyers Bloomberg

Vietnam and Cambodia trying to keep China and US happy Straits Times (furzy)
Frenchman Plotting 'Imminent' Attack Is Charged With Terrorism New York Times
Ukraine/Russia
US Saber Rattling Continues With Plans to Beef Up Troops in Eastern Europe Common Dreams

REGIME THREAT IN CYPRUS – VICTORIA NULAND TRIES BLOCKING RUSSIA-CYPRUS RELATIONSHIP John Helmer
Syraqistan
US to transfer dozen Guantanamo inmates to at least two countries BBC (furzy)

World's Biggest Bribe Scandal The Age/Huffington Post. Amazing sleuthing and a must read (Lambert put this as the lead item in Water Cooler yesterday). How could the US possibly have thought that we'd change the culture in a country where governing has always involved bribes?

Hitler's commando Lt-Col Otto Skorzeny 'worked as an assassin for Israeli intelligence' Telegraph
Big Brother is Watching You Watch
Imperial Collapse Watch
Exclusive: Most Americans support torture against terror suspects – poll Reuters
Clinton E-mail Hairball
Second judge says Clinton email setup may have been in 'bad faith' Reuters. From yesterday, but gives a much clearer account of the judge's views (deservedly pissed off at the 'tude about the law and his court in particular) than most other MSM sources.
2016
Bernie Sanders Supporter Confronted a Superdelegate — Then Leaked Their Private Conversation US Uncut. Lambert featured this in Water Cooler, but worthy of circulating.

As Sanders Surges, Cable News Runs Prison Reality Show, Jesus Documentary FAIR (furzy)

The Disappearance of Hillary Clinton's Healthcare Platform Common Dreams

Trump under fire over abortion remarks Financial Times. This looks like Trump is choosing to implode. He's had his fun and he's now going to outrage his way out. If you see another major blooper like this in a week or less, this is no accident. He did backtrack quickly but the damage is done.

Carson defends Trump: He didn't have time to think about abortion question The Hill. Carson must have been promised something major….

The Talkers May Torpedo Trump in Wisconsin US News

US election 2016: The 40-year hurt BBC (vlade)
Causation or correlation between fracking and party change Wharton. Conor: "This seems to ignore whether fracking organisations injected a disproportionate amount of resources into the election campaigns of the districts concerned."
Black Injustice Tipping Point
Minneapolis Officers in Jamar Clark Shooting Will Not Face Charges New York Times
Investment banks face sharp trading falls Financial Times. So the complaints about market liquidity look to be a function of lack of volume, not those horrible regulations.
Learning Without Theory Project Syndicate (David L)
Will U.S. Bring Cases It Promised Against Currency Traders? Bloomberg
Impatient Banks: A Real Red Flag For The Oil Patch OilPrice
Losing Count: U.S. Terror-Finance Rules Drive Money Underground Wall Street Journal
Are Stocks Cheap? Diving Further Into the Russell 2000, S&P 500, and Nasdaq P/E Ratios Michael Shedlock
Fidelity cuts many start-up valuations Financial Times
Larry Summers: Corporate profits are near record highs. Here's why that's a problem. Washington Post
Class Warfare
New York mulls two-tier minimum wage in push for $15/hour Reuters

Welcome to Iceland, Where Bad Bankers Go to Prison Bloomberg
Antidote du jour (@simberian_times via guurst):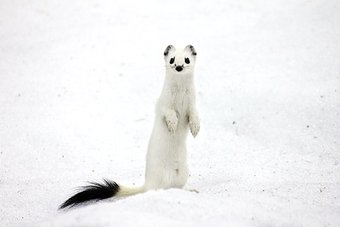 See yesterday's Links and Antidote du Jour here.