By Lambert Strether of Corrente.
Readers, I added some more links on campaign 2016, preceded by UPDATE. –lambert
TPP/TTiP/TISA
"Corporate World Takeover Through Trade" [Paul Craig Roberts, The Economic Populist]. "The 'partnerships' set up 'tribunals' staffed by corporations that are outside the court systems of the sovereign governments. It is in these corporate tribunals that the lawsuits take place. In other words the corporations are judge, jury, and prosecutor. They can't lose. The 'partnerships' set up secret unaccountable governments that are higher and have power over the elected governments."
"The European Parliament passed a law on Thursday (14 April) that critics say could criminalise whistleblowers and journalists" [EU Observer]. "The legislation on trade secrets aims to protect European companies from corporate espionage from rival firms around the world."
2016
Policy
"Hillary Clinton's Confusing And Conflicted Stance On The Minimum Wage" [HuffPo]. I'm not confused. The only issue is when she'll flop, having flipped.

"Bill Clinton's crime bill destroyed lives, and there's no point denying it" [Thomas Frank, Guardian].

UPDATE Sanders: "If you know that if your kid gets sick you can take that child to the doctor…do you know what kind of load that is off their shoulders?" [Wall Street Journal, "Bernie Sanders, in Personal Turn, Talks about Money Struggles"]
The Voters
"A Democratic Flashback to 2008, or to 1980?" [WaPo]. Or 1860? Not yet.

"Did Hillary Clinton win primaries in the South because it's more conservative?" [WaPo]. "[I]f you take Vermont out of the mix — a very liberal state that backed its senator by a wide margin — there's essentially no correlation between the conservativeness of the state and the margin of victory for either candidate." Hmm.
California
"More Than 300,000 California Voters Accidentally Registered for Ultra-Conservative Political Party" [New York Magazine]. "The American Independent Party, an ultra-conservative political party in California…" Handy!
New York
"Sanders's scathing Clinton attack invigorates Brooklyn crowd" [The Hill].

On the night of the New York primary, however, Sanders will be in Pennsylvania. The Keystone State holds its Democratic contest on April 26 but the decision to leave New York on primary night may suggest the Sanders campaign is not quite so bullish as it claims about pulling an Empire State upset.

The candidates have their internal polling, of course, none of the public polls were taken after a week of "qualified," a debate, and the Vatican, so who knows? And Sanders has never been one to hang around. He's always on the move. We'll have to see.

"New York Times Tries to Bury Bernie With Biased Reporting on Clinton-Sanders Debate" [Alternet].

"The Democratic Contest Is Getting Nasty" [New York Magazine]. Weary, jaded reporter strikes exhausted pose.

"Bernie Sanders draws record crowd in Brooklyn as race takes darker tone" [Guardian]. Dear Lord, another one.

"Bernie's Revolution Comes to Bourgeois Greenwich Village" [Bloomberg].

"Bernie Sanders Rally in Brooklyn Park" [CSPAN].
Money
"New Report Shows Clinton Raising Money From Lobbyists That Have Represented Walmart, Fossil Fuel Firms And Wall Street" [David Sirota, Business Insider].

UPDATE:

"As a consequence of my fund-raising I became more like the wealthy donors I met." — @BarackObama https://t.co/kpgvBMxCvN

— Sahil Lavingia (@shl) April 15, 2016

UPDATE Clooney on Political Fundraising: 'It's an Obscene Amount of Money' [NBC]. But TINA. After all, nobody could possibly run a national presidential campaign with no PACs based on small donors. Oh, wait…
Corruption
"CREW's Watchdog Status Fades After Arrival of Democrat David Brock" [Bloomberg].
The Trail
UPDATE "Sanders had the support of 47 percent of Democratic or Democratic-leaning voters while Clinton had 46 percent—a narrow gap that fell within the poll's 2.5 percent margin of error. The national survey was conducted in the days before the Vermont senator handily defeated the former secretary of state in the Wisconsin primary, and it tracks other polls in the last week that found Sanders erasing Clinton's edge across the country. In a poll that PRRI conducted in January, Clinton had a 20-point lead" [The Atlantic]. It may well be that the Democrat Party establishment will be able to drag Clinton over the finish line first, but she's just a terrible candidate.

UPDATE "The big picture for Sanders is one of image improvement over time as he has become better known. This directly contrasts the big-picture trend for Clinton of a decline in her image over time, particularly in recent weeks" (charts) [Gallup].

"There Is No Bernie Sanders Movement" [Jamelle Bouie, Slate]. "For as much as Sanders and his most vocal supporters identify themselves as outside the party system, the only way a real Sanders movement can make change is to take an active role within that system." And restating: "Sanders supporters who want to move the Democratic Party to the ideological left need to become Sanders Democrats, political actors who participate in the system as it exists. To win a lasting victory—to define the ideological terms of Democratic Party politics—the people inspired by Sanders need to do more than beat the establishment; they need to become it." This is a message that factions of the Democrat Establishment are working very hard to push. Which would be fine with me in the context of a hostile takeover; the Democrats have a brand, ballot access, and a database. But the management are corrupt, incompetent losers with bad politics. They need to go. Somehow, I don't think that's what Bouie has in mind.

"What Hillary Clinton told The Inquirer" [Philadelphia Inquirer]. Interview. This is important, and I haven't seen it covered. Readers, especially from Philly: Anything interesting?

UPDATE "The Mystery of the Two Hillarys" [Politico]. This accords with what I hear, that Clinton is good in small, closed groups and terrible out in the open, with crowds. However, the hidden assumption is that one of the two Hillarys is the genuine one. Why do we assume that?

UPDATE "In its 2016 campaign, the G.O.P. is squandering the political advantages of the recent tradition of changing parties in the White House after eight years and two seriously flawed Democratic contenders. As a result Republicans no longer have a best course of action" [HuffPo]. "Between now and the July convention in Cleveland — a city that suitably once boasted a flammable mayor and a flammable river — they can only choose the least worst course of action. It is months and years too late for a best course, only a least worst."

"Cruz Delegate Strategy Could Embolden Trump Foes in States Billionaire Won" [Bloomberg]. In other words, Cruz is running an effective delegate operation, and that could tick Trump off.

UPDATE "Trump threatens a 'rough time' at the Republican National Convention if he isn't given the nomination" [HuffPo]. "Nice little convention you've got here. Shame if something happened to it."

Rove's "fresh face" won't be a general: "'It takes a certain kind of war to make a general a president,' said Peter Feaver, a professor of political science at Duke University, former senior White House official, and Foreign Policy contributor. 'You've got to have a decisive victory'" [Foreign Policy]. And after all the squillions spent on our war machine, we don't have a victory so show for it. So.
Stats Watch
Housing Market Index, April 2016: "The housing market index, unchanged for a third straight month at 58 in April, continues to signal solid confidence levels among home builders" [Econoday]. "The availability of jobs together with low mortgage rates are solid pluses for the new housing outlook. A negative, however, is low traffic, reflecting lack of participation by first-time buyers who continue, in what is perhaps a lingering effect from the 2008 housing collapse, to prefer to rent." The stubbornly sub-par behavior of the "low traffic" component reminds me of the same behavior in the labor force participation rate. Readers, random?
Shipping: "March 2016 Import Sea Container Count Collapse Questions State of Economy" [Econintersect]. The series is noisy, but down 33% year-on-year means a lot, and we're past the strike data. (Note this seems inconsistent with rising first quarter cargo volumes on April 14, last week.)
Shipping: "The head of China Cosco Shipping flew into Athens 10 days ago to seal the privatisation of Piraeus port in a deal worth more than EUR350m, making it one of the most significant foreign direct investments into the Mediterranean nation ever" [Splash247]. "However, [Greek shipping minister Theodoros Dritsas] has thrown a spanner in the works with his determination to create an independent port authority at Piraeus which would have, what local newspaper Kathimerini described as 'extensive control' over the port, going against the draft agreement inked with China Cosco Shipping."
Honey for the Bears: "It's not Cyberspace anymore" [danah boyd | apophenia]. "But as I listened to attendees talk, a nervous creeping feeling started to churn my stomach. Watching startups raise downrounds and watching valuation conversations moving from bubbalicious to nervousness, I started to sense that what the tech sector was doing at Davos was putting on the happy smiling blinky story that they've been telling for so long, exuding a narrative of progress: everything that is happening, everything that is coming, is good for society, at least in the long run."
Honey for the Bears: "Industrial Production Grim With a -2.2% Q1 Decline" (charts) [Economic Populist]. "Capacity utilization has decreased by -1.5 percentage points from a year ago and is 5.2 percentage points below the long run average…. This report is really horrific and bodes poorly for Q1 GDP."
Honey for the Bears: "China could well become the "epicenter of global labor unrest" [Econintersect].
"A financial hockey stick" (charts) [Econbrowser]. "After nearly a century of stability, loans by banks to the nonfinancial sector began after 1950 to grow systematically faster than GDP around the world. This growth in credit was concentrated in mortgage loans as opposed to unsecured lending to businesses."
Today's Fear & Greed Index: 73, Greed (previous close: 70, Greed) [CNN]. One week ago: 65 (Greed). (0 is Extreme Fear; 100 is Extreme Greed). Last updated Apr 18 at 12:37pm. Nothing happened at the 19th hole on Sunday afternoon, I guess.
Black Injustice Tipping Point
"Top Infrastructure Official Explains How America Used Highways To Destroy Black Neighborhoods" [Think Progress]. "In the first 20 years of the federal interstate system alone, [Transportation Secretary Anthony Foxx] said, highway construction displaced 475,000 families and over a million Americans. Most of them were low-income people of color in urban cores. It was Foxx's second speech in as many days about how federal infrastructure projects contribute to inequality and poverty, and how the agency wants to make up for it now."
Dear Old Blightly
"Many railway lines in Britain that were closed in the 1960s are re-opening" [The Economist]. Take that, Dr. Beeching!
"'If you try to explain why Germany has taken its unique stance on Syrian refugees in Europe you can't ignore this," [Neil] MacGregor says. 'Some argue the policy is another way of atoning for the Nazi era. But another absolutely central motivation, rarely mentioned, is that almost everybody now in Germany in their 20s or 30s has a grandparent or great-grandparent who has been a refugee. Pretty well every German has direct family experience of knowing what it means to be welcomed'" [Guardian]. Long article about MacGregor.
Health Care
"Editorial: Let Medicare negotiate prices for prescription drugs" [Des Moines Register]. Sure. Why stop there?
"The truth about 'skyrocketing' Obamacare premiums" [Daily Kos (diptherio)]. Author is a Kos front-pager, and many commenters seem to be deriving truth from the facts of their own experience, and their conclusions differ from the author's.
Corruption
"Forget El Niño — California's coast is in danger from a soulless commission" [Los Angeles Times]. Commissions are unlikely to have souls, but the California Coastal Commission is especially unlikely.
The Jackpot
"Researchers have found a 'striking' new side effect from eating fast food" [WaPo].
Class Warfare
"The Panama Papers Could Lead to Capitalism's Great Crisis" [Time]. "Voters know at a gut level that our system of global capitalism is working mainly for the 1 %, not the 99 %. That's a large part of why both Sanders and Trump have done well, because they tap into that truth, albeit in different ways. The Panama Papers illuminate a key aspect of why the system isn't working–because globalization has allowed the capital and assets of the 1 % (be they individuals or corporations) to travel freely, while those of the 99 % cannot."
" The solution to (nearly) everything: working less" [Rutger Bregman, Guardian]. :Excessive work and pressure are status symbols. But overtime is deadly. If we worked less we'd make fewer errors, address inequality and have a better life."
"The Chicago Teachers Union says the countdown toward a possible strike has begun after it rejected the recommendation of an independent arbitrator" [US News].
News of the Wired
"Like It Is: Bob Dylan Explains What Really Killed Rock 'n' Roll" [Medium]. Long but fun. No spoilers!
"German researchers discover a flaw that could let anyone listen to your cell calls" [WaPo].
"Landslide win for 'Boaty McBoatface' in $300M research ship naming poll" [CNN]. Awesome!
"The Killer Hiding in the CDC Map" [Slate]. Read this. It's absolutely awful. More professional demoralization.
* * *
Readers, I still need to fix my fershuggeneh contact form! Hopefully noting that fact publicly will serve a lash and a spur to my endeavors. (Meanwhile, thanks to readers, who already have my email address, who sent in images of plants!)
See the previous Water Cooler (with plant) here. And here's today's plant (MG):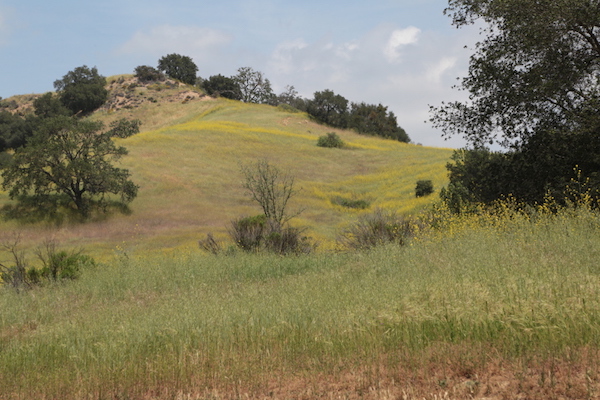 From Malibu Creek State Park, a lovely, restful scene.
* * *
Readers, Water Cooler will not exist without your regular support. Your tip will be welcome today, and indeed any day. If you enjoy what you're reading, please click the hat!