By Lambert Strether of Corrente.
TPP/TTiP/TISA
"The Diet started deliberations Tuesday on a Pacific Rim free trade deal, with the ruling parties looking to have it ratified and related legislation enacted during the current session ending June 1" [Japan Today]. "Prime Minister Shinzo Abe's ruling bloc wants the Diet to ratify the pact and pass the necessary bills before the House of Councillors election this summer, while opposition parties are arguing that initially promised tariff protection for Japan's five key farm products including rice, beef and pork is insufficient."
"Momentum for Pacific Trade Deal Sapped in Election Year" [New York Times]. "John Engler, the president of the Business Roundtable, which represents executives at some of America's largest companies, points toward May — after the big Rust Belt primaries have concluded but before the summer political conventions — as the point when legislative preparations for the trade deal's approval can accelerate." Once those smelly proles are out of the way….
2016
Policy
Filing this under policy because climate activists keep getting Hillary to butcher unscripted interactions on the trail:

Hillary laughs at Pennsylvania activist who asks her to reject money from fracking lobbyists https://t.co/SVFmywtiPe

— Kevin Gosztola (@kgosztola) April 7, 2016

Readers, does Clinton's response even make sense? FWIW, I doubt whether fracking is seen as the greatest thing since sliced bread in Pennsylvania; and New York banned it. Clinton's bad on a big grassroots issue that a lot of activists in two key states are involved in.
The Voters
"Our Martha's Vineyard Democrats like to talk about inequality. It makes them sad, but it's also a problem they have almost no desire to tackle" [Thomas Frank, The Baffler]. "Not only does it not touch them personally, but their instincts, their inclinations, and their deepest unspoken convictions tell them it isn't a real problem to begin with. People get what they deserve out of life—or, rather, they will get what they deserve once we have ensured everyone's equal access to the SAT—and for a person with a grade-school education to complain about the hardships of minimum-wage work is the purest sort of folly." "Martha's Vineyard Democrats." I wish I'd said that. "You will, Lambert. You will!"

"In the combined results of all 21 states with exit polls, Sanders has won a remarkable 71 percent of voters under 30—an even higher percentage than Obama attracted against Clinton in 2008" [The Atlantic]. If only they had done their own research!

Young people have repudiated the campaign of Hillary Clinton in overwhelming and historic fashion, with Bernie Sanders winning under-30 voters by consistently absurd margins, as high as 80 to 85 percent in many states. He has done less well with young African-American voters, but even there he's seen some gains as time has gone on. And the energy coming from the pre-middle-aged has little to do with an inability to appreciate political reality" [Matt Taibbi, Rolling Stone]. More:

Instead, the millions of young voters that are rejecting Hillary's campaign this year are making a carefully reasoned, even reluctant calculation about the limits of the insider politics both she and her husband have represented.

For young voters, the foundational issues of our age have been the Iraq invasion, the financial crisis, free trade, mass incarceration, domestic surveillance, police brutality, debt and income inequality, among others.

And to one degree or another, the modern Democratic Party, often including Hillary Clinton personally, has been on the wrong side of virtually all of these issues.

Very much unlike Obama's "hope and change" schtick in 2008, Sanders' lengthy speech is rich in policy. I would have wished for Sanders to take up Clinton's remark that young voters "should do their own research," and the talking point that Sanders is deceiving them. He should really defend his voters here! Perhaps in the debate.
Wisconsin
"Sanders benefitted both from the demographics and from advantages over Clinton in excitement, inspiration and perceived honesty alike. He won particularly broad support from men, 63 percent – better than anywhere save New Hampshire and Vermont – while splitting women evenly with Clinton. He won liberals by 18 points, and they made up a record share of the state's primary electorate by a wide margin. He won whites under age 45 by a huge margin, with 78 percent support, among his best results in this group to date. As in other Northern states – but not in the South – Sanders also ran competitively among nonwhites younger than 45, winning them by 56-43 percent" [ABC].
New York
"Two Guys From Brooklyn: The Bernie Sanders Interview by Spike Lee" [The Hollywood Reporter]. This is a really sweet, good-natured interview. On policy:

LEE: What do you have to do to get the older generation of African-American votes? You're like the new guy on the block. You've got the young Hispanic, African-American, you got it. But the older generation, black folks, they know the Clintons 20-some years.

SANDERS: We're doing phenomenally well with all of the young people — white, black, Latino, you name it, Asian-American. And we're getting killed, frankly, not just with older African-Americans but also older whites, older Latinos. It's the weirdest thing in the world. And what really bothers me is I spent half my life in Congress helping to lead the effort for senior citizens: We led the effort against cuts to Social Security — we want to expand Social Security; we took on the drug companies who are doing terrible things to elderly people. You know seniors are cutting their prescription drugs in half. So we have a lot of work to do in terms of reaching out to seniors, not just African-Americans, but seniors all across the board. We're figuring out how you get the message out there.

Monmouth poll: "Currently, 52% of likely Republican primary voters in New York support Trump compared to 25% who support John Kasich and 17% who will vote for Ted Cruz" [Monmouth].
The Trail
About that math…

TWO new polls show Sanders edging ahead of Clinton nationally. Release the flying monkeys! pic.twitter.com/FAakaE2RpL

— Billmon (@billmon1) April 7, 2016

What Clinton said [New York Post]

In separate campaign stops and interviews, Clinton questioned Sanders' competence, credentials and commitment to gun control.

"He hasn't done his homework" on reining in Wall Street or curbing gun violence, Clinton said on MSNBC.

Hours later, she bashed the Vermont socialist for promoting economic plans that "just won't work because the numbers don't add up."

"In a number of important areas, he doesn't have a plan at all," Clinton told AFL-CIO union members at a rally in Philadelphia. "You got to know what you want and you got to have a plan for getting it or people aren't going to get the help that they need."

Caught on a hot mike talking to a supporter after the speech, Clinton revealed concern that her campaign isn't catching fire. "We've got to get the energy going," she was overheard saying.

What Sanders said (and in Philadelphia, PA, mind you) [ABC].

"Secretary Clinton appears to be getting a little bit nervous," Sanders told a crowd of thousands at a rally at Temple University in Philadelphia. "She has been saying lately that she thinks that I am quote unquote, not qualified to be president. Now, let me, let me just say in response to Secretary Clinton, I don't believe that she is qualified, if she is, through her super PAC, taking tens of millions of dollars in special interest donations."

He added, "I don't think you are qualified if you have voted for the disastrous war in Iraq. I don't think you are qualified if you have supported virtually every disastrous trade agreement which has cost us millions of decent paying jobs. I don't think you are qualified if you supported the Panama Free Trade Agreement, something I very strongly opposed, and which is as all of you know, has allowed corporations and wealthy people all over the world to avoid paying their taxes to their countries."

"[On MSNBC's Morning Joe, Clinton was directly asked whether Sanders is 'qualified' to be president, and she hedged. "I think that what he has been saying about the core issue in his whole campaign doesn't seem to be rooted in an understanding of either the law or a practical ways you get something done," Clinton said" [NPR].

Anybody who's had to put on their yellow waders and process Martha's Vineyard Democrat-style faux polite, passive-aggressive bafflegab knows what Clinton said adds up to "not qualified." So as far as this headline? "Sanders's incorrect claim that Clinton called him 'not qualified' for the presidency" [WaPo]. Not buying it. Incidentally, "quote-unquote" signals irony, not direct quotation. But then, we expect WaPo to be an irony-free zone.

Despite the WaPo working environment, this is interesting [Greg Sargent, WaPo].

Bernie is not just running against our whole political system. He's also running against a single opponent — Hillary Clinton. And so he's struggled with a tension at the core of his candidacy: how to berate her for not joining him in breaking with a corrupt system that is fundamentally failing us without seeming to attack her personally as a willing and eager participant in (and enabler of) that corrupt system and, by extension, as inevitably disqualified for the job.

Sargent's use of "disqualified" is more elegant and precise than Sanders' "unqualified." That said, and as we're seeing, Sanders is a brawler, as I've said before; so if he thinks "unqualified" is the best way to open another cut, then I won't second guess him.

"The Trump campaign is planning a meeting on Capitol Hill next week with lawmakers who have endorsed the Republican presidential front-runner, in what will be the first in a series of regular sessions as the campaign begins to expand its Washington, D.C. operation, sources tell ABC News. One source described the congressional outreach effort as "the natural growth of the campaign" leading into the general election, despite a recent string of setbacks, including the Wisconsin primary" [ABC News].
Cllinton Email Hairball
"Since the beginning of the Clinton email scandal, the nation has been subjected to a political and criminal defense generated smokescreen. The Clinton campaign has attempted to make the public believe that she is not guilty of anything because the information on her very unprotected server was not "marked as classified" or "classified at the time" [USA Today]. "The applicable statute, 18 USC 793, however, does not even once mention the word "classified." The focus is on "information respecting the national defense" that potentially "could be used to the injury of the United States or to the advantage of any foreign nation." 793 (f) specifically makes it a crime for anyone "entrusted with … any document … or information relating to the national defense … through gross negligence (to permit) the same to be removed from its proper place of custody." A jury (not a Democrat or Republican political administration) is, of course, the best body to determine gross negligence on the facts of this case." The paper that goes under the door in every hotel room in America….
Stats Watch
Chain Store Sales, March 2016: "Chain stores are mostly reporting weaker rates of year-on-year sales growth in March than in February which hints at weakness for core sales in next week's retail sales report from the government" [Econoday].
Jobless Claims, week of April 2, 2016: "Jobless claims are holding at record lows, pointing to a lack of layoffs and ongoing strength for the nation's labor market" [Econoday]. "Labor is in short supply and employers are holding onto their workers tightly." Or, given that half of job switchers end up making less, people are terrified. And: "Initial Unemployment Claims Rolling Average Again Worsens. But Still the Longest Streak Of Claims Under 300,000 Since 1973" [Econintersect].
Bloomberg Consumer Comfort Index, week of April 3, 2016: "Despite a slowdown in spending and soft wage growth, consumer confidence measures are mostly holding steady" [Econoday].
"Data collection practices, criminal background checks and forced arbitration policies were among the areas of Airbnb's fine print that were tweaked as part of the San Francisco housing rental site's updated terms of service" [International Business Times]. "The changes — announced last week and taking effect in May — bolster Airbnb's ability to compel users to forfeit key legal rights, some of which are at issue in an ongoing court battle. They also refine its ability to marshal users' personal information for deep background checks, targeted ads and other undisclosed business enterprises"]."
Today's Fear & Greed Index: 69, Greed (previous close: 76, Extreme Greed) [CNN]. One week ago: 73 (Greed). (0 is Extreme Fear; 100 is Extreme Greed). Last updated Apr 7 at 11:29am. Wild gyrations!
Corruption
"[Kevin Johnson's other legacy [besides a downtown arena, ka-ching] is something I call KJ Inc. It's a particular way of doing public business, and it's also a political machine: a blended network of nonprofit auxiliary organizations, political cronies, and paid city staff, powered by unlimited donations from downtown developers and corporate benefactors" [The Baffler]. In other words, Kevin Johnson is a Democrat (besides being a member of the Black Misleadership Class).
#PanamaPapers
"As I said in yesterday's column [here], we shipping industry people no longer even think that this is wrong. Tax dodging and regulation dodging are second nature to us. Laws and regulations are to be got around. We are relaxed about the improbable origins of the cargo that we carry – I have been to Macau, and I have failed to find any cotton fields there, but I have shipped a good deal of cotton that was said to have been grown there, and you, gentle reader, have done much the same yourself" [Splash247]. I wonder how many other obscure industry verticals have opinion columns this cogent….
"The financial globalization that began in the 1970s has not produced an efficient global financial market with a few gaps and holes. The gaps and holes are the market" [Crooked Timber].
"As McClatchy reported Tuesday in a lengthy story set in Wyoming, the Cowboy State has roughly one registered company per every 4.5 residents. In response to criticism in 2006, the state began requiring that registered agents who incorporate companies keep contact information for companies. Several agents with whom McClatchy spoke said it is not their job to know who the true owners of companies are" [McClatchy]. I'm betting the only criminal charges in the whole affair are filed against small fish.
Dear Old Blighty
"Over the past five years, a staggering 17,571 "compromise agreements" or settlements were signed by council workers, according to an investigation" [Express]. "Staff received a jaw-dropping total of £226.7 million from the settlements, a figure which includes both enhancements and statutory payments."
Guillotine Watch
Not sure how this is going to work out if we lose the West Antarctic Ice Sheet….
What a $159M mansion looks like…. https://t.co/nUPffrAmdB

— Luxury Real Estate (@propgoluxury) March 18, 2016
Then again, IBGYBG….
Class Warfare
"A Very Very Brief Intellectual Autobiography" [Corey Robin, Crooked Timber]. I think Robin's autobiography matches up with a lot of other people's. Note the distinction between the liberals and the left!
"Human Sacrifices May Lie Behind the Rise of Ancient Social Status" [Smithsonian]. Ancient?
News of the Wired
I guess I'm just not wired today. Readers, seen anything really horrid today in the wonderful world of IT?
* * *
Readers, I still need to fix my fershuggeneh contact form! Hopefully noting that fact publicly will serve a lash and a spur to my endeavors. (Meanwhile, thanks to readers, who already have my email address, who sent in images of plants!)
See the previous Water Cooler (with plant) here. And here's today's plant: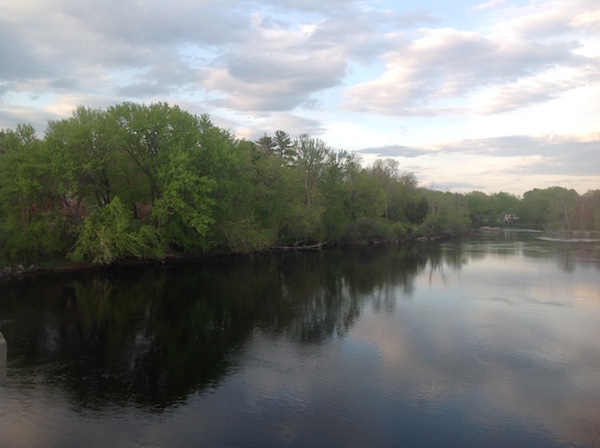 * * *
Readers, Water Cooler will not exist without your regular support. Your tip will be welcome today, and indeed any day. If you enjoy what you're reading, please click the hat!