Readers, the news pot seems to have bubbled over today, and I'm also feeling frisky, so you get a bigger ration of links than usual. –lambert
Escaped octopus 'didn't even leave us a message' Radio New Zealand
Massive undersea crab swarm caught on video for the first time Ars Technica
Foreign Office Appoints New Chief Mouser Sky News
Grandmother rescued after nine days lost in Arizona forest Reuters
US rejects 'living wills' of five banks FT
Citigroup, Wells Fargo Swap Bad-Boy Role WSJ
NYC Pension Weighs Liquidating $1.5 Billion Hedge Fund Portfolio Bloomberg
Meet the man turning Goldman Sachs into a 'frictionless' machine Business Insider
Wall Street's Fraud of the Week Club Richard Eskow, CAF
Regulators Propose Banning Theranos Founder Elizabeth Holmes for at Least Two Years WSJ. Another unicorn bites the dust.
Why You Should Care About Big Banks Cutting Deals with the Feds to Avoid Prosecution Vice. Another cost-of-doing-business fine. Investors get nothing, traders keep their bonuses, no CEOs in jail. And so many people's homes are gone.
Sen. Elizabeth Warren Introduces Tax Filing Simplification Bill Hitting For-Profit Companies International Business Times
Crude congestion Reuters. Gorgeous maps of global tanker congestion.
#PanamaPapers
'No case' for prosecution of Panama Papers law firm – lawyer The Journal (RS). "Panama's chief state prosecutor, Kenia Porcell, yesterday gave a news conference in which he noted that "in Panama, tax evasion does not constitute a crime."

Who Are The Non-Celebrities In The Panama Papers? emptywheel

Alexander Lebedev: Vladimir Putin is not the villain; it's the West's banks laundering money Evening Standard

Pacific islands provided fertile ground for Panamanian law firm Nikkei Asian Review

A torrential leak The Economist. " [ICIJ] picked some odd collaborators: in America it chose to work with the Charlotte Observer and Fusion, a news site for millennials, rather than, say, the New York Times." Shaking my head….
World Wobbles
EU Gives Greece Two Weeks to Form Border Control Plan Greek Reporter
USS Donald Cook buzzed again by Russian jets in Baltic CBS (AR).
Syraqistan
How Saudi Arabia's war in Yemen has made al Qaeda stronger – and richer Reuters
Saudi Arabia restricts religious police powers Gulf Digital News (Re Silc)
2016
News About Obamacare Has Been Bad Lately. How Bad? NYT. Readers, have any of you "shopped" for ObamaCare and changed your plan? What was that like?
Obama Names Cyber Experts To New Anti-Hacking Panel Fortune
Imperial Collapse Watch
I am on the Kill List. This is what it feels like to be hunted by drones The Independent. Does anybody believe that Amazon's drones will stop at delivery?

Confessions of a former US Air Force drone technician Al Jazeera
Class Warfare
Why Thousands of Americans Are Lining Up to Get Arrested in D.C. This Week Rolling Stone
Dozens of Senior Citizens Were Arrested at 'Democracy Spring' DC Protests Vice (Re Silc). Not big numbers, so far. However, it's important that some seniors have decided to put their bodies on the line; when the regime beats down the grandparents on TV, cracks tend to appear in elite legitimacy. (I know that's not fair, but that's how it is.)
More arrests at US Capitol as Democracy Spring meets Black Lives Matter (VIDEO) RT. Huge, if it sticks. Critical that the various movements not remain siloed.
President Obama is using his power to get advanced copies of Game Of Thrones episodes Metro UK. Looking for escape-ism?
Sea-level rise factors unravelled BBC (DL). Original.
Antidote du jour: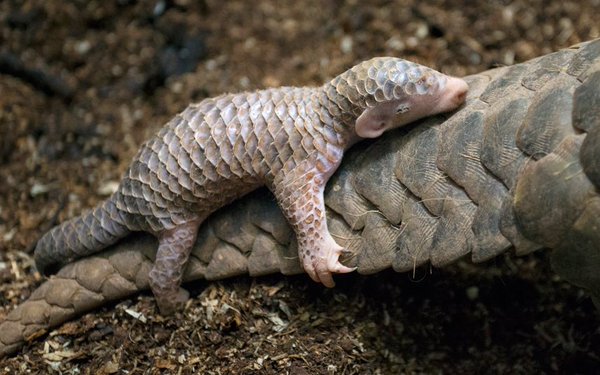 See yesterday's Links and Antidote du Jour here.