EL NINO IS TURNING THE PACIFIC OCEAN'S CORAL REEFS INTO GHOST TOWNS PopSci
New earthquake rocks city in Japan BBC
Mars Food tells customers to go easy on the pasta sauce Reuters (EM)
Apple found $40 million in gold from used phones and computers last year Business Insider
China?
How China can still derail markets CNBC

Defaults send chill through China's bond market Financial Times
Mossack Fonseca
Spanish Industry Minister Soria Resigns Over Panama Leaks Bloomberg (Richard Smith)

E.U.'s Five Biggest Economies Join Tax Crackdown After Panama Papers New York Times

The UK's position on sharing beneficial ownership data is totally hypocritical Tax Research (Richard Smith)
Brexit?
Tory grandee increases Brexit pressure on Cameron Financial Times
Behind the New German Right New York Review of Books (resilc)
Grexit?
The EFD-IMF sociopaths(?) continue to play their games over the Greek ruins failed evolution
Brazil Impeachment Drama Tears at Nation's Fabric New York Times
Syraqistan
Pakistan Op-Ed: "I Am on the US Kill List" EA WorldView (resilc)

Refugees Caught in Middle of Syria-Turkey Border Fight Wall Street Journal
Big Brother is Watching You Watch
US anti-encryption law is so 'braindead' it will outlaw file compression • The Register (Chuck L)

Apple holds steadfast, refuses to help feds unlock seized iPhone in NY drug case ars technica

IT IS A FEDERAL CRIME TO SHOOT DOWN A DRONE, SAYS FAA PopSci
Imperial Collapse Watch
The Stone Mirror of War American Conservative. Resilc: "When i was at DoState i would run every lunch past this wall. Saw 1000s of parents and friends crying, etching names, laying bottles of jack daniels at the foot of names. For nothing, we never learn."

Top 10 Most Corrupt Presidents in U.S. History Alternative Resilc: "We'll have a new #1 next time."
2016
Magical Realism, and other neoliberal delusions Corey Robin (martha r, guurst)

Bernie Sanders Has Won Something Big, Even If It's Not the Nomination Slate (Sid S)

Democrats' 'battle in Brooklyn' drew 5.6 million viewers CNN (furzy)

New York presidential race battle is tale of two zip codes Financial Times. Hah, my zip code is the one sandwiched between super duper pro Clinton zip codes. BTW 10021 is far and away the highest income Zip in Manhattan.

Bernie Sanders News Conference at the Vatican C-SPAN (Kevin C)

Sanders takes his message to Rome Financial Times. That was on the front page of the online version. Contrast with article proper:
Sanders misses Pope in campaign detour to Rome. But the conference visit may be what prompted this, from Scott: "This was linked on the Bloomberg macro chat room, hardly a bastion of progressive thought, this afternoon, and not sarcastically. https://www.youtube.com/watch?v=rmlmGKKm1Xg

Bernie's Supporters Look Better Closer Up Than Far Away Dallas Observer (martha r)

Not Quite the 1 Percent: Sanders Releases 'Boring' Tax Returns US News (martha r)

Bill Clinton Swipes at Bernie Sanders Supporters US News (martha r)

Release of Clinton's Wall Street Speeches Could End Her Candidacy for President Huffington Post (martha r)

Clinton Throws Women Under Bus for Corporate Cronies George Washington

Bernie Sanders: I annotated a speech by Pope Francis Washington Post (martha r)

How Rupert Murdoch warmed up to Donald Trump's candidacy CNN (furzy)
To Protect Hillary Clinton, Democrats Wage War on Their Own Core Citizens United Argument Intercept
Saudis Warn U.S. of Fiscal Fallout if 9/11 Bill Passes New York Times
Report says federal fragmentation, overlap, duplication abound Washington Post (furzy)
Do we need a White House press corps? Columbia Journalism Review
The One-Stop Smuggling Town Motherboard (resilc)
North Carolina community relieved as restroom gender compliance officer appointed TownDock (Bob B)
Tennessee governor vetoes law christening Bible as official book Reuters
T. Rowe Price Marks Down Most of Its Tech Startups Wall Street Journal. The culling of the unicorns..
Going Negative
What's Wrong With Negative Rates? Joseph Stiglitz, Project Syndicate (guurst). Stiglitz calls central bank models "garbage in, garbage out."

G20 warns against reliance on low rates Financial Times
New York suburb, officials charged in landmark bond fraud case Reuters (EM)
Shrunken Citigroup Illustrates a Trend in Big U.S. Banks New York Times
US regulator has big banks in his sights Financial Times
Class Warfare
Death Row's Race Problem Wall Street Journal
Antidote du jour (roddy):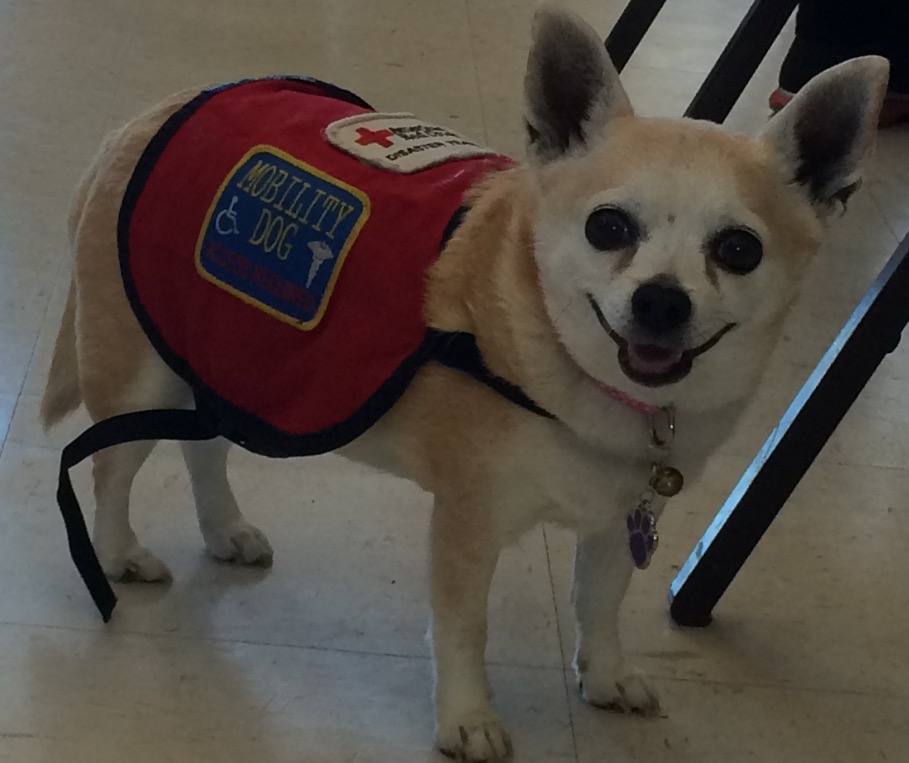 See yesterday's Links and Antidote du Jour here.