An extensive reef system at the Amazon River mouth (PDF) Science Advances. In a site marked for oil exploration.
Back from the dead: Russians revive pre-historic amoebae Russia Beyond the Headines (MR).
The dark tales of the world's most epic sleep-talker BBC
Banker fails to appear in cat-cruelty case FT
VW, setting aside $23 billion for diesel scandal costs, reports record loss Sidney Morning Herald (EM).
Fiat Chrysler recalls 1.1 million cars, SUVs for rollaway issue Reuters
Mossack Fonseca
Hong Kong cabinet heavyweight caught up in Panama Papers row agrees on need for more transparency South China Morning Post

The Taxcast, Edition 52, April 2016 (YouTube/podcast) Tax Justice Network
One more scandal in the European Parliament the unbalanced evolution of homo sapiens (ChrisSp).
Boris Johnson suggests 'part-Kenyan' Obama may have 'ancestral dislike' of UK Independent
Vibrant, Noisy and Booming: Welcome to the New Moscow Der Speigel. Reads like a puff piece, to me. So, why now? Although "free WLAN in subway cars, parks, restaurants and cemeteries" makes New York's WiFi kiosk system look a little… provincial.
Mish's Sure Fire Proposal to End Japanese Deflation: Negative Sales Taxes, 1% Monthly Tax on Gov't Bonds MishTalk. A progressive consumption subsidy. From Mish. What a year this has been!
Syraqistan
Brazil
China?
Fraud Leaves China's Electric Car Demand in Doubt Bloomberg
China, U.S. pledge to ratify Paris climate deal this year Reuters
Renewable Energy Stumbles Toward the Future NYT
Unearthing America's Deep Network of Climate Change Deniers Bloomberg (original). From 2015, but still useful.
Range Resources exec's well-site remarks drawing sharp criticism Pittsburgh Post-Gazette. "'We heard Range Resources say it sites its shale gas wells away from large homes where wealthy people live and who might have the money to fight such drilling and fracking operations,' said Patrick Grenter, an attorney and Center for Coalfield Justice executive director, who attended the lawyers' forum. A handful of attorneys in the audience confirmed that account."
Flint water plant continues to reel with sudden death of foreman Detroit MLive and Woman in leading Flint water crisis lawsuit slain in twin killing MLive (MR).
Big Brother Is Watching You Watch
Last July, NSA and CIA Decided They Didn't Have to Follow Minimization Procedures, and Judge Hogan Is Cool with That EmptyWheel

FBI Hints It Paid Hackers $1 Million to Get Into San Bernardino iPhone Wired
Google's Remarkably Close Relationship With the Obama White House, in Two Charts David Dayen, The Intercept
2016
The Story of the Great Brooklyn Voter Purge Keeps Getting Weirder Mother Jones

Routine Voter Purge Is Cited in Brooklyn Election Trouble NYT. "On Thursday, the Board of Elections announced that it had suspended a longtime employee, Diane Haslett-Rudiano, the chief clerk at the Brooklyn office and a Republican appointee. Ms. Haslett-Rudiano's Democratic counterpart, Betty Ann Canizio, who would, by the rules, be required to sign off on any voter removals, remained in her post." Odd.

Despite questions about Brooklyn voter purge, it doesn't seem to have hurt turnout WaPo

Clinton doubling down on transcripts The Hill. Of course, if the transcripts were exculpatory, she'd already have released them, with a million-dollar budget media offensive.

Firms that paid for Clinton speeches have US gov't interests AP. Film at 11.

The desperate scramble for Bernie's secret weapon Politico. Not his message, silly. His list. So that's "desperate and unseemly," Politico. Fixed it for ya.

Why Elizabeth Warren Would Have More Clout As Hillary Clinton's VP HuffPo. A trial balloon made of lead?

Sanders says Clinton's platform could determine how much he would campaign for her WaPo

These are the 5 demands Sanders can get from Clinton at the convention Business Insider. Another trial balloon, and a distinctly flabby one. See here for some real demands.

For Occupy Wall Street Alums, Sanders Just a Means to Their Own Ends Bloomberg

Hillary & Women NYRB. Context of the "stayed home and baked cookies" line. Of course, there's no need to bake cookies personally when so many are so willing to provide a whole jar…

Trump's new image-maker honed his 'dark' arts in Ukraine FT

While Trump Tries to Mainstream His Message, His Supporters Are Sending Death Threats to Delegates New York Magazine

Biden Looks Back, Aspirations Intact NYT. Biden: "I don't think any Democrat's ever won saying, 'We can't think that big — we ought to really downsize here because it's not realistic.' C'mon man, this is the Democratic Party! I'm not part of the party that says, 'Well, we can't do it.'"
"We have to destroy and to build": Eric Hazan on Nuit Debout, the Invisible Committee, La Fabrique, and Houria Bouteldja Verso
Sen. Michael Bennet comes out against ColoradoCare Colorado Independent. ColoradoCare is a single payer proposal, "Amendment 69." Bennet is, of course, a Democrat.
What Happened to Sandra Bland? The Nation
The Women Rebuilding Nepal Refinery29
Class Warfare
A Silicon Valley entrepreneur says basic income would work even if 90% of people smoked weed instead of working Tech Insider (Furzy Mouse).

The Hills Are Dead — Without the Sound of Internet Access Back Channel

At schools with sub-par Internet, kids face a poor connection with modern life WaPo
The Psychopath, the Altruist and the Rest of Us WSJ
The Secret History of Tiger Woods ESPN. Excruciatingly toxic and fragile masculinity. And not just Woods.
Starhawking the Privilege Game The Archdruid Report
Antidote du jour: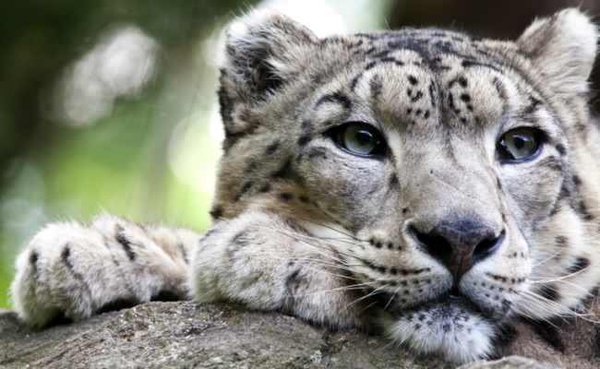 And since there can never be too many snow leopards, a bonus video:
A Snow Leopard showing off. pic.twitter.com/emnqGmJjck

— Max Roser (@MaxCRoser) April 21, 2016
See yesterday's Links and Antidote du Jour here.