By Lambert Strether of Corrente.
TTP/TTiP/TISA
"Today, Wednesday, 25 May 2016, 11:30am CEST, WikiLeaks releases new secret documents from the huge Trade in Services Agreement (TiSA) which is being negotiated by the US, EU and 22 other countries that account for 2/3rds of global GDP" [
Wikileaks
]. "This release includes a previously unknown annex to the TiSA core chapter on "State Owned Enterprises" (SOEs), which imposes unprecedented restrictions on SOEs and will force majority owned SOEs to operate like private sector businesses. This corporatisation of public services – to nearly the same extent as demanded by the recently signed TPP – is a next step to privatisation of SOEs on the neoliberal agenda behind the 'Big Three' (TTIP,TiSA,TPP)."
"No nation stands to gain more from the TPP than Vietnam, which, the World Bank guesses, will get a GDP boost of 10% by 2030. Lower foreign tariffs would increase exports such as garments and shoes. The deal would also spur local production of fabric and much else that is currently imported. The TPP is popular with ordinary Vietnamese" [Economist]. "They like any effort that reduces their dependence on China, Vietnam's big northern neighbour, with which it has a big trade deficit and a bitter territorial dispute. Meanwhile, reformers in government hope that TPP membership will hasten the privatisation of bloated state-owned enterprises, which have long weighed on the economy but which vested interests make difficult to slim." Hmm. SOEs. Malaysia got a pass on its SOEs, besides getting a pass on slavery.
2016
Policy
"If gender is fluid, what about race and age?" [Newsday]. I've been avoiding the bathroom debate. This editorial urges that the administration's has prohibited "discrimination based on a student's gender identity" but the "1972 law whose authority it is using, Title IX, mentions only sex, not gender, and so it must equate the two." Yikes. Can this possibly be true?

"Newly powerful Sanders flexes Senate muscles" [Politico]. "The Vermont senator, remade as one of the best-known members of Congress, is throwing his weight against some of the most significant bipartisan deals pending in Congress this year." Oh noes! Bipartisan is in danger!!
The Voters
"But half of Sanders voters are not yet ready to support Clinton in a Clinton-Trump matchup. In fact, the percentage of Sanders supporters willing to vote for Clinton has dropped in the last few weeks. At the end of April, 63% of Sanders supporters said they would vote for Clinton. Importantly, however, these supporters are not going directly to Trump; instead they are moving into the undecided category, going for a third candidate, or opting out of the race altogether" [YouGov]. Hippie-punching works.

"Why so many Sanders supporters don't want to be Democrats" [WaPo]. Because the Democrat Party doesn't represent their values or interests? This is not hard.

"How a broken public restroom faucet explains the 2016 election" [WaPo]. Silly voters. They want a bathroom faucet that works, instead of one of those hand-activated faucets that don't (and man, I hate those things).
Our Famously Free Press
"The Myth That Sanders Hasn't Been Criticized Won't Go Away" [FAIR]. "The refrain that the Clinton campaign hasn't run a negative attack on Sanders, thus protecting him from the sort of criticism that lies ahead,  is just a lie — one that normally reserved PolitiFact (5/22/16) deemed Clinton's claim to this effect "false.""
California
"Sanders camp urges Trump not to 'chicken out' of debate" [Politico]. So even as a ploy, this works (although oddly, or not, neither WaPo nor the Times put this story on their front pages online, not even below the fold). And one of the most entertaining aspects of the whole episode has been watching Clinton supporters, who cast "Dangerous Donald" as the avatar of Fascist evil, clutch their pearls at the thought of Sanders actually taking him on. Isn't fighting Trump the most important thing? I mean, in more effective way than having Elizabeth Warren invest her time in anti-Trump tweet-storms?

"What people are saying about the Trump-Sanders debate that probably won't happen" [MarketWatch]. At least on the question of debating Sanders, more unites Trump and Clinton than divides them.

"Trump, Sanders seemingly agree to debate" [Politico]. The initial coverage.

"The Vermont senator is endorsing an initiative that would make marijuana legal in the state as he campaigns for primary votes" [Bloomberg].
The Trail
"The Confused Closing of Nonprofit Burlington College" [Nonprofit Quarterly].

"Donald Trump reached the number of delegates needed to clinch the Republican nomination for president Thursday, completing an unlikely rise that has upended the political landscape and set the stage for a bitter fall campaign" [AP].
Clinton Email Hairball
"Audit finds Hillary Clinton erred on private emails" [MarketWatch]. "The inspector general explicitly criticized Clinton's actions. 'At a minimum, Secretary Clinton should have surrendered all emails dealing with department issues before leaving government service,' the audit said. 'Because she did not do so, she did not comply with the Department's policies that were implemented in accordance with the Federal Records Act.'"

Josh Marshall on Clinton email: "This was never more than some poor judgment overlayed [sic] by a big bureaucratic pissing match all slathered over by a thick layer of partisan game playing and media derp" [Talking Points Memo]. I don't know if my Mom would be persuaded by the argument that "all the other kids are doing it," but perhaps Marshall's mother brought him up differently. We might also remember that the State Department Inspector General who produced the report was appointed by Obama who is, last I checked, a Democrat, at least nominally. Finally, Marshall writes: "The report also singles out Colin Powell, who had a similar set up." First, Powell had a separate account, not a homebrew server in the basement of his house; to call those "similar" is either tendentious, or shows Marshall to be appallingly ignorant of IT basics. (For Marshall's benefit: With your own server, you own and control your own storage media, so you can personally delete ("wipe") files at the hardware level, which is exactly what Clinton did, although the FBI recovered some.) Second, the report explains that State had systematically tightened the rules from Powell to Clinton, and that Clinton explicitly demanded that other State employees comply with those newly tightened rules, while flouting them herself. If you're looking to debookmark Talking Points Memo because Josh Marshall is a Democrat hack, this column should do it for you.

In terms of the sales job Marshall and the Democratic nomenklatura generally are doing on Clinton's behalf, I can't say that I think "poor judgment" is really a selling point. Also too, if Clinton's vaunted ability to work the system is all that, then a "bureaucratic pissing match" — in a bureaucracy of which she is the head, and against a stream of urine emitted by a bureaucrat appointed from her own party — is a match she should long ago have won. And last I checked, there was rather a lot of partisan game-playing going on in the Beltway, and if Clinton hasn't been able to win one such game a bit more than a month before the Convention that will (presumably) nominate her, that doesn't speak well of HillaryLand's ability to play those games. From a purely pragmatic perspective, are we really looking at Presidential timber, here?
Stats Watch
Jobless Claims, week of May 21, 2016: "Initial jobless claims fell sizably in the May 21 week, down 10,000 to a lower-than-expected 268,000. But the 4-week average, reflecting three prior weeks of increases, is still rising" [Econoday]. "Indications from continuing claims are flat." But: "The more important (because of the volatility in the weekly reported claims and seasonality errors in adjusting the data) 4 week moving average moved from 275,750 (reported last week as 275,750) to 278,500" [Econintersect]. "Claim levels are at 40 year lows (with the normal range around 350,000 weekly initial unemployment claims of levels seen historically during times of economic expansion – see chart below)."
Kansas City Fed Manufacturing Index, May 2016: "The price of oil may be back up but it has yet to pull the Kansas City manufacturing index into the plus column" [Econoday]. "This report, especially in light of this morning's mixed data on durable goods, is a reminder that the factory sector has yet to show much traction this year."
Durable Goods Orders, April 2016: "Indications on the factory sector have been mixed as is April's durable goods report. The headline came in at a stronger-than-expected gain of 3.4 percent with March revised higher to a gain of 1.9 percent" [Econoday]. "A negative in the report is a sizable 0.8 percent decline in core capital goods orders which ominously is the third straight decline for this reading and the fifth out of the last six reports. Year-on-year, orders are noticeably in the negative column at minus 5.0 percent. These readings point squarely to stubborn weakness in business investment and uncertainty in the general business outlook." But: "The headlines say the durable goods new orders improved. The unadjusted three month rolling average improved this month and remains in expansion. Our view of this data is mixed as inventories are still in contraction, and inflation adjusted new orders are in contraction year-over-year" [Econintersect]. Military Keynesianism? "Durable goods orders surged by 3.4% in April, but the bulk of the increase came from the volatile defense and aircraft sectors. Defense bookings had spiked from $9.6 billion to $15 billion in March so naturally I projected a pullback. Instead, the military spending spree continued, as orders were barely off" [Across the Curve]. "Unfortunately, while the broad aggregates were somewhat better in April, the core capital goods orders figure sagged…. in my view, tepid is about as good as we can expect, as businesses are likely to sit on their hands to some degree until the political uncertainty is resolved later this year."
Bloomberg Consumer Comfort Index, week of May 22, 2016: "The consumer comfort index continues to trend lower" [Econoday]. "[N]ot a positive indication for either consumer spending nor consumer confidence in the jobs outlook. Still, not all confidence measures have been weakening especially the closely watched consumer sentiment index which spiked higher in the mid-May reading."
Pending Home Sales Index, April 2016: "News from the housing sector has been improving and very rapidly. First Tuesday's new home sales report which absolutely surged and now a similar surge in the pending home sales index, up 5.1 percent in April for a third straight gain and pointing to greater acceleration for final sales of existing homes" [Econoday].
MBA Mortgage Applications (yesterday): "Not a word from the analysts when they were down 6% last week" [Mosler Economics]. "But when up 5% this week expect lots of mentions…"
GDP: "The GDPNow model forecast for real GDP growth (seasonally adjusted annual rate) in the second quarter of 2016 is 2.9 percent on May 26, up from 2.5 percent on May 17. The forecast for second-quarter real gross private domestic investment growth increased from -0.3 percent to 0.4 percent following this morning's durable manufacturing release from the U.S. Census Bureau" [Across the Curve].
Oil: "Oil prices climbed above $50 a barrel on Thursday for the first time in nearly seven months as a global supply glut that plagued the market for nearly two years showed signs of easing" [Futures].
Shipping: "SGX promised to keep the Baltic Exchange's headquarters in St Mary Axe, City of London, maintaining the existing market benchmark production and governance model, and keeping end-user Baltic data fees and fees for SGX clearing of freight derivatives at current levels for at least five years. Included in the proposal is also a commitment to the multiple clearing house model" [Splash247].
Shipping: "Soybean shippers this year have the unusual pleasure of being courted by the intermodal railroads, which have excess capacity thanks to the energy industry bust, and by trans-Pacific shipping lines that are anxious to fill their westbound containers with any paying freight they can get. If only soybean shippers could find more overseas buyers" [Journal of Commerce]. "Commodities traditionally dominate U.S. containerized exports in terms of volume, but the stars are rarely aligned where these low-value exports enjoy ample transportation capacity, low transport costs, high prices and strong overseas demand. Markets this year are marked by weak overseas demand and low export prices. On the other hand, all of the transportation metrics for overland and ocean shipment are the best they have been in several years."
Shipping: "U.S. railroad traffic fell 8.5 percent to 506,983 carloads and intermodal units for the week ending May 21 compared with the same week a year ago, the Association of American Railroads (AAR) reported yesterday" [Progressive Railroading]. (This report does not back out coal or grain.) Canada is down 12.7%, Mexico is up 7.2% year-on-year.
Political Risk: "The ECB said in the latest edition of its twice-yearly Financial Stability Review that a rise in political risk '[pose[s] a challenge to fiscal and structural reform implementation and, by extension, public debt sustainability'" [Financial Times, "ECB warns of populist risk to financial stability"]. Yes, that is the point. The ECB totally gets it.
Political Risk: "I argued that the possible election of 'Demagogue Donald' dwarfs congressional dysfunction as a threat to [some] American['s] prosperity. Beyond lunatic and incoherent budget and trade policies, Donald Trump would for the first time make political risk of the kind usually discussed in the context of Argentina, China or Russia relevant to the United States" [Larry Summers, WaPo]. "Creeping fascism as an issue dwarfs macroeconomic policy!" And presumably Clinton — and I don't know whether Summers not mentioning her is signal or noisy silence — will be able to defeat Trump, and then flip-flop from "no, we can't" austerity-driven small ball to the massive infrastructural investments that Summers is calling for, and fact sees as "the only way out." How does that work, absent a complete purge of the Democratic nomenklatura?
Political Risk: "Obama: World leaders rightfully 'rattled' by Trump" [AP]. "Questions about the unpredictable Trump have increasingly trailed Obama when he travels overseas, with world leaders incredulously sizing up a leading presidential candidate who speaks of banning Muslim immigration, starting trade wars and spreading nuclear weapons to Japan and South Korea. Obama has said that Trump now comes up in every one of his foreign meetings, with the president offering reassurances that he doesn't believe Trump will be elected." People with wealth beyond their homes and passports may be persuaded by this. I would bet most of those voters have already made their choices. Somehow, I don't think "Trump will upset world leaders" will be dispositive in the heartland.
"On April 25, Delta announced its order for 75 CS100s, the largest order in the history of Bombardier's commercial aircraft business segment" [The Street]. Ending the Airbus/Boeing duopoly.
Today's Fear & Greed Index: 74, Greed (previous close: 71, Greed) [CNN]. One week ago: 52 (Neutral). (0 is Extreme Fear; 100 is Extreme Greed). Last updated May 26 at 11:40am. Mid-70s ceiling?
Our Famously Free Press
"Why Silicon Valley hates Gawker" [Fusion]. Peter Thiel isn't the only squillionaire with reason to hate a Nick Denton publication:
Valleywag was not interested in service journalism. It was not a gadget blog. It didn't care about access. It didn't care about maintaining relationships with publicists. It did not care about flattering people into giving them exclusive profiles. It tore through the often unctuous, incestuous coverage of Silicon Valley and technology like a great white shark in chummed waters.

It was, in other words, dedicated to uncompromising reporting.
The Unsettlement
"Some Electricite de France workers joined strikes at oil refineries, cutting power output, as the government vowed not to back down revising a labor law and businesses warned of economic damage if the protests continued" [Bloomberg].
The Jackpot
"Historian uncovers 'eye watering' scope of Black Death devastation" [Red Orbit]. " By counting and comparing the number and weight of broken pottery pieces from different date levels, the researchers were able to determine how many people were living at a specific location at any given time. What they found was the 'eye-watering' discovery that the population fell by as much as 70 percent in some areas, such as Binham in Norfolk; Cottenham in Cambridgeshire, Shillington in Bedfordshire, and Great Amwell in Hertfordshire."
Class Warfare
"There is a new consensus, summarized in two papers, "The China Syndrome", published in the American Economic Review, and "the China Shock", a new working paper,  by David Autor, David Dorn and Gordon Hanson (ADH). According to their research, the effects of trade with China have been truly catastrophic for the average American worker" [Roger Farmer's Economic Window]. "Sound familiar? This is a case of academic economists catching up with what the median blue-collar worker has known for a long time. The U.S. lost jobs to China and the average American worker was not compensated by the winners. And there were winners." Crime makes you stupid, I guess.
News of the Wired
"1,500 scientists lift the lid on reproducibility" [Nature]. "More than 70% of researchers have tried and failed to reproduce another scientist's experiments, and more than half have failed to reproduce their own experiments."
"Has a Hungarian Physics Lab Found a Fifth Force of Nature?" [Scientific American]. "Nature has surprised us before!"
"Cambodia's health care system struggles to cope with mentally ill patients" [Channel NewsAsia]. "Anxiety, depression, bipolar disorder and schizophrenia are the most common forms of mental illness diagnosed at the clinic. And a number of patients are survivors of the Khmer Rouge regime, whose legacy has left them with deep mental scars." Realpolitik is a lot more real for some than for others.
"How the Internet works: Submarine fibre, brains in jars, and coaxial cables" [Ars Technica]. This is a great explainer and a must-read. I looked for the "brains in jars" part:
You can't visit a landing site or a data centre without noticing the need for power, not only for the racks but for the chillers: the cooling systems that ensure that servers and switches don't overheat. And as the submarine cable landing site has unusual power requirements for its undersea repeaters, it has rather unusual backup systems, too.

Enter one of the two battery rooms and instead of racks of Yuasa UPS support batteries—with a form factor not too far removed from what you'll find in your car—the sight is more like a medical experiment. Huge lead-acid batteries in transparent tanks, looking like alien brains in jars, line the room. Maintenance-free with a life of 50 years, this array of 2V batteries amounts to 1600Ah, delivering a guaranteed four hours of autonomy.
Hmm. Four hours won't seem like much when The Jackpot intensifies.
* * *
Readers, feel free to contact me with (a) links, and even better (b) sources I should curate regularly, and (c) to find out how to send me images of plants. Vegetables are fine! Fungi are deemed to be honorary plants! See the previous Water Cooler (with plant) here. And here's today's plant (Isolato):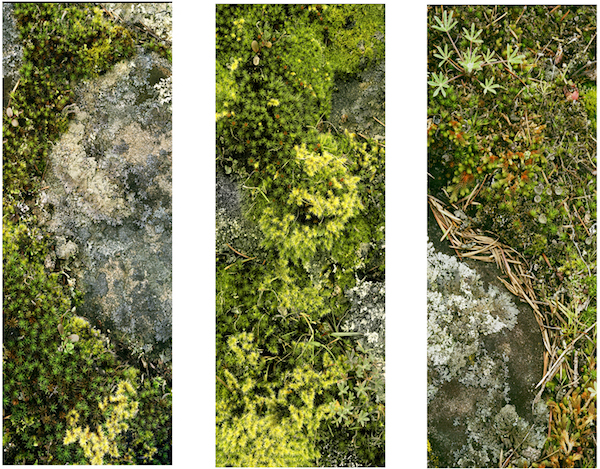 * * *
Readers, Water Cooler will not exist without your regular support. Your tip will be welcome today, and indeed any day. If you enjoy what you're reading, please click the hat!