Police notice alligator foot dangling out of Florida man's car dash, and bust him for killing it Boing Boing
71-million-year-old fossils: Antarctica yields clues to last of the dinosaurs Christian Science Monitor (furzy)
NOAA looks for answers in the mysterious Mariana Trench Christian Science Monitor (furzy)
Canada's Fort McMurray wildfire is so massive, you can see it from space Boing Boing
Mossack Fonseca
Panama Papers affair widens as database goes online BBC (Chuck L)

Guide to Legal Tax Evasion YouTube (Gabriel U)
China?
U.S. Warship Sails Near Chinese-Claimed Island in Challenge to Beijing Wall Street Journal

China's debt: It's worse than you think CNBC

China Continues to Prop Up Its Ailing Factories, Adding to Global Glut Wall Street Journal
Can Europe compete with China in post-Sanction Iran? Will the US Let it? Juan Cole
Brexit?
David Cameron: Brexit could lead to Europe descending into war Telegraph (Li). The officaldom must be very worried about the vote to be resorting to arguments like this.

Big banks wary on UK as Brexit vote looms Financial Times. Quelle surprise!
Grexit?
Greek Debt Talks Enter Familiar Summer Tumult New York Times

Greece will be 'failed state' without debt relief Telegraph. Ahem, how long have we been saying mere continued austerity will reduce Greece to a failed state? It's amazing Greece is still functioning at all, and appears to be due to its strong family structures.
Midnight Reversal Puts Brazil Impeachment Drive Back on Track Bloomberg
The Sinaloa Cartel Has More Planes Than Mexico's Biggest Airline Motherboard
Syraqistan
Big Brother is Watching You Watch
FBI Told Cops to Recreate Evidence From Secret Cell-Phone Trackers Intercept (Wat)

Location Trackers Reveal Where Your E-Junk Really Ends Up Wired (resilc)

Could children one day sue parents for posting baby pics on Facebook? Guardian
Police State Watch
Imperial Collapse Watch
THE BARRETT BROWN REVIEW OF ARTS AND LETTERS AND PRISON Dean Rusk Also Missing, Feared Dead Intercept (resilc). A terrible title for a very good article about Kissinger's record.

How Bad Leadership Destroys Institutions American Conservative
Clinton E-mail Hairball
State Dept.: Clinton IT aide's email archive is lost The Hill (Li). Notice State trying to claim that an RNC court filing was inaccurate. But that was in a press statement while the RNC used language that tracks FOIA responses I have received. So one is left wondering whether the RNC's filing was accurate based on the information it had at the time. And the State Dept. fallback is pretty lame.
2016. All the news ex the Clinton e-mail scandal seems to be about Trump….
Donald Trump, in Switch, Turns to Republican Party for Fund-Raising Help New York Times

Trump names Christie as transition chief Financial Times

Small Business Owners Have a Thing for Donald Trump Helaine Olen, Slate

Is Paul Ryan trying to get booted from GOP convention chair? Christian Science Monitor

Donald Trump Gets Something Right: The US Can Avoid Defaults by Printing Money Benamjim Studebaker (Jeff W)

Bush Wrecked the GOP Long Before Trump Appeared American Conservative. Resilc: "Not Reagan?"

Trump Headstone in Central Park: Mystery Solved New York Times (David L)

Donald Trump Says New London Mayor Could Be Exception to His Ban on Muslims New York Times. Trump is not backing down on the Muslim issue….

13,533,000 Reasons Trump and Sanders Are Doing Well Sic Semper Tyrannis

Who loves Bill Clinton? Barbara Bush does USA Today

Wall Street Money: Barney Frank To Oversee Democratic Platform While Running Big Bank International Business Times (martha r)

What Bernie Sanders is doing to help Hillary Clinton Beverly Mann, Angry Bear. I am posting this only because I am just about certain this is wrong. Mann is almost certainly correct on her opening point, Sanders will help on downticket Democratic party races, but I assume he will help only ideologically aligned Dems, not the remaining Blue Dogs. But if these Congresscritters are to the left of Clinton, they could serve to keep her honest (or more accurately, less dishonest) rather than "help" her. But I am certain she is wrong about her getting an anti-Trump DNC message via Bernie sharing his list with her. First, I am told by someone in the Sanders operation that Sanders will not do that (although there is the risk that his list is hacked or stolen). Second, I have given to Sanders via ActBlue and have gotten no such message. Third, as a blogger, I have gotten DNC propaganda upon occasion, including solicitations, before I gave to Sanders (and I haven't given to anyone save a couple of locals via check since I gave a mere $20 to Obama as a result of seeing Palin's acceptance speech). Every time I unsubscribe. Mann has written often about Clinton and Sanders, so I suspect she got added to the list that way.
The White House is trying to put out an enormous fire surrounding one of its top aides Business Insider
How to read David Samuels' profile of Obama foreign policy aide Ben Rhodes Slate. Resilc: "Now a victim…."
The U.S. president never has to say he's sorry Japan Times
I ran Ralph Nader's campaigns. A political revolution is vital — and much harder than you think Vox (steve h). Notice the assumption: "Of course, most Sanders supporters wouldn't think for a nanosecond of voting for Donald Trump." This also makes the mistake, that I have repeatedly called out, of focusing on Presidential elections. A third party would wield a great deal of power if captured 3-5 Senate seats. It would become the critical bloc on a lot of legislation.
Study Reveals That Giving Poor People Health Insurance Reduces Their Medical Debt New York Magazine. From last month. As in Medicaid expansion helped….but they still have medical debt!
California Braces for Unending Drought New York Times (David L)
U.S. Denies Permit for Coal Terminal in Washington State New York Times
A New Albany High School Bans Amnesty International Atlantic
Gunz
American toddlers have shot 23 people so far this year Boing Boing (resilc)
Lew warns time running out in Puerto Rico Financial Times
Solar Shares Plunge Even More Than Coal Bloomberg
Hedge Funds Faced Choppy Waters in 2015, but Chiefs Cashed In New York Times
Every State Should Own Their Own Depository Institution TruthOut (Judy B)
Banking's New Normal New Yorker
Banks see more pain despite crude's rally Financial Times
Fed Watch: June Fades Away Tim Duy
Helicopters on a Leash Project Syndicate (David L)
Class Warfare
Newspaper chain sending IT jobs overseas Computerworld (Chuck L)

Uber for Tractors – Website Rents Farm Equipment Popular Mechanics

The Collapse of the Middle-Class Job Truthout (resilc)
Antidote du jour (Kittie Wilson via Lawrence R):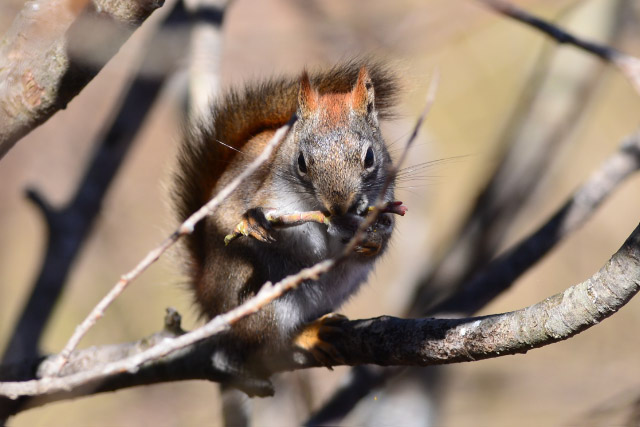 See yesterday's Links and Antidote du Jour here.