Do no harm to life on Mars? Ethical limits of Prime Directive EarthSky (Furzy Mouse).
RBS considers radical overhaul to embattled Williams & Glyn project Telegraph (Richard Smith). Smith comments: "I really like the idea of systems so unintelligible that no-one can work out how to clone them. Especially since those unintelligible systems are the live business critical systems of RBS." It's crapification all the way down…
Goldman Sachs emerges as growing natural gas player FT
Global PE firms find sweet spot in Japan's food sector Reuters
Private equity faces China challenge in key mining assets FT
How Pa. hires money managers for pension funds Philadelphia Inquirer (JS).
Amazon to Expand Private-Label Offerings—From Food to Diapers WSJ
Microsoft director, former Amazon director charged in prostitution sting KIRO (Chuck L).
Google faces record-breaking fine for web search monopoly abuse Telegraph
Facebook Investigating Trending Topics Censorship Controversy Information Week. In the "Government" section; and in fact Facebook (and Twitter) are governing; they're ginormous monopolies maintaining a public space. Are they suited for it?
Big Brother Is Watching You Watch
2016
Reality check: protests grow as gap widens between reality and the 'Africa rising' storyline Mail and Guardian
Brazil's biggest economic problem is confidence: finance minister Reuters
The Feel of Bespoke Suits n+1. Not sure about this one. Something wrong with "why we can have nice things"?
Venezuela crisis: Maduro threatens seizure of closed factories BBC
Class Warfare
America's Most Common Drug Ingredient Could Be Making You Less Empathetic Gizmodo (Re Silc; original).
​'​Sick​ and​ asphyxiating​'​​ – why we live in an age of anxiety Guardian
Times Square 'free hug guy' accused in other attacks WABC
Corporate Inequality Is the Defining Fact of Business Today HBR
The basic income is a dangerous idea that gives the state power to control every penny that citizens spend Independent
Antidote du jour: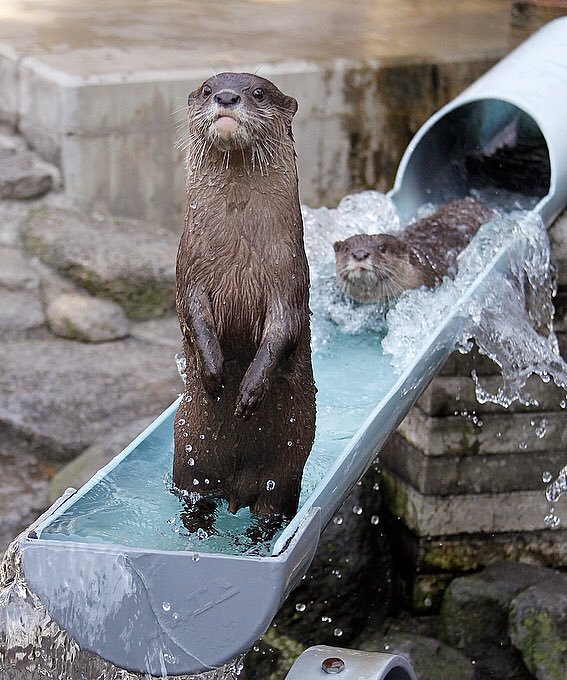 See yesterday's Links and Antidote du Jour here.