Particle physics: a primer to the theory of (almost) everything Cosmos (Furzy Mouse).
In Case You Forgot, Canada's Massive Fort McMurray Fire Is Still Burning Wired (Re Silc).
Fannie, Freddie and the Secrets of a Bailout With No Exit Gretchen Morgenson, NYT
Hedge Funds Bet Against Australia's Big Banks in Record Numbers WSJ
Satan's Credit Card: What The Mark Of The Beast Taught Me About The Future Of Money Buzzfeed
US bank branches stay open despite slump in transactions FT
Fraud in $4 Trillion Trade Finance Turns Banks to Digital Ledger Bloomberg
How Big Pharma Uses Charity Programs to Cover for Drug Price Hikes Bloomberg
Despite June Hike Talk, Treasury Yields Barely Moved MishTalk (Furzy Mouse).
"Uncertainty" Meme Refuses to Die… The Big Picture
China steps up war on banks' bad debt FT
Arms embargo on Vietnam in the balance as Obama visits old foe Reuters
Syraqistan
Baghdad on Lockdown not from fear of ISIL but of poor Protesters Informed Comment (Re Silc).

The DB interview: White House Press Secretary clarifies U.S. involvement in Iraq Duffel Blog
Mossack Fonseca
Greece
Greece passes fresh austerity measures in bid to secure bail-out cash Telegraph

Operation "looting of Greece" reaches final stage the unbalanced evolution of homo sapiens

The IMF and calling Berlin's bluff over Greece Wolfgang Münchau, FT
Primed to fight the government WaPo
2016
Poll: Election 2016 shapes up as a contest of negatives WaPo. The lead buried five paragraphs down: "At this point, the two candidates are in a statistical dead heat among registered voters, with Trump favored by 46 percent and Clinton favored by 44 percent. That represents an 11-point shift toward the presumptive Republican nominee since March."

Trump overtakes Clinton in poll average for first time The Hill. RealClearPolitics poll of polls.

Bernie Sanders: American People See Hillary Clinton as 'Lesser of Two Evils' ABC

Bernie Sanders supporters sue to have California's voter registration extended until election day LA Times

California voter registration soaring as June 7 primary approaches San Jose Mercury News (dcblogger). "The surge in new voters so far hasn't been reflected in state registration reports." Monitor that.

TV Networks Cancel Plans for Exit Polls for Remaining Presidential Primaries Ballot Access News. As of May 6, so not for KY, NJ, or CA. What could go wrong?

Adam Gopnik and Liberal Trump Fantasies David Sessions. The New Yorker keeps putting gifted amateurs on the 2016 beat. If Hendrik Hertzberg is doing this, he's embarrassing himself.

Thomas Frank Thinks Hillary Should Woo the Working Class NYT. The interview mentions microlending, but given Frank on microlending here, I have to think there was material left on the cutting room floor.

Bernie Sanders's Feud With the Democratic Leadership Heats Up NYT. Sanders supporting Canova (and getting rid of payday-lending supporters like Wasserman Schultz will help defeat Trump, too; as would Sanders (for example) campaigning in Colorado for the single payer and anti-fracking ballot initiatives.

Bernie Sanders Says He Supports Debbie Wasserman Schultz's Primary Opponent WSJ. If the Democrat Establishment is smart, they'll play "Off the droshky" with Wasserman Schultz and offer her up as a human sacrifice to unity (and DWS will be rewarded for her loyal service with a cushy job. Naturally). Then again, if Sanders supporters are smart, they'll accept the sacrifice, then say "Yeah, but what have you done for me lately?" so maybe it's best for the Dem Establishment to concede nothing after all.

Democrats turn to Schumer to fix Sanders rift Politico

Harry Reid: Sanders is 'coming back to the Senate' with more power Yahoo News

Hillary must pick Bernie for VP: She may even need him more than he needs her Salon

Clinton Foundation Would Weigh Down a Hillary Presidency Bloomberg

Weakend at Bernie's MoDo, NYT. Fun stuff. "I've talked to several former Clinton and Obama White House aides who don't enjoy checking in with the joyless Clinton campaign in Brooklyn. 'It's the Bataan Death March,' one says." Reviving an old trope.
Top Democrats Ally With Oil and Gas Industry to Fight Colorado Anti-Fracking Ballot Measures The Intercept. While Democrats also oppose Colorado's single payer initiative. Odd.
Blowing the Whistle: Former US Official Reveals Risks Faced by Internal Critics Der Spiegel
How the Pentagon punished NSA whistleblowers Guardian (chinabeach).
Big Brother is Watching You Watch
High School Debaters Bring Surveillance, Encryption Arguments to Capitol Hill The Intercept. Debate is awesome.
Guillotine Watch
'Do you know who I am?': Shark Tank billionaire is accused of throwing a tantrum after he was turned away from hit Broadway show Hamilton with counterfeit tickets Daily Mail
Class Warfare
Smoke & Fumes Center for International Environmental Law (afisher). An excellent trove of documents on "the world's most powerful industry used science, communications, and consumer psychology to shape the public debate over climate change."
Antidote du jour: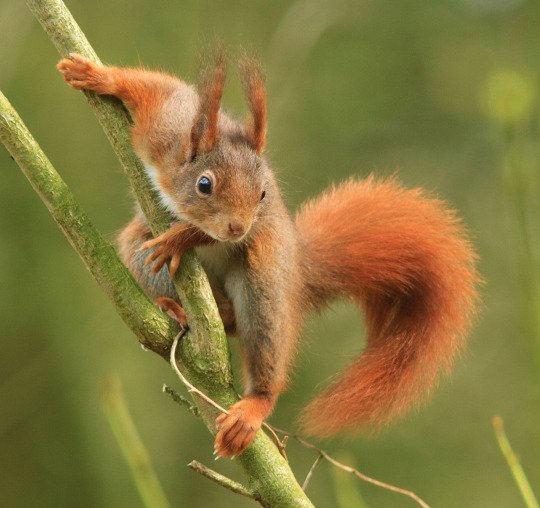 See yesterday's Links and Antidote du Jour here.