Dear patient readers: You are getting a short ration of Links because I am supposed to be sort of on holiday and failing (as in you got an extra post). So please add more in comments.
Great Barrier Reef axed from UN climate change report after Australian government intervention Telegraph. Vlade:
If we don't mention it, it doesn't exist. And if our main export is stuff to get burned in Chinese foundries (which will run out), that happens to help in destruction of the massive tourism generator (which doesn't run out), it doesn't make us look good.

As aside, one thing I will never forget is how I first dove in Coral Sea in 2001 (not GBR itself, outer coral reefs about 100 miles out in the Coral Sea) – the water clarity (from boat you could see sharks on the bottom, down 50 meters) and the biodiversity and quantity of life was huge. I went to Caribbean once, and it just absolutely pales.
Geraldine Largay's Wrong Turn: Death on the Appalachian Trail New York Times. Sad.
Has a Hungarian physics lab found a fifth force of nature? Nature (bl)
The world's worst superbug has made its way to the US Business Insider
Teen cancer death rate causes alarm BBC
Deep Sea Explorers Discover A Sponge The Size Of A Minivan NPR
Neanderthals built mysterious cave structures 175,000 years ago Guardian (Jeff W)
Want to end corruption? Crack down on tax havens. Nicholas Shaxson, Washington Post
G7 warns of Brexit threat to global growth Financial Times
'Mass rape' video on social media shocks Brazil BBC
Syraqistan
Israeli forces Continue Collective Punishment Policy against fishermen, Arrest 10 Fishermen and Confiscate 5 Boats guurst
Outages Hit French Nuke Plants as Workers on Strike Nationally teleSUR (Sid S)
France labour dispute: Wave of strike action nationwide BBC
Clinton E-mail Tar Baby
Ex-State Dept. Advisor Says Clinton's 'Sloppy Communications' May Have Blown Counterterrorism Ops LawNewz (martha r)

Clinton's inexcusable, willful disregard for the rules Washington Post. Martha r: "I'm beginning to wonder if the Dem party has an alternative to Clinton up their sleeve who is not Sanders, and if NV dem convention will turn out to be when the Hillary campaign 'blew it.' I wonder how many of those beholden to the Clintons also hate them. Have the smartest rats begun to leave HSS Clinton?"
2016
UMass Endowment To Divest From Direct Fossil Fuel Holdings Associated Press
IMF economists put 'neoliberalism' under the spotlight Financial Times. Ahem, the research side of the IMF has been way to the left of the program side for years, even before 2010. The pink paper is waking up only now due to a paper whose headline makes it bloomin' obvious?
Neoliberalism: Oversold? IMF (martha r). Nevertheless, the paper has some pokes in the eye, starting with the photo of the Santiago stock exchange, although it is carefully argued. See our post today.
Court Rules Companies Cannot Impose Illegal Arbitration Clauses New York Times
Guillotine Watch
Vinod Khosla wants $30 million for Martins Beach access SFGate

Higher taxes don't scare millionaires into fleeing their homes after all Bloomberg
Class Warfare
The one thing rich parents do for their kids that makes all the difference Washington Post (martha r)

Making The Grades BuzzFeed (Dan K)

Tax Dodgin' Silicon Valley and What It Means to You and Me CityWatch
Antidote du jour (Save the Buffalo Bayou): "Photo of a juvenile yellow-crowned night heron in a seasonal rookery in very old oak trees on Houston's most elegant boulevard in Boulevard Oaks. Taken on May 20, 2016, by Allison Starnes."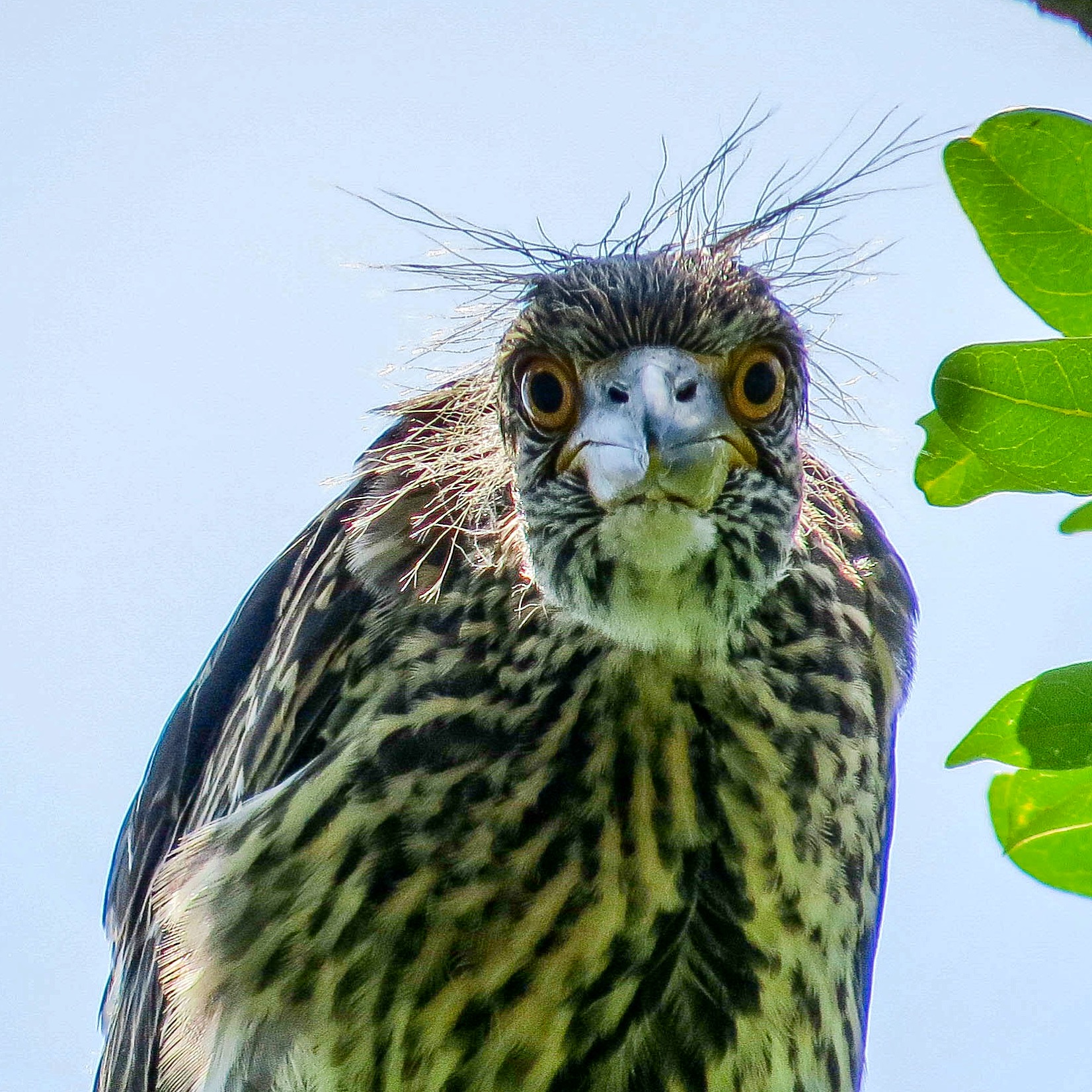 See yesterday's Links and Antidote du Jour here.