Cop Finds Stray Puppy And Won't Leave Her Side Until He Knows She's Safe Yahoo (Pat S)
Swarm of bees follows car for 2 days to rescue queen trapped in back Treehugger (resilc)
Badass Women Sci-Fi Writers Are The Real Heroines We Need Huffington Post (Pat S)
Nature's Answer to Climate Risk Project Syndicate (David L)
Let Them Drown Naomi Klein London Review of Books
Dr Henry Heimlich uses Heimlich manoeuvre for first time at 96 Guardian (Chuck L)
U.S. Cellphone Study Fans Cancer Worries Wall Street Journal
The Rogue Immune Cells That Wreck the Brain MIT Technology Review (David L)
Could Alzheimer's Stem From Infections? It Makes Sense, Experts Say New York Times (David L)
Abe's grim warning about global economy highlights G7 divisions Financial Times
Malaysia's 1MDB Web And The 143-Year-Old Swiss Bank It Ensnared Bloomberg
Operation Condor: Former Argentine junta leader jailed BBC
Still Selling Neoliberal Unicorns: The US Applauds the Coup in Brazil, Calls It Democracy Nation
Brazil: Coup or Fiasco? Immanuel Wallerstein
Ukraine/Russia
Ukraine tries 'you invaded us' debt defence Financial Times
Syraqistan
Israeli Ex-Officers Issue Peace Plan, Condemn Gov't Inaction ABC (Judy B)

US Spec Ops Troops on Front Line in Syria with Leftist Kurdish Insignia: AFP Juan Cole (resilc)

"How Many Villages Do They Have To Massacre Before They Become Bad Guys?" Moon of Alabama (Wat)
Big Brother is Watching You Watch
Facebook and Google Said To Be Leading Facial Recognition Law Change Fortune

How 'big data' analysts are counting on your vote Financial Times (David L)

Less than 10% of Germany's SIGINT Spying Targets Terrorist Marcy Wheeler
Imperial Collapse Watch
The Coming Drone Blowback Foreign Policy in Focus (resilc)
Trade Traitors
US trade rep threatens Colombia's peace process over legal plan to offer cheap leukemia meds Boing Boing (resilc)

Emails Show TPP 'Collusion' Between Big Banks & Obama Administration Common Dreams (Judy B)
Clinton E-mail Tar Baby
2016. Resilc: "North Carolina to Vermont on I-95. 37 BERNIE! bumperstickers. 1 Trump, 1 Hlilary."
Trump Says No Debate After Sanders Says Networks Interested Bloomberg (furzy)

Presidential Candidate Bernie Sanders Tavis Smiley (Kevin C)

Letter Sanders campaign's lawyers sent to DNC today challenging appointment of platform committee cochairs Dannel Malloy and Barney Frank MSNBC (martha r). Lambert: "See especially the para beginning "In a March interview…""

A pay-to-play pick for the Democratic Party platform committee Southern Studies

Clinton scrambles to salvage California Politco. Lambert: Last para has an amazing quote from a Clinton donor."

Hillary Clinton: The Neocon in Democrat's Clothing TruthOut (resilc)

Why the Left will divorce Hillary and the new Democratic Party Fabius Maximus

Mainstream Media Sacrifices Debbie Wasserman Schultz to Appease Sanders Supporters New York Observer (Pat S)

THE CHALLENGES FACING HILLARY CLINTON New Yorker. Lambert: "The conventional wisdom, i.e., reversion to the mean"

Harvard Analyst Accuses Clintons Of Monumental Charity Fraud Your News Wire (martha r)

Green Party's Jill Stein on the Feminist Case Against Hillary Clinton Rolling Stone

Bill Clinton Gets Into 30-Minute Debate With A 24-Year-Old Bernie Fan BuzzFeed. Lambert stresses how astonishing this is. Clinton could not persuade this voter on the merits yet wouldn't give up. One of the best studies I've seen of top salesmen is that they qualify their prospects and don't waste time on ones that are a poor fit for their company's wares. Bill refuses to get that people now see through the Clinton "product" and the part of the population for whom they offer good policies is way way smaller than the inhabitants of their bubble want to believe.

Trump Raised $6 Million in 1st Joint Fundraiser With RNC: WSJ Bloomberg

Clashes at Trump San Diego rally BBC

Trump to Beef Up Media Team as Political Pros Gain Influence Bloomberg (furzy)
Naomi Klein Explains How the Rise of Trump and Sanders Proves She Was Right All Along Vice (resilc)
Women at abortion clinics sent GPS-activated anti-abortion ads Business Insider (furzy)
There's no substitute for a substitute Steve Waldman. On San Francisco housing market.
Fed
Fed Chief Janet Yellen Sees Rate Hike Coming Soon Wall Street Journal. Bye bye Dems in the White House.
The long twilight of the big oil companies Financial Times (David L)
Three US companies are hoarding the most cash Business Insider (furzy)
Equity fund outflows pass $100bn in 2016 Financial Times
Class Warfare
Antidote du jour (furzy):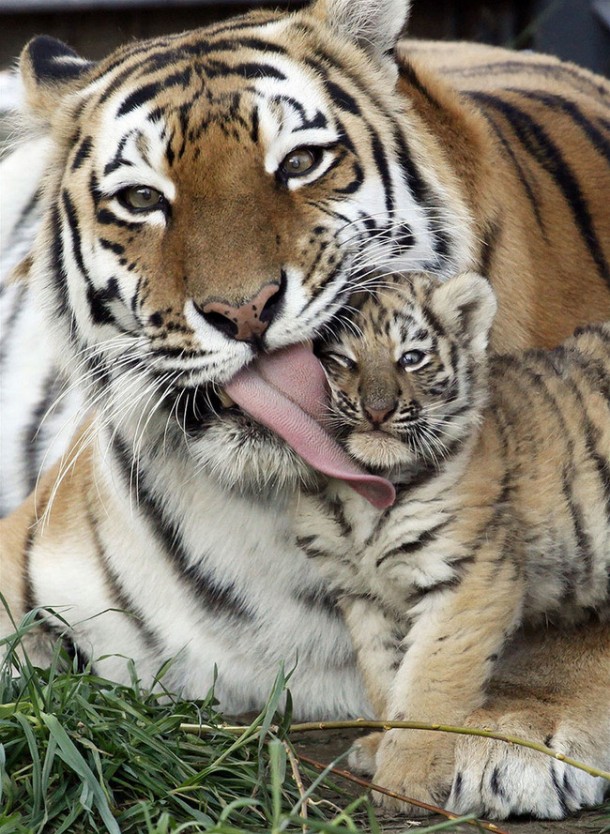 See yesterday's Links and Antidote du Jour here.