Readers, you get an extra ration of links because I'm not doing an original post, this being a low-traffic day.
What animals can swim up your toilet? BBC. News you can use!
Why male fruit flies have such enormous sperm Los Angeles Times
Errant banks perfect the waiting game FT. Libor.
Prosecutors: 1MDB Money Laundering Probe Largest Ever in Singapore WSJ
Malaysia letters deepen mystery over fate of 1MDB cash FT
How four words rewrote Bayer-Monsanto deal script Reuters
Why Is a Hospital Machine Tied to Superbugs Still in Use? Bloomberg
Facebook Wants to Help Sell Every Ad on the Web WSJ. Even if you don't use Facebook. (See also Facebook Settles FTC Charges That It Deceived Consumers By Failing To Keep Privacy Promises FTC, November 29, 2011.)
Organic Farmers Are Not Anti-Science but Genetic Engineers Often Are In These Times
Venezuela government, opposition meet with mediators in Dominican Republic Reuters
Syraqistan
Tony Blair: Corbyn government would be a dangerous experiment Guardian
Margaret Thatcher's legacy: Spilt milk, New Labour, and the Big Bang – she changed everything Independent
French government scrambles to stem fuel shortages as protests continue France24
In Hiroshima Obama Calls for World Without Nukes, Contradicting New $1 Trillion Weapon Upgrade Plan Democracy Now!
A former senior U.S. general again calls for abolishing the nuclear forces he once commanded Center for Public Integrity
The Anti-Imperial Emperor The Baffler
2016
For my friends who think it's important (now) to elect HRC and take back the Senate – a short history lesson Op-Ed News (MR).

How Hillary loses Politico

Pretty as a picnic… table! Hillary Clinton dons bizarre pink gingham outfit for a meeting at Home Of Chicken And Waffles in Oakland Daily Mail

A Dialogue With a 22-Year-Old Donald Trump Supporter The Atlantic

Donald Trump: "There is No Drought" and Other California Water Inanities HuffPo

How swing voters could swing – to Trump McClatchy (Re Silc).

Never mind Trump, GOP uniting under banner: 'Never Hillary' AP (Pat S).

Police Declared Protests Outside Donald Trump's San Diego Rally An Unlawful Assembly, But What Does That Mean? Bustle. Couple of odd things about the Trump protests in San Diego and Albuquerque (and let me caveat that Google News is getting worse and worse, so I may be missing something). First, I'm not seeing any outraged condemnations of "the violence" by the Democrat Establishment. Second, I'm not seeing any reporting about who the protesters actually are, especially the water bottle-throwers. As we know from Occupy, there can be multiple and conflicting players who seek violence. Oh, and the numbers aren't very large. A thousand or so.

Sanders mocks 'tough guy' Trump for changing mind on debate The Hill

The Nickname Campaign Eschaton. Nobody could have predicted the DNC's "Dangerous Donald" would flop. Crime makes you stupid, I guess.

Bernie Sanders's 'Scorched Earth' Strategy Seems to Be Working New York Magazine. Politics ain't beanbag.

It's time to look in the mirror, Bernie: Now, more than ever, Sanders needs to be criticized for his failed political theories Amanda Marcotte, Salon. I'll just leave this here.

Red and Blue Agony Elizabeth Drew, NYRB. And this.

Bernie Sanders' call for ouster of two convention co-chairs rejected USA Today

Sanders Supporters' Emergency Injunction Before California Primary: 5 Fast Facts Heavy

Why Bernie Sanders keeps popping up in California's out-of-the-way places Los Angeles Times

HIV/AIDS activists upset with Sanders after meeting Washington Blade

Be Like Bernie: Sanders Looks To Spread His Political Wealth NPR

Sanders Endorsement Nets Pearson $60K for State Senate Bid Seven Days

If you thought one Bernie Sanders was good, how about 100 of him? Anoa Changa, Guardian
Prosecutions rare under law cited in McAuliffe probe Charlottesvile Daily Progress
Clinton Email Hairball
Big Brother Is Watching You Watch
Evaluating the privacy properties of telephone metadata PNAS
Class Warfare
Impoverished children with access to food stamps become healthier and wealthier adults Microecomic Insights
Here's one really obvious way to boost the US economy Quartz
U.S. Cellphone Study Fans Cancer Worries WSJ. I guess all the kidz with their ears glued to their phones will be excellent fodder for a generation's-worth of longitudinal studies…
Antidote du jour: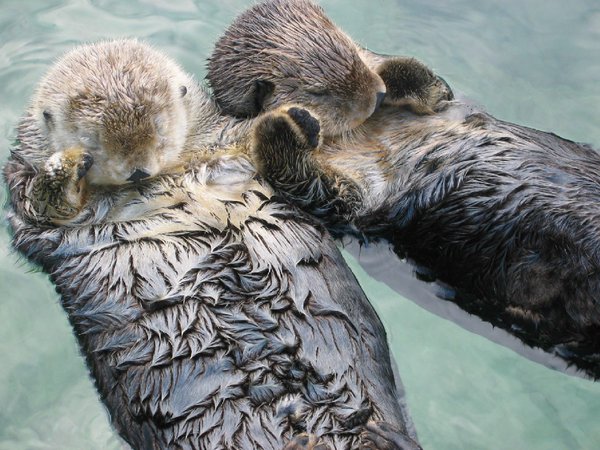 See yesterday's Links and Antidote du Jour here.