Prospect Park Goes to the Goats New York Times
DNA secrets of Ice Age Europe unlocked BBC (martha r)
Scientists build world's tiniest engine Financial Times (David L)
Physicists Abuzz About Possible New Particle as CERN Revs Up NBC (David L)
How to Pick Music for People on LSD, From a Scientist Whose Job That Is Motherboard (resilc). How does one get included in these studies?
Breast cancer: Scientists hail 'very significant' genetic find BBC (furzy)
Quaker Oats Faces Lawsuit Over 100% Natural Claims Fortune (martha r)
Taliban Is Unimpressed With McDonald's Food – Grub Street (resilc)
Mossack Fonseca
Tax Justice Focus – The Corruption Issue Tax Justice Network (Richard Smith)
China?
China Looking To Secure Oil Supplies By Buying Stake In Rosneft OilPrice
Refugee Crisis
Nearly 90,000 unaccompanied minors sought asylum in EU in 2015 Reuters (martha r)

Connecticut governor honored for welcoming Syrian refugees Reuters (EM)
Draghi blames Germany for savings glut Financial Times
NATO mulls fortifying eastern Europe to deter Russia DW
Brexit?
Brexit 'could boost eurozone GDP' Financial Times
UK 'anti semitism' witch hunt Craig Murray (chris g)
Syraqistan
How to Beat ISIS: Blow Up the Money NBC. Bill B: "We have bankers that do this sort of work here in the states."

Saudi Arabia: Foreign Workers Burn Buses After Massive Layoffs Juan Cole (resilc)

Syria Daily: Kerry — "Both Opposition and Regime Have Contributed to Chaos" EA WorldView. Resilc: "But never Obomba and I."
Imperial Collapse Watch
Delegate Freitas Speech Regarding SFC Martland YouTube (Chuck L)

Stage Hands American Interest (Richard Smith). On London Kleptocracy Tours, but implications are clear….

The CIA is tweeting the 2011 bin Laden raid in 'real time' The Verge (resilc)

The War Delusion National Interest (resilc)
on christos ikonomou and the current greek government debt crisis 3AM Magazine (Catherine C)
Trade Traitors
After the leaks today showing just what it really stands for, this could be the end for TTIP Independent
2016
America Has Never Been So Ripe for Tyranny New York Magazine
Republicans Don't Want to Know Costs of U.S. Nuclear Arsenal Intercept (resilc)
Bergdahl defense can access classified information, court rules Reuters (EM)
Horizon 'knowingly' underpaid patient claims, former exec charges in lawsuit NJ.com (martha r)
South Dakota Wrongly Puts Thousands in Nursing Homes, Government Says New York Times
U.S. Supreme Court rejects appeal in shareholder suit against BP Reuters (EM)
Resettling the First American 'Climate Refugees' New York Times
Abortion Clinics In Blue States Are Closing, Too FiveThirtyEight (resilc)
An Ex-Marine Killed Two People in Cold Blood. Should His PTSD Keep Him From Death Row? Mother Jones
State Treasurer Cowell mars her record by joining corporate boards News & Observer
Colorado Supreme Court voids two city voter-approved fracking bans Reuters
Whose Water Is It Anyway? Tehalka (Randy K)
Puerto Rico Defaults on Principal of $422 Million Debt Payment New York Times
Is Anemic Wage Growth Stifling the Economy? Michael Shedlock. EM: "This should provoke quite a lively discussion amongst the commentariat."
Executive pay crackdown by Norway's huge public fund BBC
Class Warfare
Antidote du jour (@planetpics via Richard Smith):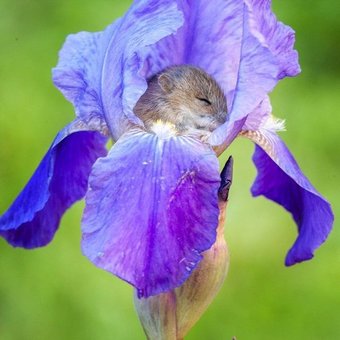 See yesterday's Links and Antidote du Jour here.