By Lambert Strether of Corrente.
TPP/TTIP/TISA
"This week cleared trade advisers from industry groups and businesses could have in hand the legal text detailing how the administration will handle the issue of financial data storage in future trade deals, according to private-sector sources" [Politico]. Maybe Yves would be happy to receive the text over the transom. It would be a nice addition to our trove!
Treasury last month unveiled the outlines of a plan for financial services data as it relates to trade deals, in a bid to ease Congressional passage of the TPP. Lawmakers and financial services firms complained the TPP left financial services out of a rule that would ban governments from requiring companies to store data within their borders. The new language would apply to a separate services trade deal that includes seven TPP countries — Australia, Canada, Chile, Japan, Mexico, New Zealand and Peru. The administration said it would try to address on a bilateral basis the concerns of other TPP countries not involved in the services trade talks [in other words, side deals].
Watch the administration working hard, as the bureaucratic machinery grinds on, and all the players take success for granted. Somebody should ask Clinton what it would take to get her to explicity oppose TPP in the lame duck.
2016
Policy
"Americans Overwhelmingly Prefer This Presidential Candidate's Healthcare Plan, Study Shows" [Motley Fool]. Clickbait headilne; you know the answer. And yet somehow the Democrat Party has managed to select a candidate who disagrees with what most Americans "overwhelmingly prefer." Odd.

"'There Is Beauty In Decay,' Says Head Of Federal Highway Administration While Surveying Nation's Crumbling Roads" [The Onion].
Corruption
"The email issue won't go away because it entails serious issues of racketeering in public office, not just niceties of security procedure. One of the Secretary of State's duties is to approve weapons sales to foreign countries. During her three years at State, Hillary signed off on $165 billion worth of sales by private commercial arms contractors to Clinton Foundation foreign donors. On top of that was an additional $151 billion of separate Pentagon-brokered deals for 16 of the countries that gave to the Clinton Foundation. It also happened that the weapons contractors themselves and companies connected financially to them made substantial donations to the Clinton foundation — and paid whopping speaking fees to Hillary's husband ex-president Bill, during her years at State" [Clusterf*ck Nation]. A paranoid and cynical observer might conclude that Bill made the front-running, and Hillz delivered the goods. "Won't go away" is a little vague, however, spanning anything from campaign scandal to impeachment.
The Voters
"The biggest San Francisco election surprise—by far—was Jane Kim coming within a few percentage points of beating Scott Wiener. Kim's success also has the biggest political implications for San Francisco" [Beyond Chron]. Sanders supported her.
The Trail
"At this point four years ago, Romney trailed Barack Obama by 2.2 percentage points nationally, according to the RealClearPolitics average. Trump is 5.8 points behind Hillary Clinton. The gap has led to predictions of catastrophe in November" [Washington Examiner]. "But remember the lesson of 2012, which has also been the lesson of every other election: The presidency is won by winning states, and therefore the condition of the race in key states tells more about the campaign than any national poll."

The bottom line is that the Clinton-Trump numbers in some critically important states are more in line with the Obama-Romney race than they are with some sort of doomsday blowout suggested by the national poll numbers. And that suggests that after all the noise and drama and weeping and gnashing of teeth, Trump could be headed for a loss that looks, not like a party-ending calamity, but an ordinary Republican defeat. Ted Cruz or Marco Rubio or Jeb Bush might have lost in much the same way.

Republican Establishment hysteria at Trump is matched by Democrat Establishment hysteria at Sanders. In either case, lazy scribes doing access journalism flip through their Rolodexes and file establshment-driven stories. Of course, in this case the Republican and Democratic establishments are co-operating against Trump, but that's just the Iron Law of Institutions for the Republicans, and in any case, there is more that unites Republican and Democrat Establishments than divides them, since they're both neoliberal. Unlike Trump on some policies (war; trade) and Sanders root-and-branch.

And here is a fine example of Republican Establishment hysteria: "Today, Americans can't simply rely on the system to save them from the possibility of a fascist president" [Robert Kagan, WaPo]. You know, Robert Kagan of the Kagan clan that helped create the Iraq War, the hugest foreign policy debacle in American history (which Trump gets right, I might add). Married to — Clinton Secretary of State? It would be irresponsible not to speculate — Victoria Nuland, who tried so hard to set the Black Sea littoral on fire, making a matched pair with the Mediterrean's. And so we get lectures on fascism from the same national security insiders who architected the arguably fascist state we've had since the Patriot Act. Help me.

"Clinton Supporters are Scaremongering about Donald Trump to Silence the Concerns of the Young and the Poor" [Benjamin Studebaker] [surprised, spills coffee]. "I started seeing it a few weeks ago, when Daily Kos told its contributors that after March 15th, they were no longer allowed to robustly criticize Hillary Clinton from the left. As Donald Trump continues to win, win, and win some more, it has only intensified. First they asked Bernie Sanders supporters to unite behind Clinton. Now they're accusing Sanders supporters of being privileged if they resist. And from there, it's just a small step to calling Sanders' people enablers of racism, sexism, or even fascism. If you haven't seen these arguments yet, you will soon. The arguments being peddled are very poorly constructed. They rely on a mix of fear and bias toward the near."

"'The Donald J. Trump Campaign for President, which has set a historic record in the Republican primary having received almost 14 million votes, has today announced that Corey Lewandowski will no longer be working with the campaign,' the campaign spokeswoman, Hope Hicks, said in a statement. 'The campaign is grateful to Corey for his hard work and dedication and we wish him the best in the future'" [New York Times]. Still waiting for Trump's speech on Clinton, which he bumped for his Orlando speech. Pre-occupation with making sure his campaign can do basic blocking and tackling? Lack of will to win? Canny postponement 'til a time when voters will pay attention? (For my money, I think Trump should take a leaf from Sanders' playbook, have one speech, and deliver it over and over again. The speech should have plenty of red meat on Clinton's corruption and warmongering, which has the great merit of being true.)

"Every single 2016 presidential TV ad currently airing in a battleground state is either from Hillary Clinton's campaign or the Democratic outside groups supporting her" [NBC]. "The opposition, by contrast, hasn't spent a dime in these same battlegrounds – whether it's Donald Trump's campaign or Republican-leaning Super PACs." And Trump's doing only a little worse than Romney, who spent a boatload.

UPDATE "And despite Trump's assertion that a deal to get him to drop out would be illegal, Jim Fishman, a professor at Pace Law School in New York, said making Trump a business proposition contingent on his dropping out could pass legal muster. "It's against the law to bribe someone for a vote or certain favors, but if I say to Trump, 'I'm starting a new hedge fund with $300 million committed to it. I'd really like you to join us. Your name will bring in billions. I'll give you a 50 percent interest from the start, and you can cash out the value of your initial interest ($150 million) when you want,' There's no bribe there, and Trump could go away with the $150 million," Fishman wrote in an email" [Politico]. What's Fishman doing? Angling for a no-show job at the Clinton Foundation?

"Sanders collides with black lawmakers" [Politico]. " The Congressional Black Caucus 'vehemently' opposes Sanders' call to abolish superdelegates." No doubt, given that the CBC exemplifies the Black Misleadership Class.

"A Top Democrat Brings a Message of Party Unity to Vermont" [Seven Days]. To an annual dinner, where last year the speaker was DNC Chair Wasserman Schultz. This year: "[P]arty officials invited a DNC vice chair, R.T. Rybak, a former Minneapolis mayor, to speak at this year's dinner. [Rybak] stayed publicly neutral in the Sanders-Clinton conflict. In an interview with Seven Days, Rybak said he's not taking sides. 'I am absolutely, totally committed to two candidates I love,' he said." From the Department of How Stupid Do They Think We Are?

"Bernie Sanders Still Has Some Leverage Over Hillary Clinton" [Ed Kilgore, New York Magazine] Grudging admission. Somebody alert Chait.

Obama runs ad for Patrick Murphy, hence against Alan Grayson [Roll Call]. "Murphy was joined at a weekend news conference in South Florida by New Jersey Sen. Cory Booker and South Carolina Rep. James E. Clyburn to tout his criminal justice overhaul agenda, and both Obama and Vice President Josesph R. Biden, Jr., have made appearances in support of Murphy." The usual suspects!

"How many people work for the 'political organizations industry,' which the US Bureau of Labor Statistics defines as 'political parties, political action committees (PACs), political campaign organizations, and political organizations and clubs that are engaged in promoting the interests of national, state, or local political parties or candidates'?" [Conversable Economist]. Answer: ~20,000 in peak years of the election cycle. "The relatively small size of the number, compared with the amount of attention, surprised me. Although the total number of jobs for people being professional athletes appears to be only about 13,700, and that group generates a lot of attention from the rest of us, too." There are not very many of the Shing.
Clinton Email Hairball
"Attorney General Loretta Lynch said Sunday she doesn't believe the FBI's investigation into Hillary Clinton's private email server has been compromised by President Barack Obama's endorsement of Clinton in the 2016 White House race" [AP].

"The report notes that former Secretary of State Colin Powell used a personal email, and staff of both Secretaries Powell and Condoleezza Rice periodically used personal accounts" [Richard Ben-Veniste, USA Today]. As NC readers know, the rules changed between Powell's time and Clinton's. Ben-Veniste also conflates email accounts (Powell, Rice) with a privatized email system, which is important (1) because if you control a system, you can destroy the data on it, which (2) is exactly what Clinton did with half her mail. Ben-Veniste — hold on to your hats, here, folks — doesn't mention either of those two points. I mean, Colin Powell had a private, unsecured server in the basement of his home? And then threw away half the mail on it when people found that out? Really? A sad performance for a man of Ben-Veniste's huge integritude.
Stats Watch
No interesting stats today. What is this, summer?
UPDATE Employment Situation: "Average hourly pay rose 2.5 percent in May compared with a year ago, even as nationwide hiring slowed. That's below the 3.5 percent that is consistent with healthy economic growth. But it's above the roughly 2 percent that has occurred for most of the seven-year recovery from the Great Recession." [ABC]. The new normal is the best economy ever!
The Bezzle: "In the study "Does Academic Research Destroy Stock Return Predictability?", published in the January 2016 issue of the Journal of Finance, authors R. David McLean and Jeffrey Pontiff re-examined 82 factors published in tier-one academic journals and were only able to replicate the reported results for 72 of them. At least 10 out of 82 factors were artifacts of reporting mistakes in the databases, which have since been corrected [ETF.com]. "They also found that, post-publication, the 'average characteristic's return decays by about 35%.' In addition, they found that "characteristic portfolios that consist more of stocks that are costly to arbitrage decline less post-publication. This is consistent with the idea that arbitrage costs limit arbitrage and protect mispricing."
Housing: "While the idea of 'tiny houses' seems like a new thing, this already happened over 100 years ago although by a force more powerful than the financial market. After the 1906 earthquake and fire people sought shelter in tented communities and city parks. Of course this was not a long-term solution so union carpenters in combination with the San Francisco Relief Corp., San Francisco Parks Commission, and the U.S. Army got busy on building the original earthquake shack. These tiny cottages were built quickly and fast. These places simply provided a roof over the heads of families after the devastation of the quake. Today, they are being sold to future tech hipsters and investors for ridiculous prices. The earthquake shack mania is now here!" [Dr. Housing Bubble].
Shipping: "It is expected to shift about 10% of the Asia-to-U.S. container traffic from West Coast ports to East Coast terminals by 2020, according to a recent report by global business adviser Boston Consulting Group and supply-chain management provider C.H. Robinson Worldwide Inc. So far, 136 ships that wouldn't have fit through the pre-expansion canal have made reservations to follow" [Wall Street Journal, "The Panama Canal Expands"]. "But the expansion isn't a panacea for the shipping industry. And it doesn't guarantee a payoff for all the East Coast ports and other businesses that have poured billions of dollars into expansion and infrastructure along the East Coast in hopes of profiting from the larger vessels and extra cargo."
Shipping: "FedEx Corp. is scaling back its plans for Cuba, a sign that businesses see brighter prospects for tourism than trade in the country's immediate future. The express delivery giant amended its application to the U.S. Transportation Department for Cuba service, the WSJ's Mike Esterl reports, dropping Havana in favor of the smaller resort town of Veradero" [Wall Street Journal].
Shipping: "Oil leaks from Mauritius mutiny ship" [Splash247]. "[T]he national coast guard is being questioned how it failed to notice the ship had entered Mauritius waters before it hit the rocks."
Political Risk: "As I was standing in the seemingly endless line while stuck on hold with a rapidly depleting cellphone battery, I overheard other customers changing plans, with many not finding available flights for two or three days. That's when I realized that this was basically an inventory problem. Airlines have consolidated, resulting in less capacity and greatly reduced seat inventory. Whenever disruptions occur, they lack the inventory to recover quickly" [DC Velocity]. "In much the same way, many suppliers in our industry have trimmed their inventories. How easily can they recover when customer demand spikes suddenly, a port strike depletes supply, or a hurricane limits transport? The airlines have no wiggle room. To gain operational efficiencies, they have sacrificed customer service. What do your customers experience when your own supply chains are disrupted? Do you have flexibility built into your systems?"
Remember that airline flight metaphors are elite metaphors ("headwinds," "turbulence"). So this article provides a handy basis for conversation with your local, friendly 1%-er about the effects on fragile, closely coupled systems from events that are not weather. The conclusion: "The inventory ripple effect even extended to complimentary toiletries. Without luggage, I was grateful for anything the desk attendant could spare. I was given a razor, shaving cream, and a toothbrush—but no toothpaste. That's when I realized that being a refugee of modern air travel is like going camping in a business suit." The Archdruid calls that collapsing in place. Except not.
Political Risk: "Confidence is not a fairy, nor is it an illusion. If businesses refuse to invest because their confidence is low, the outcome will be just as bad for output and employment as a supply-side shock like a hurricane. As I explain in my forthcoming book, Prosperity for All, the right way to prevent another Great Depression, is by active intervention in the asset markets" [Roger Farmer's Economic Window]. Let me translate: "Service the 1%, or the economy gets it!"
The Bezzle: Argues, in essence, that Brexit is priced in [MarketWatch]. "Overvalued markets, however, are high on the list of things about which to worry. 'If I had to come up with one thing that we're not paying attention to that is going to be the big issue and that would be overvalued markets, especially overvalued equity markets,' Hulbert said. '…No one's talking about that. And part of the reason is understandable. Overvaluation doesn't change very quickly. And it's been overvalued for many years, so it's boring.'" I dunno, but I'm not sure I agree. How do you price in a systemic event?
The Bezzle: "Courts are Taking a Moral Stand Against Porn Trolls' "Legal Shakedown" Tactics" [The Fashion Law]. Hilarious! And note that the decision turned on a fake signature…. Like robosigning, eh?
Honey for the Bears (?): "Real Time Economics talked with Stanford University economist Robert Hall, the [NBER Business Cycle Dating Committee's] longtime chairman, about the process for calling a recession, how to weigh mixed signals in economic data and the current state of the U.S. economy. Here are excerpts. [Wall Street Journal, "An Arbiter of Recessions Sees 'Clouds on the Horizon' for the U.S. Economy"]. ""So far as I know, no reputable observer has said, 'Oh, I can see that a recession has started.' You're hearing a lot of clouds-on-the-horizon kind of talk, and that often precedes a recession. But we're still in that stage and the committee would not find much to talk about other than to say, well yes, as usual, there's some clouds on the horizon." So the WSJ left "as usual" out of their headline…
The Fed: "Fed officials try to understand why they cannot keep raising rates" [The Economist], "Monetary policy, as the central bank constantly insists, is highly accommodative. And yet the economy is behaving like it is coasting along the gentlest of downward slopes."
Today's Fear & Greed Index: 67, Greed (previous close: 53, Neutral) [CNN]. One week ago: 55 (Greed). (0 is Extreme Fear; 100 is Extreme Greed). Last updated Jun 20 at 12:25pm. Huge swing to greed, as remain polling converts Mr. Market's hysterical misery to ordinary unhappiness.
The Unsettlement
"Indian curry was already popular in England in the 19th century. In fact, spices had been present in English cookery since the time of the Crusades in the late 11th century" [Londonist]. History has a lot of "breaking points." Musical interlude:
"Brexit is a fake revolt – working-class culture is being hijacked to help the elite" [Paul Mason, Guardian]. Hijacking a culture seems like a category error to me. It's also, oddly from Mason, an airline flight metaphor.
"Damning Report Claims Mexican Federal Police Participated In Disappearance Of 43 Students" [HuffPo]. And "Six dead, more than 100 injured in Mexico protest" [Agence France Presse].
"Just weeks before it stages the 2016 Olympic Games, the state government of Rio de Janeiro has declared a "state of public calamity in financial administration" and warned that the situation is so dire it impedes the locale's ability to meet Games commitments" [WaPo].
"Missing Booksellers" (complete coverage) [Hong Kong Free Press].
Guillotine Watch
"Negative Rates Are the Tools of Our Elderly Oppressors" [Bloomberg]. Not the "elderly oppressors" — the 75-year-old grandmothers living on $17K a year, alone except for their cats, who get the Fancy Feast while they themselves get plain tuna — but the stenographer, who paints central bankers as impotent in the face of "the decline in the neutral real interest rate and the associated decline in risk-adjusted expected rates of return," as Willem Buiter paints it. "Real." "Neutral." I can't believe it's not Buiter.
"Larry Page, the founder of Google and head of Alphabet, adheres faithfully to the notion that software, or "the algorithm," is much more efficient and effective and pure than any human system could ever be. The sooner we digitize the entire world and let software run it all, the sooner everything will be made better" [ReCode]. "He's not alone; Facebook's Mark Zuckerberg, Tesla's Elon Musk and Amazon's Jeff Bezos all submit to a similar logic, to varying degrees." Ka-ching.
"When Michael Young, a British sociologist, coined the term meritocracy in 1958, it was in a dystopian satire. At the time, the world he imagined, in which intelligence fully determined who thrived and who languished, was understood to be predatory, pathological, far-fetched" [The Atlantic]. "Today, however, we've almost finished installing such a system, and we have embraced the idea of a meritocracy with few reservations, even treating it as virtuous. That can't be right. Smart people should feel entitled to make the most of their gift. But they should not be permitted to reshape society so as to instate giftedness as a universal yardstick of human worth."
Class Warfare
"Feminism's Class Divide" [Catapult]. Good read:
"In Fall 2003, I moved to New York City for the start of my first year of law school. My classmates were beyond survival: They had glossy tans, doctor-and-lawyer parents, and dreams of changing the world. I'd been poor in Milwaukee and working class before that… [T]he women were well aware but not worried about the sort of domestic violence and birth control access issues women faced in Milwaukee, and entirely, given their upper class backgrounds and our projected post-graduation corporate futures, unconcerned with low pay. Their main goal was to change the way we women spoke about each other."
The glass ceiling, but not the piso mojado…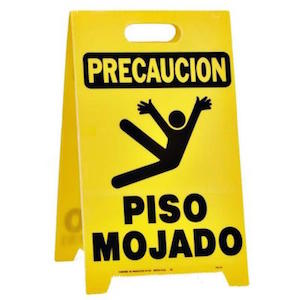 "New Angles on Inequality in Life Expectancy" [Conversable Economist, Econintersect]. Reviews the Currie and Schwandt study, which looks rather a lot like a riposte to Case-Deaton. Quoting from that study:
It sometimes seems as if the research literature on mortality is compelled in some way to emphasize a negative message, either about a group that is doing less well or about some aspect of inequality that is rising. … We believe that a balanced approach to the mortality evidence, which recognizes real progress as well as areas in need of improvement, is more likely to result in sensible policymaking. After all, emphasizing the negative could send the message that "nothing works," especially in the face of seemingly relentless increases in income inequality.
So, a work of scholarship recommends a tendentious approach? Seems odd.
"It's a troublesome story playing out across America in the 10 years since the housing bubble peaked and then burst in a ruinous crash: As real estate has climbed back, homeowners are thriving while renters are struggling" [AP]. "Seattle Times]. Because markets.
"[Miami-based physicist Neil Johnson] says the paper's [original] key point is that it would be more effective for agencies combating ISIS to shift their focus from millions of individual followers worldwide to these self-organizing groups, 'of which there will typically be only a few hundred.' Breaking up [nice euphemism!] such clusters of hardcore followers while they are relatively small, he says, can prevent the development of larger, potentially more dangerous ones. (Johnson says the groups his team studied, which the paper refers to as aggregates, averaged around 500 followers.) Johnson leads an interdisciplinary team at the University of Miami that studies complexity in real-world systems" [Scientific American]. Of course, the technology will have far broader application than ISIS. David Brock, for example, might find it useful.
News of the Wired
"The Fathers of the Internet Revolution Urge Today's Software Engineers to Reinvent the Web" [IEEE]. "[P]ioneers of the Internet and the World Wide Web joined together to call for a new kind of Web—a decentralized Web. It was a call for change, a call for action, and a call to develop technology that would 'lock the Web open.'"
But even the basic things people want to do aren't possible, because instead of being a true, interconnected web, it has become a collection of silos. "People have their friends on Facebook and some photos on Flickr and their colleagues on LinkedIn. All they want to do is share the photos with the colleagues and the friends—and they can't. Which is really stupid. You either have to tell Flickr about your Facebook friends, or move your photos to Facebook and LinkedIn separately, or build and run a third application to build a bridge between the two."
Well, yeah. Because silos enable the extraction of monopoly rents, and you gotta pay for that tiny house in San Francisco….
"When everything else fails, amateur radio will still be there—and thriving" [Ars Technica].
Radio amateurs get a sweet deal, with effectively free access to many gigahertz of the same radio spectrum that companies pay billions for. They've earned it. Throughout the history of electronics, they've been at the borders of the possible, trying out ideas that commerce or government deem impossible or pointless—and making them work.
Sounds like an ideal medium for the decentralized Web. Eh?
UPDATE That's a little cryptic. Techies and ham radio readers, if any, what I would like to know: Does amateur radio permit data interchange such that a 1995-style HTML web page could be transmitted and displayed in more or less real time? (No images, no video, no JavaScript, just stripped down HTML the way it used to be).
"A Brief, Incomplete, and Mostly Wrong History of Programming Languages" [One Div Zero]. Some of the details are wrong…
* * *
Readers, feel free to contact me with (a) links, and even better (b) sources I should curate regularly, and (c) to find out how to send me images of plants. Vegetables are fine! Fungi are deemed to be honorary plants! See the previous Water Cooler (with plant) here. And here's today's plant (AW):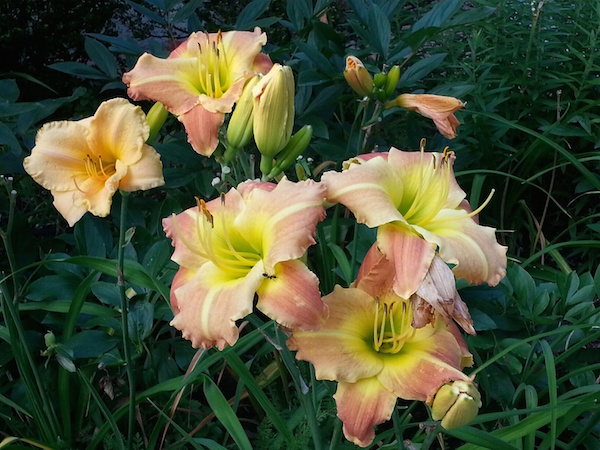 Adding, thank you readers for last week's rapid and successful Water Cooler Mini-Fundraiser. I'm still writing thank you notes!
* * *
Readers, if you enjoyed what you read today, please use the dropdown to choose your contribution, and then click the hat! Your tip will be welcome today, and indeed any day. Water Cooler will not exist without your regular support.