By Lambert Strether of Corrente.
Readers, I'll add to this as the evening progresses, but here are some election topics for conversation starters. Voting readers, I'm interested in your experiences at the polls, no matter your state, or whether your experience is good or bad.
I should say that I have no sense of the electorate at all. The body language of both campaigns is opaque to me, no internal polls have leaked, and the press is impossibly tendentious, except possibly for anecdote. Also, the networks decided to do no exit polling, oddly, or not, although there is an (unattested) independent effort. So if you, readers, have any vetted (albeit unorthodox) tracking sources, please add them in comments.
The Evening's Primaries
From Vox, reduced to a table. Hoping I got the time-zone arithmetic right!
| | | | |
| --- | --- | --- | --- |
| State | Closing Time | Delegates | Type |
| California | 11PM EST/8PM PST | 475 | Primary |
| Montana | 10PM EST/8PM MST | 21 | Primary |
| New Jersey | 8PM EST | 126 | Primary |
| New Mexico | 9PM EST/7PM MST | 34 | Primary |
| North Dakota | 9PM EST/7PM MST (start) | 18 | Caucus |
| South Dakota | 9PM EST/7PM MST | 20 | Primary |
There will be many champagne corks popping in HillaryLand whenever she can be said to have truly "clinched" in the pledged + superdelegate count. This is premature triumphalism, albeit carefully engineered, since Clinton can't truly be said to have clinched until the superdelegates actually vote, for the same reason, on the Democrat side of the aisle, that Trump can't truly be said to have clinched, given that Mark Kirk of Illinois has taken back his endorsement.
Here's one live blog: NBC. Another: TruthDigest. A third: The Wall Street Journal. A fourth: The Guardian.
AP Election Fixing Followup
Skepticism — let me be honest, and call it blistering outrage — in regard to AP's "scoop" on Clinton "clinching" the Democrat nomination focuses on two issues: The timing, and the anonymous sourcing.
On the timing: To repeat, there's no story here. "The party decides" is a well-known axiom, and that the party in the form of the Democrat nomenklatura overwhelmingly favors Clinton simply isn't news. The only news here is the dateline of the story: Election Eve. Why not "round up" the delegates before, or after, an election? A question that answers itself, when asked.
A staff member from Congress just sent me this.

Yesterday Alan Fram from @AP was "rounding up superdelegates" pic.twitter.com/rofinV550a

— Shaun King (@ShaunKing) June 7, 2016
On the sourcing: The superdelegates "rounded up" are not named. This is a violation of AP's Style Guide:
.@AP breaks its own @APStylebook rules, declares Clinton victory with unexplained anonymous superdelegate sources. pic.twitter.com/tfEbQkm5ju

— Travis Mannon (@TravisMannon) June 7, 2016
So what's the point of a professional news-gathering organization having a Style Guide if they don't adhere to it? (And how many other instances of AP election coverage didn't adhere to it?
Here's AP's pushback on Twitter:
How did AP conclude Clinton had enough delegates and superdelegates? We counted. @AP https://t.co/nQIGxcGQFy

— Kathleen Carroll (@kathleenatap) June 7, 2016
The ranks of the tone police are far too full for me to consider joining, but I'm not alone in regarding Carroll's "we counted" as unhelpful.
Voter Suppression and Election Fraud
Greg Palast, who's been covering this beat for years:
There are a mind-blowing 4.2 million voters in California registered NPP – and they share a love for sunshine and Bernie Sanders. According to the reliable Golden State poll, among NPP voters, Sen. Sanders whoops Sec. Hillary Clinton by a stunning 40 percentage points.

On the other team, registered Democrats prefer Clinton by a YUGE 30 points. NPP's can vote in the Democratic primary, so, the California primary comes down to a fight between D's and NPP's.

And there's the rub. In some counties like Los Angeles, it's not easy for an NPP to claim their right vote in the Democratic primary – and in other counties, nearly impossible.

Example: In Santa Rosa County, if you don't say the magic words, "I want a Democratic crossover ballot," you are automatically given a ballot without the presidential race. And ready for this, if an NPP voter asks the poll worker, "How do I get to vote in the Democratic party primary, they are instructed to say that, "NPP voters can't get Democratic ballots." They are ordered not to breathe a word that the voter can get a "crossover" ballot that includes the presidential race.

I'm not kidding. This is from the official Election Officer Training Manual page 49:

"A No Party Preference voter will need to request a crossover ballot from the Roster Index Officer. (Do not offer them a crossover ballot if they do not ask)."

They're not kidding. Poll worker Jeff Lewis filed a description of the training in an official declaration to a federal court:

Someone raised their hand and asked a follow-up question: 'So, what if someone gets a nonpartisan ballot, notices it doesn't have the presidential candidates on it, and asks you where they are?' The answer poll workers are instructed to give: 'Sorry, NPP ballots don't have presidential candidates on them.' That's correct: even when people ask questions of that nature, obviously intending to vote with a party.

This affidavit, and several even more horrifying, come from Election Justice USA, a non-partisan watchdog, hoping to get injunctions to stop this nonsense. Hear my talk with the group's spokesman, Paul Thomas, on a special edition of the The Best Democracy Money Can Buy: Elections Crime Bulletin, which I host with Dennis Bernstein on the Pacifica Radio Network. –– Subscribe to this weekly podcast and download my Election Guide Comic Steal Back Your Vote for FREE. Let me throw in another complication. Nearly half of Californians vote by mail, ballots sent to your home automatically. Most NPP voters don't realize that, to vote in the Democratic primary today, they must bring in their NPP ballot with the envelope, and say these magic words: "I want to surrender my ballot in return for a Democratic 'crossover' ballot."

Got that memorized? Because if you don't, if you say the wrong syllables, in some counties, you will be denied a Democratic presidential ballot.
Obviously something for the Sanders forces to set right at the convention. #Messy
On the bright side, it seems that Los Angeles election officials are responsive to tweets.
* * *
Each section is divided by a graphic. Oldest section is first. Sections, however, have newest snippet first.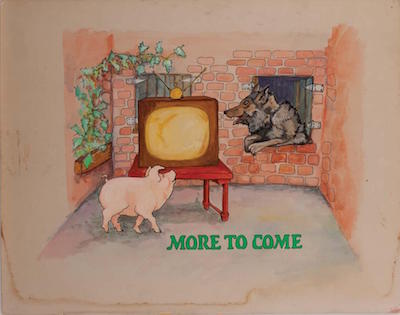 9:00PM Looking for early tea leaves to read in California? Watch turnout: Sanders says heavy traffic would bode well for him, especially among young voters. And watch how the two candidates fare in areas that are predominantly Hispanic and African American, two groups that have given Clinton a lot of love in past primaries. A sign of potential trouble for #feelthebern: There's been no sign of a surge in young voters in early vote-by-mail returns, despite a jump in registration of young people [AP. Sorry].
8:51PM
No exit polls tonight. Expect slower projections unless margins are huge.

— Lee Miringoff (@LeeMiringoff) June 8, 2016
8:44PM Clinton campaign switches from campaign posters to flags: "The flags are a notable change from the blue campaign signs that have so far decorated her rallies, a symbol of a transition between the contest winding down and the one looming ahead" [Guardian].
8:28PM Polls are closed in New Jersey and NBC News projects both the Dem and GOP races are too early to call [NBC].
8:24PM "In her speech tonight, Mrs. Clinton plans to assert that she is the party's presumptive nominee and will address the historic nature of becoming the first female nominee of a major party. She will also contrast her efforts to 'break down barriers' with those of Mr. Trump, according to a campaign official, and plans to congratulate Mr. Sanders and his backers, as she aims to win them over to her campaign" [Wall Street Journal].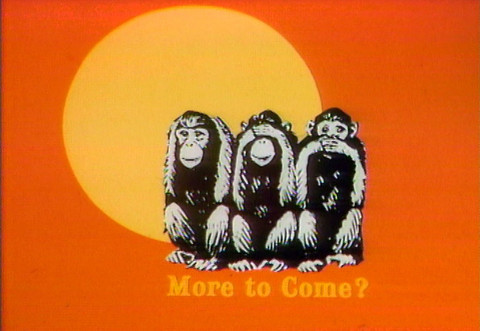 10:03PM The Clinton camp has just sent a fundraising email announcing "together we secured the Democratic nomination," Reuters reports" [Guardian]. Even I am amazed at the effrontery. What are the delegates and superdelegates? Chopped liver?
9:55PM Sanders projected to win North Dakota [Guardian]. Clinton leads New Mexico, up seven points with 22% reporting. She also appears out front in South Dakota.
9:47PM, Brooklyn Navy Yard: Crowd briefly chanting "Sanders quit!"
9:33PM Live feed of Clinton speech at Brooklyn Navy Yard [Guardian].
9:28PM
Tonight, we can say with pride that, in America, there is no barrier too great and no ceiling too high to break. pic.twitter.com/7vbGPJe543

— Hillary Clinton (@HillaryClinton) June 8, 2016
9:11PM Clinton projected to win New Jersey [Guardian]. Champagne flowing through the gutters of Brooklyn…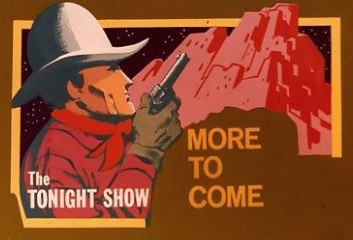 10:25PM Speech starts. "Tonight's victory…" "Seneca Falls…" "Getting unaccountable money out of politics" "Unity is better than division, empowerment is better than resent, bridges are better than walls." "Donald Trump tempermentally unfit to be President." This is a laundry list interspersed with anti-Trump zingers. "This election is different. It really is about who we are as a nation." "We are better than this." "My mother taught me never to back down from a bully." "On the day my mother was born, Congress was finally passing the Nineteenth Amendment." [Browser crash; speech ends]. Correcting: My browser problems were so bad that I could have missed this on Sanders:
I want to congratulate Senator Sanders for the extraordinary campaign he has run. He has spent his long career in public service fighting for progressive causes… and let there be no mistake. Senator Sanders, his campaign and the vigorous debate that we had… have been very good for the Democratic party and for America."
Did others hear this? (Just to make sure the Guardian wans't quoting a transcript?) Thanks!
Adding: One thing I've already admired about Clinton is her persistence and resilience, which she's certainly demonstrated in this campaign. And I can see why some supporters might feel "it's time." But I'm not sure, as a speech, this was any better than her opening speech on Roosevelt Island, except perhaps in its brevity.
10:20PM "Obama is still holding off an endorsement out of 'respect' for voters casting ballots Tuesday but could finally make public comment within hours – with attention focusing on his first 'Tonight Show with Jimmy Fallon' appearance Thursday" [Daily Mail].
10:18PM Star Spangled banner just concluded; presumably Clinton will start shortly, Live feed of Clinton speech at Brooklyn Navy Yard [Guardian]. Feed going in and out. Flags waving, she's shaking hands, now at the podium.
10:07PM "'I'm sure she's going to talk to Bernie soon and begin the process of bringing the two campaigns together to honor what he's achieved but also to be able to appeal to his voters," John Podesta said on MSNBC Tuesday night." [The Hill]. "But also." Shouldn't that be "and also"?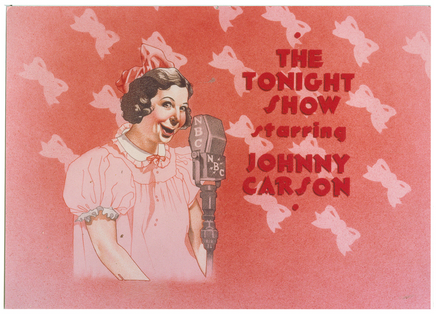 2:35AM Readers, I have to turn in. I was monitoring Google News for word on Sanders' speech this evening (or rather morning) from some major media outlet, and — hold onto your hats, here, folks — Google never showed anything. I finally filtered the "news" [clears throat] on "Past Hour," and this showed up from Bustle. The full transcript, "The Transcript Of Bernie Sanders' California Speech Is A Rousing & Defiant Call To Action", has this:
But we understand that our mission is more than just defeating Trump, it is transforming our country. The vast majority of the American people know that it is not acceptable that the top tenth of 1 percent owns as much wealth as the bottom 90 percent; we're going to change that. And when millions of Americans are working longer hours for lower wages, we will not allow 57 percent of all new income to go to the top 1 percent. And we will end a corrupt campaign finance system.

Democracy is not about billionaires buying elections. And we will end a broken criminal justice system. And we will break up the major banks on Wall Street. And we will join the rest of the industrialized world and guarantee health care to all people as a right. And we will bring about real immigration reform and a path toward citizenship. And we will tell the billionaire class and corporate America that they will start paying their fair share of taxes. And what we understand, and what every one of us has always understood, is that real change never occurs from the top on down, always from the bottom on up.

That is the history of America, whether it is the creation of the trade union movement, the civil rights movement, the women's movement, the gay movement. And that is what OUR movement is about.

But you all know it is more than Bernie. It is all of us together. It is what this movement is about. Is millions of people from coast to coast standing up and looking around them and knowing that we can do much, much better as a nation. That whether Wall Street likes it, whether corporate America likes it, whether wealthy campaign contributors like it, whether the corporate media likes it, we, together, together we know what our job is. And that is to bring the American people together to create a government that works for us, not the 1 percent.

Next Tuesday, we continue the fight in the last primary in Washington, D.C. We are going, we are going, we are going to fight hard, we are going to fight hard to win the primary in Washington, D.C. And then we take our fight for social, economic, racial, and environmental justice to Philadelphia, Pennsylvania!
So I'd love to be a fly on the wall when Sanders meets with Obama.
Adding, since I had verbiage I could search on, I also found quotes from the speech in The Hill and The Telegraph but the full transcript was nowhere, certainly not from AP [clears throat]. Of course, real reporters need their beauty rest. No doubt they'll publish the transcript tomorrow.
2:24AM 37.9% counted: Clinton, 59.6%; Sanders 39.4%7.
2:12AM 36.7% counted: Clinton, 60.0%; Sanders 39.0%.
1:46AM Live results: 33.0% counted, Clinton 60.4%; Sanders 38.5%.
1:08AM Live results: 20% counted, Clinton 61.7%; Sanders 37.2% [Los Angeles Times]. Sanders doing well in rural North, East. Polls had shown the race tightening: Clinton is at 47.7 percent to Sanders' 45.7 percent [WHNT]. If, at the end of the night, this discrepancy holds, it will be unfortunate that there were no exit polls to explain.
1:07AM "A small group of voters in downtown Los Angeles had to wait an hour to vote after polls closed Tuesday when their polling station ran out of Democratic ballots" [Los Angeles Times]. More Democrat voter suppression.
12:21AM Obama statement: "In addition, at Senator Sanders' request, the President and Senator Sanders will meet at the White House on Thursday to continue their conversation about the significant issues at stake in this election that matter most to America's working families. The President looks forward to continuing the conversation with Senator Sanders about how to build on the extraordinary work he has done to engage millions of Democratic voters, and to build on that enthusiasm in the weeks and months ahead." [Guardian].
11:02PM And now waiting for California…