Relationship advice from a gender-bending fish that mates for life Science Daily
Plague of Bats Holds Australian Town Hostage with Aerial Sh*t Blitz Vice
How low will yields go: big questions for markets this week FT
Fed Decision Makers Wrestle With So-called Natural Rate WSJ
Walgreen Terminates Partnership With Blood-Testing Firm Theranos WSJ. Pop!
Ethereum Developer Explores the Dark Side of Bitcoin-Inspired Technology IEEE Spectrum (JSC). Code is law…
Goldman Sachs set for revealing Libya trial FT
The Trans-Pacific Partnership Will Hurt Farmers and Make Seed Companies Richer The Nation
Comcast-Funded Website Plugs Comcast-Owned TV Show Promoting Comcast-Backed Trade Pact FAIR
Brexit?
Big Brother Is Watching You Watch
Exclusive: Edward Snowden leaks reveal secret Scottish spy system CommonSpace
Syraqistan
Saudi Arabia's Weapons Imports Lead Surge in Global Arms Sales Bloomberg
The Next Balkan Wars The New Statesman
Brazil's scientists start street protests against ministry merger Nature
As an England fan who speaks on behalf of all England & the English, I'd like to apologise for the senseless violence in France Hayder al-Khoei
Orlando Mass Shooting
2016
Is the Election 'Rigged'? Emily Bazelon, NYT. This has been a discouraging day, so I thought I'd pick up a paper version of the Sunday Times and read it to relax. Fat chance. To flipee through the paper version of the Times is to see that the Grey Lady is just as anti-Trump/pro-Clinton now as it was pro-Iraq War, back in the day. Of course, that a warmongering Times was deeply implicated in promoting the greatest foreign policy debacle in United States history in 2002-2003 doesn't mean they're wrong in their Hillmongering today. It does mean that their ratio of advocacy to accuracy is perhaps higher than it might be, given the institutional protection we give our famously free press. For example, Bazelon writes:

Dre's scalding reproof — "The system is rigged" — has long been a refrain of African-­Americans; this campaign season, it's also the mantra of Bernie Sanders and Donald J. Trump, yin-and-yang candidates with restive and largely [lazy!] white voting bases. Bellowing the charge from lecterns in their New York accents, Trump and Sanders play up their outsider status and channel their supporters' unease. "Millions of Americans are giving up on the political process," Sanders said at a Democratic debate in February, "because they understand the economy is rigged. They are working longer hours for low wages." Trump, with his ear for populist rhetoric, spoke in a similar key. "If you think about it," he said at a campaign event in April, "the economy is rigged, the banking system is rigged, there's a lot of things that are rigged in this world of ours, and that's why a lot of you haven't had an effective wage increase in 20 years."

It's a vaguely anti-­authoritarian sentiment that Trump and Sanders have effectively turned against the Republican and Democratic parties. Both men invite the angry conclusion that they're being disadvantaged by the same establishment forces they blame for dooming their constituents.

I don't know whether the bien pensant Bazelon, in deploying the trope that Sanders and Trump are equivalent, was lazy in her research as well as her writing, or whether she's simply economical with the truth. What I do know: Sanders was been quite clear "who" "is at fault": The "billionaire class." How is it that Bazelon, from her well-padded perch at the Times, can't say this? Or see it?

Stop-Trump Groups Fail to Get Traction WSJ

Romney loyalists' divisions over Trump spill out into the open at Utah summit WaPo

Recalling what he told Romney loyalists, Scaramucci said: "Your father just got slayed by your uncle, whom you don't really like, and your uncle is now in charge. You've got the White Walkers descending from the north and they're coming to hunt you and all the living. What do you do? Do you fight with your uncle or band together and fight the White Walkers?"

Veteran fundraisers acknowledge that the Trump and RNC team has a dwindling amount of time to organize the kind of lavish events that are usually held to solicit six-figure checks, but the team is optimistic. Supporters think that Trump will attract a new cadre of wealthy figures he knows through his real estate developments who had never before given to the party.

Dole on Trump support: 'I can't vote for George Washington' Politico

Trump tries to expand electoral map by going for Pa. Washington Examiner

Trump Is Looking for a Way Out RealClearPolitics. Persuasive on grounds of self-sabotage, but isn't that also what Clinton's email server is about? Hubris, then nemesis?

Don't listen to GOP leaders. The economy's not so bad. WaPo

Sanders and Clinton to meet to discuss Democratic platform Los Angeles Times. Medicare for All is off the table already, of course.

Bernie Has Every Right To Raise Hell at the Democratic Convention In These Times

NY Times, again, denounces the Sanders progressive movement. Its time to denounce them back. Bugei Nyaosi, Medium

Yet another tragic case of Hillary Clinton's campaign "getting it wrong" when it comes to young women. Medium

Clinton Frames First General Election Ad as 'Choice About Who We Are as a Nation' ABC

Attorney general sidesteps Clinton veep question McClatchy (Re Silc). Loretta Lynch.

US election is war of demographics FT

Why Political Parties Never Die Politico
When Advertising is Action: Clarence Thomas Channels Hannah Arendt and Friedrich von Hayek Corey Robin
Class Warfare
There will never be another Muhammad Ali. Athletes today are too rich to take political risks Los Angeles Times

Beyond the Whack-a-Mole Left Jacobin

An End of Power? The Weakening of the Transnational Ruling Class Truthout (Re Silc).
United States of Paranoia: They See Gangs of Stalkers NYT
Econ theory as signaling? Bloomberg
Whichcraft TLS
Climate Signals and "Demystifying Climate Models": Two Great New Resources Weather Underground
How did all this science get here? Ars Technica
HCC students serve community with food forest News13. Tampa, not Orlando. But still.
Antidote du jour (RS):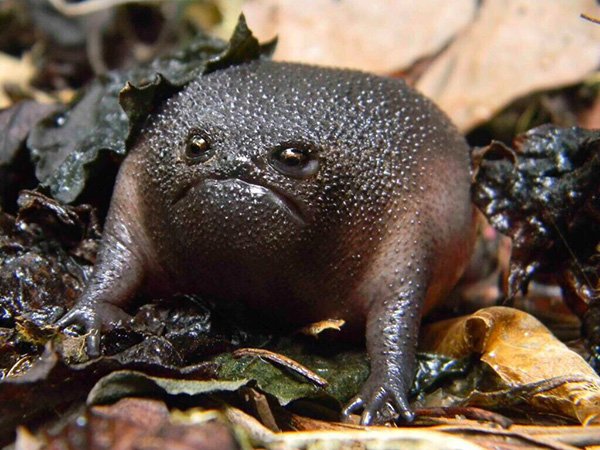 See yesterday's Links and Antidote du Jour here.