Revealed: Cambodia's vast medieval cities hidden beneath the jungle Guardian (furzy)
Staring Into The Past and Future at Rattlesnake Lake Medium (Chuck L). Important
Guess What Else Climate Change Hurts? Globalization Bloomberg (resilc)
New discovery may improve future mosquito control PhysOrg (Chuck L)
A "Long-Term" Stock Exchange Could Promote Innovation—If It Ever Happens MIT Technology Review (David L)
Artificial intelligence breaks through a sound barrier Financial Times (David L)
"Genetically MODIfied Babies In Gujarat?" Countercurrents (Shane). Note there is an underlying news source. But I wonder if the guy promoting his technology is selling varporware.
Orlando
Clinton calls for U.S. 'intelligence surge' in wake of Orlando attack Reuters (martha r)

Stop Exploiting LGBT Issues to Demonize Islam and Justify Anti-Muslim Policies Glenn Greenwald, Intercept DJG: "Wow. The comments."

Let's Do Something Else Sam Adler-Bell (martha r)

#OrlandoStrong Tulsi Gabbard, Medium. Martha r: "Nice contrast to Clinton's call to embrace militarism and reactivity."

Clinton pivots on 'radical Islamism' The Hill (furzy)

Orlando massacre will boost support for Donald Trump Financial Times

House erupts into shouting after moment of silence for Orlando The Hill (furzy)

America Is Stuck with Assault Weapons Vice (resilc)

Orlando shooting headlines gloss over Native American massacres OregonLive (agreenie)

AR-15 Rifle Used in Orlando Massacre Has Bloody Pedigree NBC (furzy)

At Times Like This, We Need To Pull Ourselves Up, Hold Our Loved Ones Close, Block Any Legislation That Would Prevent Suspected Terrorists From Buying Guns, And Say A Prayer For The Victims Onion
Australian media a China stooge MacroBusiness
Needle in a Haystack: How North Korea Could Fight a Nuclear War 38 North (guurst)
Panama Papers: Behind Malcolm Turnbull's deal for a tax haven payout Australian Financial Review
Prayut and the cold art of subjugation Bangkok Post. Furzy flags the use of "Winter is coming".
Refugee Crisis
Emotional toll of reporting the refugee crisis surprises news organisations Guardian (furzy)

Brexit vote is about the supremacy of Parliament and nothing else: Why I am voting to leave the EU Ambrose Evans-Pritchard. This is a terrific essay, both in tone and in substance.
Brexit?
'Leave' open up 7 point lead over 'Remain' before EU referendum: YouGov poll Reuters (resilc)

German 10-Year Government Bond Yields Dip Below Zero Wall Street Journal

Brexit's First 100 Days Promise Chaos, Fear, Damage Limitation Bloomberg. This is a very useful article, except it misses the point we raised yesterday, and UK readers underscored: a Leave vote does not necessarily imply a Brexit. The vote is advisory. Parliament must somehow confirm the vote, presumably with more detailed legislation (something we don't see happening quickly if at all) and that event would seem to be the trigger for the events (save the market-freakout related ones) outlined here. We also raised the possibility that the EU would give the UK the bribes, um, waivers needed for the UK officialdom to persuade enough voters to change their minds on a second referendum, but a colleague of mine who reads the German press thinks there's little political will on the Continent to do that. But a few days of bad market reactions could change that.

EU referendum: Britain turning away from world as Brexit vote looms, survey shows Telegraph

Brexit and the Globalization Trilemma Dani Rodrik
Ukraine/Russia
A Russian warning Vineyard of the Saker (Wat)

MH-17 Probe Trusts Torture-Implicated Ukraine Consortiumnews
Syraqistan
CIA chief expects release of 9/11 documents to clear Saudi Arabia Reuters (EM)
Big Brother is Watching You Watch
Ruin Your Google Search History PixelEnvy

Today I Went to See Julian Assange Michael Moore
Clinton E-mail Tar Baby
WikiLeaks to publish more Hillary Clinton emails – Julian Assange Guardian

Wikileaks will publish 'enough evidence' to indict Hillary Clinton, warns Assange RT
2016
All Hail the Queen of Exceptionalistan Pepe Escobar, Counterpunch

Hillary joins the chorus against BDS: On Israel, she aligns herself with the right, and people like Sheldon Adelson Salon

California Counts Millions Of Provisional And Mail-In Ballots, Counties Flip For Bernie And Nine More Superdelegates Drop Clinton Inquisitur (martha r)

Racketeering Lawsuit Exposing Nationwide Vote Rigging in DNC Primaries Could Derail Clinton Free Thought Project. Hate to say it, but this case will not move forward quickly enough to have any impact on the elections. Litigation is a long game even at the best of times and it is not hard for opposing counsel to throw sand in the gears.

Elizabeth Warren Draws Fire from Left and Right Over Clinton Endorsement Pam Martens and Russ Martens (Carolinian)

Presidential Election 2016: Key Indicators Gallup (martha r). On the one hand, Trump's unfavorable ratings are up and his favorables are down from his peak.the change is only 3-4 points over a month. But Hillary's unfavorables are down only 2 points from her peak, and her favorables up only two points. The reason this ought to worry Team Dem is this take place after the Mexican judge self-inflicted wound by Trump and after Clinton's coronation by AP, her California win, and her self-coronation. She should have gotten a bigger bump than that. But Trump still has a markedly bigger net negative total than she does.

Donald Trump revokes Washington Post press credentials June 13 CNN

To win, Trump needs to get non-college grads to the polls. Here's why that will be hard. Washington Post (furzy)

U.S. court skeptical of lawmaker immunity in trading probe Reuters (EM)
Bernie Sanders, Labor, Ideology and the Future of American Politics New Labor Forum
Cornel West: Black America's neo-liberal sleepwalking is coming to an end OpenDemocracy (Shane)
FOIA reform bill headed to Obama Politico (furzy)
Fallout of Illinois budget feud grows Associated Press (martha r)
FedEx Depicted by U.S. as Drug Courier in Corporate Disguise Bloomberg. Here is the indictment.
Court Papers Give Insight Into Stanford Sex Assault New York Times
Yuan Headed for New Low vs. US Dollar? Michael Shedlock (furzy). From yesterday, still germane.
Supreme Court Strikes Down Puerto Rico Debt-Restructuring Law Wall Street Journal
Vix index hits four-month high ahead of Britain's vote over EU Financial Times
Class Warfare
This Robot Intentionally Hurts People—And Makes Them Bleed Fast Company (guurst)

Companies Pledge to Review Pay to Address Inequalities Wall Street Journal

Liberal Returns Policies for Consumers Can Reduce Retail Workers' Pay New York Times

Why inequality is worse for your wallet than a weak economy Washington Post (martha r). Fits into my theory as to one of the drivers of the Leave vote, that it's a vote against rising inequality and the voters are willing to pay a price. Not saying that they are right in their assumptions.
Antidote du jour (furzy):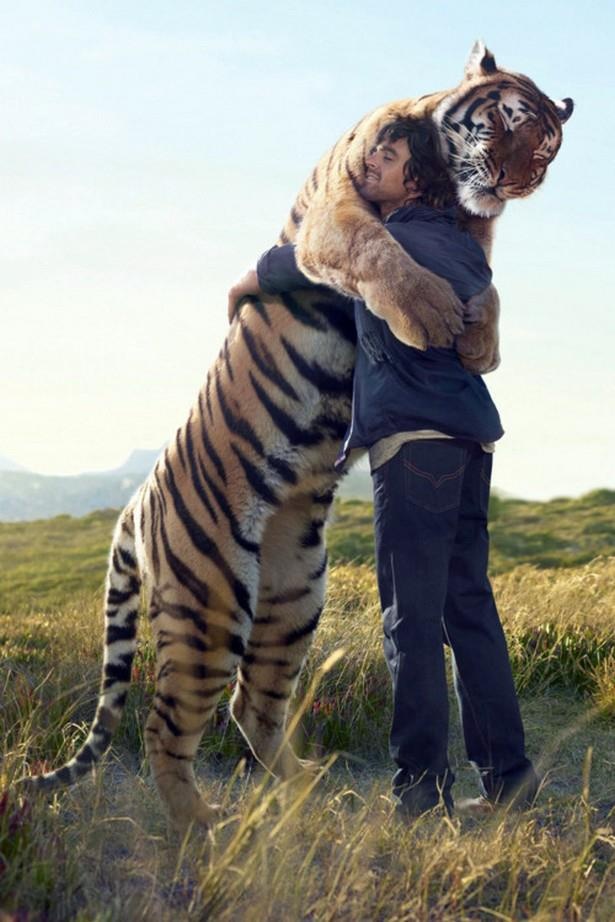 See yesterday's Links and Antidote du Jour here.