What Freedom Could Look Like for SeaWorld's Killer Whales EcoWatch (furzy)
Second Assailant Drains Ethereum Funds From The DAO NewsBTC (Dan K)
'I am not a lizard': Mark Zuckerberg is latest celebrity asked about reptilian conspiracy McClatchy
Big Tech Squashes New York's 'Right To Repair' Bill Huffington Post
China?
China's 'Land Kings' Return as Housing Prices Rise Wall Street Journal
Massive Protest on Okinawa Opposes U.S. Military After Killing Bloomberg
Refugee Crisis
Shot Syrian refugees at the border? Accusations against Turkey Tagesschua (guurst). Germany original here. Based on Human Rights Watch report.
Brexit?
Brazil eyes long-term budget freeze Financial Times
Venezuelans ransack stores as hunger grips the nation New York Times (furzy)
Ukraine/Russia
Grandmaster Putin (Grandiose multi-step operation lasting 16 years) Vineyard of the Saker. Chuck L: "A good backgrounder on Eurasian events over the past twenty or so years from a Russian perspective."

Ukraine Seeks to Eliminate Rampant Corruption Der Spiegel. Resilc: "Our allies."
Syraqistan
Imperial Collapse Watch
We Buried the Disgraceful Truth New York Review of Books (resilc). Important.

The Case for Offshore Balancing Foreign Affairs (Kevin C). Free registration required.

The State Department's Collective Madness Robert Parry, Consortium News (furzy)
Big Brother is Watching You Watch
Intel x86s hide another CPU that can take over your machine (you can't audit it) BoingBoing (guurst)
2016
Hillary Who? Progressive activists at People's Summt not ready for Clinton CNN (resilc). So NC readers are not the only Bernie supporters who are dubious about Clinton.

US State Media Runs Hit Piece On Bernie Sanders MintPress (Wat)

Stanford Study Adds To Election Fraud Scandal While Media Falls Flat YouTube (furzy)

Hackers targeting Clinton aides struck across US Bloomberg. Again pushing "Russian hacker" meme.

Dan Rather: I can see Trump winning, and Clinton should be really worried CNBC

Ted Cruz pokes GOP establishment with return to campaign trail CNN. Lambert: "So Trump gets to beat him again."

Trump hits a Mormon wall Politico (furzy). Fails to mention that Romney is actively undermining Trump.

Donald Trump calls profiling Muslims 'common sense' Washington Post. Note what he said was more nuanced, but Trump never gets credit for nuance when he attempts it:

"Well, I think profiling is something that we're going to have to start thinking about as a country," he said when Dickerson asked Trump whether he still supports the idea, which he has floated before. "And other countries do it; you look at Israel and you look at others and they do it and they do it successfully. You know, I hate the concept of profiling. But we have to start using common sense, and we have to use, you know, we have to use our heads … we really have to look at profiling. We have to look at it seriously.

I wonder whether his wannabe minders approved or not.

Did Donald Trump self-fund his way to the Republican nomination? Not exactly CNN (furzy)

Trump in the Dumps Maureen Dowd, New York Times
End of conservative Supreme Court: Clarence Thomas may be next to leave | Washington Examiner
Gunz
Why this Economy Feels Even Crummier than the Data Wolf Richter (EM)
Economists Scramble to Reassess Recession Odds Michael Shedlock
How the Government Hides Inflation, as Housing Costs Soar Wolf Richter
The State of American Retirement: How 401(k)s have failed most American workers Economic Policy Institute (resilc). Important.
Class Warfare
Basic Income: A Sellout of the American Dream MIT Technology Review (David L). Today's must read.

Teens should have summer jobs, the less glamorous the better Quartz (resilc). I sold newspaper subscriptions door to door. And you?
Antidote du jour. From John M at his farm: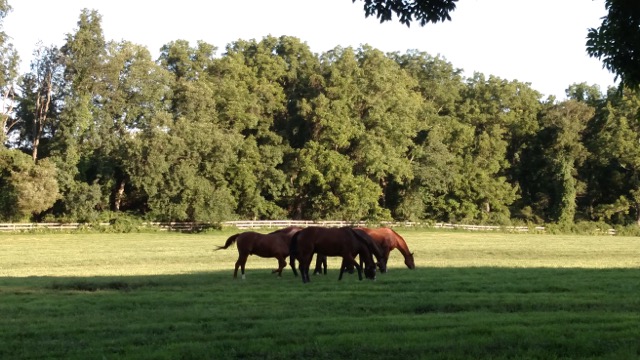 And a bonus! Raccoon problem-solving (@QuickTempa via Lambert):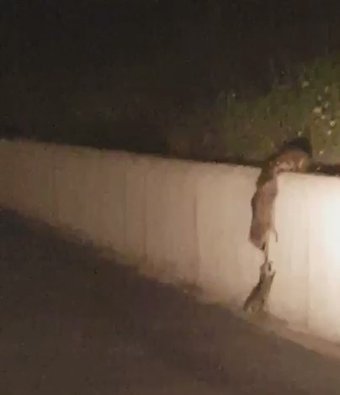 See yesterday's Links and Antidote du Jour here.