Obama touts legacy of renaming wars in Afghanistan and Iraq, saying he would close Gitmo Duffelblog (Jim M)
What really happened at Thailand's Tiger Temple? AlJazeera
The Hidden History of Muhammad Ali Jacobin
I recommended the documentary When We Were Kings, on the "Rumble in the Jungle" over the weekend. Kevin C provided links to Part 1 and Part 2.
Bid to grow transplant organs in pigs BBC. This is mean to pigs.
Rethinking Knowledge in the Internet Age Los Angeles Review of Books (resilc)
Mossack Fonseca
Panama Papers Show How Rich United States Clients Hid Millions Abroad New York Times. Lead story. Weird timing.
Foreign Students Are More Likely to Cheat, Say U.S. Universities Wall Street Journal
China?
How China Fell Off the Miracle Path New York Times (David L)

Beijing unmoved by South China Sea rebukes Financial Times

U.S. to Press China to Curb Industrial Output New York Times. Lordie, so now we think we can tell China how to run its economy? Aside from "Who the hell do you think you are?" the next retort is, "We had to stimulate like mad because you blew up the global financial system. Reputable economists acknowledge that only China did enough in the way of deficit spending. So now you are complaining after you not only created a huge mess but failed to do enough in the remedy phase?"
The eurozone cannot escape political and fiscal union Wolfgang Munchau, Financial Times. Important.
Switzerland rejects unconditional basic income in vote CBS
France: Looks a Lot Like 1968 Defend Democracy
Imagine being responsible for the balance sheet of the company driving the nuclear fiasco slowing deployment of green energy in the UK Jeremy Leggett
Switzerland Votes to Reject Basic Income Initiative Wall Street Journal
MERKEL COMPARED TO HITLER BY TURKISH NEWSPAPERS Politico
Italy's 5-star has big lead in Rome mayoral election: exit polls Reuters
Brexit?
Bank of England in preparations for potential Brexit Guardian

Economic arguments about Brexit have succumbed to group-think Telegraph

Brexit forecasters miss everything that matters to real voters Guardian
How Corruption And Oil Crime Are Tearing Nigeria Apart Oil Price (resilc)
'Fixing' Latin America for Hillary? failed evolution
Syraqistan
Libya's 'Chaos Theory' Undercuts Hillary" Robert Parry

Is Russia About To Resume Its Campaign Against Al Nusra In Syria? Sic Semper Tyrannis (resilc)
Big Brother is Watching You Watch
New Attack Extracts Cryptographic Keys from a Computer's Emanated Sounds Communications of the ACM (Dan K)

Exclusive: Snowden Tried to Tell NSA About Surveillance Concerns, Documents Reveal Vice (John C). Linked to this earlier, but worth making sure you had the chance to see it.

Google Removes Chrome Extension That Highlighted Jewish Names SoftPedia (Daniel K)
Imperial Collapse Watch
The US is Raiding its Global Bomb Stockpiles to Fight ISIS Defense One. Resilc: "Maybe we can have a public radio-like pledge drive."
Made In America: How The US Dominates The World Arms Trade Information Clearing House (resilc)
At least 33 US cities used water testing 'cheats' over lead concerns Guardian (resilc)
Clinton E-mail Hairball
Which Clinton Aide Arranged the Private Email Server? Government Executive. Important. Note that IGs can subpoeana for documents but cannot depose witnesses, while the FBI can. This means things are going to get much uglier between now and November.

HOW HILLARY CLINTON'S LOYAL CONFIDANTS COULD COST HER THE ELECTION Vanity Fair. Donna M: "While this is an "old" article [October 2015], I found it useful in understanding Clinton's current short-comings [at least some of them]." Moi: You can also see the sycophancy, which is what leaped off the pages when I read some of the State Department e-mails.
2016
Ignore the trolls: The foolishness of gauging Hillary vs. Trump based on online comments Salon. I hope some of you who have time will deign to visit Salon and address the misrepresentation of my Politico story (although this also shows how headlines, which the author does not control, influence how a piece is interpreted). The main reason for citing readers was 1. To show it was not just millennials (as in kids with no stake in the system) but older Democrats, many with high incomes and high educations who were keen Sanders supporters; 2. The differences between Sanders and Clinton are deep and large, based on divergent policy positions on many key issues; 3. Many of these voters are not going to fall in line with Team Dem if Clinton wins the nomination (and this is confirmed by other media reports. It's not as if the "Bernie or Bust" contingent is unique to NC). And that's before you get to the fact that NC readers are most decidedly not trolls. This article is yet another manifestation of the out of date Democrat assumption that the left has nowhere to go. They refuse to get that they can, and increasingly look inclined, to withhold support. These guys really need to get outside the party/media echo chamber.

Hillary Clinton's Campaign Chairman Can't Stop Talking About Aliens Vanity Fair

Clinton's Speech Shows That Only Sanders Is Fit for the Presidency Jeffrey Sachs, Huffington Post

Hillary's Foreign Policy Speech: Queen Galadriel Before Her Magic Mirror Counterpunch (resilc)

Bernie Sanders Raises the Stakes for the California Primary New Yorker (resilc)

Fueling Sanders' Turnout Hope, California Reports Record Surge of New Voters Juan Cole. Expect massive vote suppression in CA. Be SURE to vote as early as possible! You can bet measures will be taken to assure long lines in presumed-to-be-Sanders-friendly districts.

California or bust? Clinton hopes to strike gold in pivotal vote Reuters. Lambert: "Headline Clinton, story Sanders."

Top Dems Are Plotting to Oust Sanders and Convince His Followers to Vote Hillary AntiMedia (Chris S)

Sanders Camp Is Split Over Next Step Wall Street Journal. Lead story. If you read it closely, you can see how dishonest the reporting is. The people who are "split" are not Sanders insiders but people who have some contact with the Sanders campaign and are Dem loyalists. You have to read halfway through the article to see that Sanders messaging on Sunday is consistent with his "I'm taking the campaign to the convention." This story thus appears to be an effort to mislead superdelegates and Sanders voters as to how committed Sanders is. Lambert similarly says he has seen nothing in the Twitterverse consistent with the story line of this piece. If I were a core Sanders team member, I'd be furious over the pressure from the Clinton camp and the media distortions. It would only stiffen my resolve. And don't they get that it reveals how weak Hillary is to have to fight this dirty on so many fronts?

Sanders Vows Fight and Attacks Clinton for Foreign Gifts New York Times. Long overdue.

Sanders equates Clinton with Trump on foreign policy Politico. Too kind to Clinton. One reason Trump will probably stick to his messaging of staying away from foreign entanglements (assuming showing him the horse's head does not get him to fall in line) is he is so insistent on being the top alpha that he will not accept military men telling him what "must" be done, which is inevitable in combat planning and execution.

Puerto Rico Slashes Polling Places For The Democratic Primary, Laying The Groundwork For Chaos ThinkProgress (Phil R)

Clinton Supporters are Scaremongering about Donald Trump to Silence the Concerns of the Young and the Poor Benjamin Studebaker (Phil U)

Bill Clinton: Sanders supporters 'will be toast' The Hill (resilc). In case you were operating under the delusion that Sanders voters would be welcomed…But the body of the article appears to have been scrubbed and replaced with a vide! If anyone can track down the original story, please pipe up in comments.

As Hillary Slams Trump University, Right Wingers Go After Bill for Making Millions From For-Profit Laureate Universities Alternet (resilc)

Fact Checking the Clinton Campaign's Characterization of the Candidate's Q&A's with Traveling Press Corps ABC (martha r)

Trump Suggests Muslim Judges Can't Be Trusted Either Think Progress

Trump University Was a Product of the Housing Boom. But It Thrived During the Crisis Slate (resilc)

Trump or Hillary: We're Screwed Either Way Smirking Chimp
The Post-Election Political Revolution Reader Supported News (martha r)
See What Happens When Barack Obama's Teleprompter Breaks Down During Trump Speech The Duran (guurst)
A major Native American site is being looted. Will Obama risk armed conflict to save it? Washington Post (furzy)
Cuomo bans business with Israel-boycott companies, swipes at Sanders Politco. Lambert: "Ugly. More purging of the left. Trying to get them to die on the wrong hill, too."
Fed Rate Plans Sidetracked by Weak Jobs Data Wall Street Journal
Does Iran Have The Upper Hand In OPEC Oil War OilPrice. Makes an interesting point about Iran having an advantage via greater economic diversification.
College Loan Glut Worries Policy Makers Wall Street Journal. Inaccurate subhead: "Massive investment in improving skills turns sour, echoes of housing crisis." Should read: "Massive investment in adminisphere bloat turns sour."
THE VALEANT MELTDOWN AND WALL STREET'S MAJOR DRUG PROBLEM Vanity Fair. Richard Smith: "Cameo appearances by John Hempton and Roddy Boyd."
Guillotine Watch
Inside the scandals of 740 Park, the world's richest building New York Post (Karen P)

Who Would Pay $300,000 for a Handbag? New York Times
Class Warfare
Bill Maher Blasts Capitalism – 'Real Time' Host Takes Socialism Critics to Task Danielle Henderson, Esquire (resilc)

Saudi Arabia invested $3.5 billion in Uber. That could be bad news for the global economy. Vox (resilc). Very dumb money investing in Uber is a sign it's sell-by date has passed. But that does not necessarily mean the downside will be all that large. Note the article focuses on different issues re what the valuation implies. But worrying about valuation also confuses the financial economy (and fads therein) with the real economy.
Antidote du jour. From the heifer fair in Brattleboro, Vermont (resilc):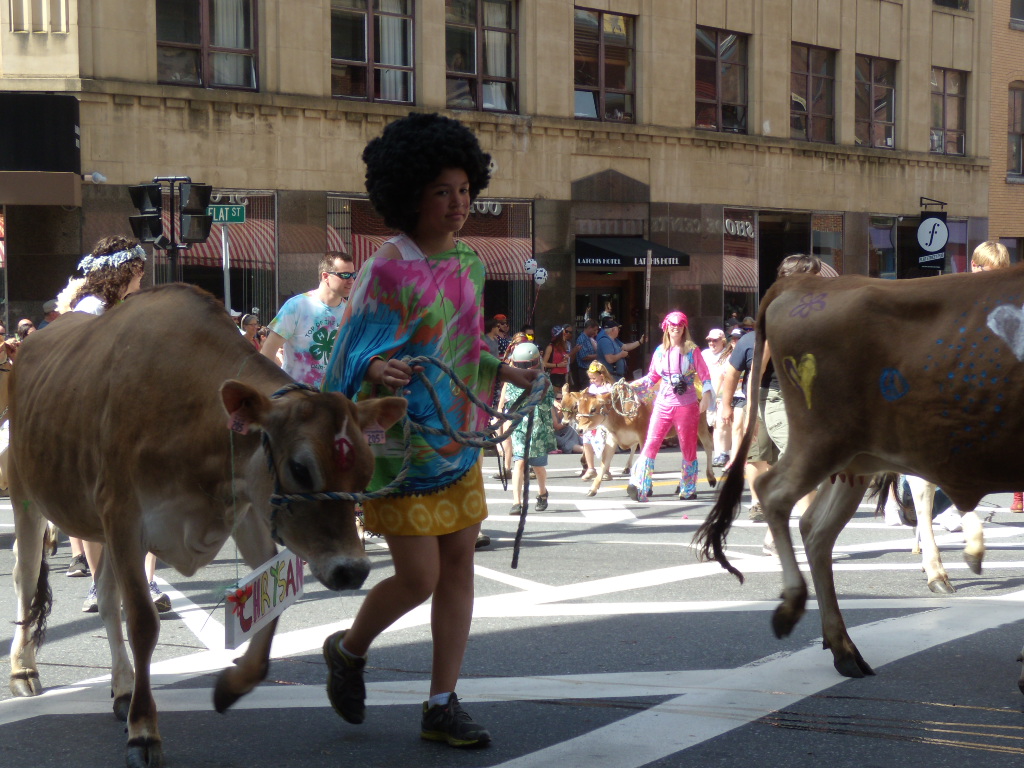 See yesterday's Links and Antidote du Jour here.