US scientist accidentally proves terrifying 200-year-old theory about electric eels Indepedent
Nantucket wants to fight a nasty disease by releasing genetically modified mice on the island Business Insider
Physicists have opened up a thrilling wonderland FT (DL).
New Directions in Macroeconomics and Policy Justin Wolfers, NBER. Slideshow. Under "Things that probably aren't true": • Rational expectations. Whoops.
Broadband CEOs Admit Usage Caps Are Nothing More Than A Toll On Uncompetitive Markets TechDirt (DK).
Emerging market catch-up set back decades FT
Brazil Prosecutor Seeks Arrests of Top Members of President's Party WSJ. This is the "interim" President, golpista Temer.
Scandals in new Brazil government offer Rousseff hope of survival Reuters
Wall Street Vet Edges Closer to Winning Cliffhanger Peru Vote Bloomberg
Brexit?
Gov't edges closer to bailout funds after signing Elliniko deal Ekathimerini
Syraqistan
The Latest Attempt to Whitewash the Saudi-Led Coalition's Crimes in Yemen The American Conservative

Thoughts on Syria – 7 June, 2016 Sic Semper Tyrannis

Agent who interrogated Abu Zubaydah: 'Where we went wrong as a nation' McClatchy
'Explosive' Papers Seized From Private Detective Investigating MH17 Crash Sputnik News (Chuck L).
China?
Now China's Fake Island Has a Farm Defense One (Re Silc).

The Pentagon's Great Wall of Impotence Pepe Escobar, RT
2016
Big Brother Is Watching You Watch
Guillotine Watch
Flying Shotgun With Breitling's Aerobatic Jets NYT. Outright product placement at the Times.
Class Warfare
'Bosch. The 5th Centenary Exhibition' Review: A Painter's Monsters and Demons WSJ
Meet the queen of sh*tty robots YouTube (DL). Since robots are having a moment.
Antidote du jour (tweep wants to know what kind of bird this is):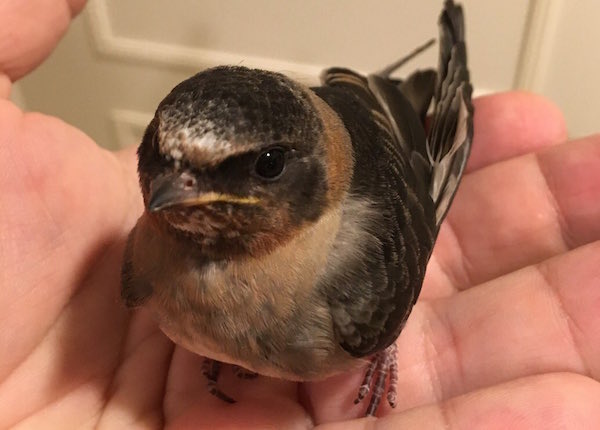 See yesterday's Links and Antidote du Jour here.