By Lambert Strether of Corrente.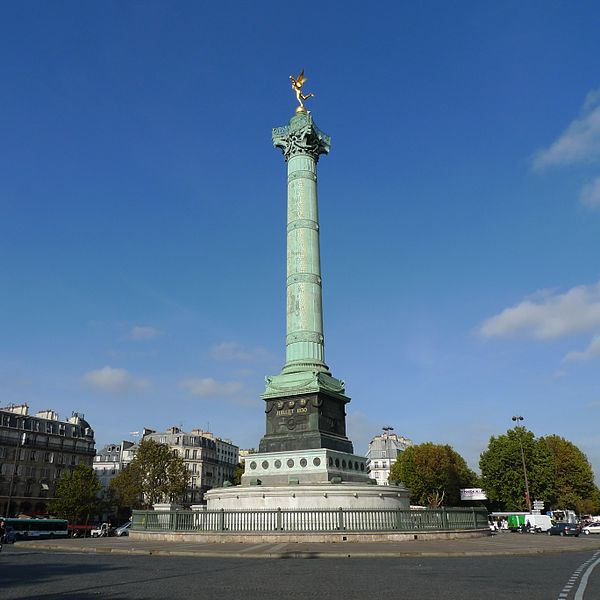 Zhou En Lai (apocryphal) on the impact of the French Revolution: "Too soon to tell." On the other hand, the provincial peasants who burned all the land records, contracts, and deeds, and all the tallies of rents and fees, experienced immediate and concrete material benefits from the end of feudalism. From their perspective, it wasn't too soon at all. Same for the millions in this country who want, and voted for, a new New Deal.
* * *
TPP/TTIP/TISA
"Skepticism continues to grow about the ability to get the TPP deal through Congress before President Barack Obama leaves the White House… 'I don't see, with both major candidates for the presidency against it, how it's going to come up. I think that's a big issue,' said Sen. Kelly Ayotte (R-N.H.), a free-trade supporter. Even after the election, 'I personally think it's very unlikely,' she said. Ayotte and Sens. Claire McCaskill (D-Mo.), Heidi Heitkamp (D-N.D.) and Chris Coons (D-Del.) were all noncommittal on TPP when asked this week. But the door is slightly ajar for a lame-duck vote, based on comments made earlier in the week by Senate Majority Leader Mitch McConnell and House Speaker Paul Ryan. And that's heartened trade boosters in the administration and business groups that are pressing for approval of the deal now. Note that TPP also has the benefit of Trade Promotion Authority working for it, allowing the deal to get an up or down vote, without amendment" [Politico]. "'It's premature to write off TPP in 2016. Politicians are right now distracted by the upcoming conventions but at an appropriate time this fall we believe there is a window for securing congressional passage of TPP,' said Myron Brilliant, executive vice president and head of international affairs at the U.S. Chamber of Commerce." "Distracted." Pesky voters! I'll believe TPP is dead when the lame duck is actually over and the new administration explicitly drives a wooden stake through its heart. And there are a ton of bad ideas in Washington that seem impossible to kill, like the Grand Bargain. I wouldn't be surprised if "trade deals" were one such. And if you look at the wiggle room in the AFL-CIO-worded plank in the Democrat platform, it's ginormous.
"Trade negotiators in Brussels are proposing new loopholes on a G20 pledge to phase out fossil fuel subsidies within a decade, in the latest leaked TTIP proposals seen by the Guardian" [Guardian].
2016
Policy
Charles Koch: "'I'm sure [Trump's] a fine fellow underneath.But when you look at our guiding principles, you see that his guiding principles are, in many ways, antithetical to them" [CNBC]. Like that's a bad thing?

"[A]lthough [the Democrat] platform will contain a few positions long advocated by many in the civil sector, and some mention is made of movements and even individual organizations among our field, there is no specific language on supporting the civil sector or the role of nonprofits and philanthropy in our society" [Nonprofit Quarterly]. Because markets.

"Robert Reich described the [Democrat] platform draft as providing 'a relatively easy way for so-called mainstream and centrist Democrats to make progressive Democrats feel included without really changing the status quo or ruffling feathers on Wall Street.' Platform language, he said, is 'still just rhetoric.… It reveals the current limits of what is acceptable political discourse inside the party'" [The Nation]. I prefer to regard rhetoric as terrain. There is such a thing as "just rhetoric," but if you think "the narrative" has power, then rhetoric is how that power is engaged.

"Thomas Dunne Books told The Associated Press on Thursday it will publish Sanders' 'Our Revolution: A Future to Believe In.' The book is scheduled to come out Nov. 15, a week after election day. It will include both his policy ideas for the future and reflections on his surprisingly strong run in the primaries" [AP]. That's good, but there are matters — more important than the electoral — that need attention now–

A summary of Sanders' Conference Call to His Delegates Tonight [Caucus99 (hreik). This summarizes a Reddit thread here.To me — readers, you know my priors here — this is the critical point:

#5. Said that within the 'coming weeks' he will announce successor organizations to his campaign with the sole purpose of continuing the "political revolution" and promoting progressive causes and candidates in all fifty states. Does not want the energy of the progressive agenda to wither away. Said he will remain as figurehead of the movement, and that he will run again for his seat in the Senate in two years.

"Coming weeks" should be before Labor Day and if possible sooner. I know the Sanders team is small, stressed, and that this is hard work, but my view is that standalone left "entities" constitute victory in this campaign, and they are a fitting home for the famous Sanders list, which will give them institutional force. I hate the word "pivot," but this pivot is essential. My $0.02!

Jill Stein, opening sentence of the lead: "Millions of hearts were breaking Tuesday…." [The Hill]. I think we discussed this trope recently…

Sadly, Sanders is one of a long line of true reformers that have been undermined by the Democratic Party. Each time a progressive challenger like Sanders, Dennis Kucinich or Jesse Jackson has inspired hope for real change, the Democratic Party has sabotaged them while marching to the right, becoming more corporatist and militarist with each election cycle.

Last I checked, the Kucinich campaign didn't raise $250 million dollars from small donors. Every establishment reaction has begotten a stronger left action. The slogan that "we can't have a revolutionary campaign inside a counter-revolutionary party" is equivalent to saying that the French Revolution didn't start in the Estates General. But of course it did. Institutions are not static; they change. That's what a revolution is for.

Jill Stein: "If he saw that you can't have a revolutionary campaign in a counter-revolutionary party, he'd be welcomed to the Green Party. He could lead the ticket and build a political movement" [Politico]. Again, historically false, for reasons given.
Conventions
"Silicon Valley investor and PayPal co-founder Peter Thiel will speak on the fourth night of the Republican National Convention" [The Verge]. "Details on Thiel's appearance are slim, but he has notable billing. He'll speak on the last night, alongside former football player Tim Tebow, Florida Governor Rick Scott, Republican Committee Chairman Reince Priebus, and Trump." Ugh. Tebow is as washed up as Gingrich.

"Anti-Trump delegates are hoping to use the rules process to unbind all of the delegates to the Republican National Convention, in hopes of unseating the party's presumptive nominee next week. Priebus, who has been openly critical of the unbinding effort and has predicted its failure, is looking to broker a compromise to minimize the acrimony, as he seeks to keep the focus of the week on party unity" [Time]. Maybe the anti-trump delegates should consult with the Parliamentary Labor Party?

"Shivers have gone through the Cleveland activist community since law enforcement officials began knocking on their doors as tens of thousands of visitors prepare to come to town. The Cleveland FBI's office said in a statement that the visits were part of their plans with state and local law enforcement to prepare for the convention by "working collaboratively with members of the community" [Los Angeles Times]. Just remember that the first one to propose violence is always the cop.
The Voters
Poll: "Mrs. Clinton's six-percentage-point lead over the presumptive Republican nominee, Donald J. Trump, in a CBS News poll last month has evaporated. The two candidates are now tied in a general election matchup, the new poll indicates, with each receiving the support of 40 percent of voters" [New York Times]. " 67 percent of voters say she is not honest and trustworthy. That number is up five percentage points from a CBS News poll conducted last month, before the F.B.I. released its findings."

Poll: "Republican incumbent senators have solid leads over Democratic challengers in the key swing states of Florida, Ohio and Pennsylvania, according to a Quinnipiac University Swing State Poll released today" [Quinnipiac].

Polls: "Yesterday brought us a whopping 10 battleground state polls, and four more NBC/WSJ/Marist polls (!!!) are set to be released first thing tomorrow morning. The good news for Donald Trump? He's narrowed the gap: Ohio is tied; Florida is no longer trending in Hillary Clinton's direction; and this all makes it much harder for rebellious GOP delegates to dump Trump at the convention" [NBC]. " But here's the bad news for him: These polls — which mostly show Clinton either ahead or tied in these battlegrounds — were all taken during or after Clinton's roughest week of the general election, with FBI Director James Comey's rebuke over her emails. So you could view these battleground numbers as a floor for Clinton, while Trump is still unable to break 40% in many of these states. (Indeed, look at the high undecided numbers; voters moved away from Clinton, but they didn't move toward Trump.)

Very good news for emergent parties.

[T]hese polls also come as Team Clinton has been outspending Team Trump over the battleground airwaves by a 40-to-1 [!!!] margin.

It's like the Clinton campaign is a burst hot-air balloon into which air is being constantly pumped.

"Nearly half of millennials supporting Democratic presidential candidate Bernie Sanders are thinking about backing a third-party candidate, according to data and local discussion on Yik Yak, a location-based social network" [The Hill].

UPDATE Big bump for Trump on Nate Silver's election forecast [FiveThirtyEight].

"We are the left" [Medium]. "We call upon progressives to acknowledge that all politics are identity politics."
The Trail
"I will be making the announcement of my Vice Presidential pick on Friday at 11am in Manhattan. Details to follow" [@RealDonaldTrump].

I wouldn't put it past Trump to pick Gingrich as Veep. But Trump's a casino operator, and he should be able to see that Gingrich is a walking casino implosion (via):

UPDATE "Donald Trump's Campaign Signals He Will Pick Mike Pence as Running Mate" [New York Times].

UPDATE "It's a strange week when Trump lectures a Supreme Court justice on what's 'highly' inappropriate," and many legal experts say he's right" [Los Angeles Times]. The whole year has been like that, and it won't let up.
Stats Watch
Jobless Claims, July 9, 2016: "Summer retooling in the auto sector doesn't appear to be underway yet, a special factor that may be distorting adjustments for jobless claims which are very low right now" [Econoday]. "Most of the readings in this report in fact are extremely low which, given the time of year, is a reason for methodological caution."
Producer Price Index (Final Demand), June 2016: "Last month's producer price report showed initial signs of pressure and is followed this month by greater evidence of emerging and very welcome price strength" [Econoday]. "The rise underway in energy prices is of course a major feature right now of inflation, up 4.1 percent in this report following a 2.8 percent rise in May. But it's a gain for services which is a highlight of today's data, up 0.4 percent in the month which if extended in future months would be the foundation for wider reflation that Federal Reserve policy makers are hoping for. Another foundation may be finished goods where prices, lifted by trucks and cigarettes, jumped 0.8 percent following May's 0.5 percent rise. Finished services, boosted by gains for security brokers, also show strength, at plus 0.5 percent, as do food prices which are up 0.9 percent." But: "The Producer Price Index year-over-year inflation is insignificantly in expansion. The intermediate processing continues to show a large deflation in the supply chain" [Econintersect].
Bloomberg Consumer Comfort Index, July 10, 2016: "Brexit doesn't seem much of a concern at all, at least for American consumers as the consumer comfort index is up a very sharp 1.2 points" [Econoday]. "Honey, Theresa May named BoJo, the poet, as foreign minister. Don't you think we ought to be buying the cheaper brand of barbecue sauce?"
Gentlemen Prefer Bonds: "The bond market is telling us that Milton Friedman's 1969 thought experiment — freshly-created money appearing in people's bank accounts, known as helicopter money — may be closer than we think" [Bloomberg]. "Psychology tells us that the five stages of grief are denial, anger, bargaining, depression, and acceptance. For those mourning the death of growth and inflation, acceptance of the current order increasingly looks like welcoming money from the sky." Not sure about that five stages of grief narrative. Maybe Mr. Market has his own special way of grieving?
Gentlemen Prefer Bonds: "A zero-coupon perpetual bond would be revolutionary. 'The hurdle to such extreme helicopter money measures [in Japan] is likely very high since they appear to be at odds with the spirit of Article 5 the Fiscal Law, which prohibits the BoJ from directly financing the deficit," wrote [Morgan Stanley's economist Takeshi Yamaguchi]" [Across the Curve].
Shipping: "The U.S. Department of Transportation reported this week that demand for freight transportation services fell by 0.3% between May 2015 and May 2016. In June, demand for for-hire trucking rose faster than the supply of trucks rose, but it was only the fourth time in the last 19 months that the market saw such an improvement" [Wall Street Journal].
Shipping: "A National Retail Federation forecast on Tuesday said the midsummer and early fall months, which encompass 'peak season' in the transportation world, will be close to flat or negative compared with last year. The Global Port Tracker report, released monthly by NRF and research firm Hackett Associates, estimated import cargo across the nation's major ports would be up 1.4% year-over-year in July, then down 2% in August and down again 2.6% in September" [Wall Street Journal, "Largest U.S. Ports Enter a Peak Season Expected to Be Weak "].
Shipping: "The European Commission (EC) has failed to tackle the problem of price fixing among carriers because it has not made its agreement with container lines legally binding, the European Shippers Council (ESC) has said" [Splash247]. Who did the negotiating? Lanny Breuer?
Brexit: "Among major European negotiations since the early 1950s, only 1958's Treaty of Rome took less than 24 months, according to Morgan Stanley. The Lisbon Treaty took 94 months from the formal start of negotiations to taking effect" [Bloomberg].
The Bezzle: "Here are the winners and losers as the foreclosure crisis slogs into extra innings" [MarketWatch]. "In contrast, several states are still dogged by foreclosure activity well above pre-recession levels, including Florida, New Jersey, Illinois, New York, and Indiana. "
[RealtyTrac Vice President Daren Blomquist] said the judicial, or court-supervised, foreclosures showed how 'broken' the process had become. 'The root issue that created the dysfunctional foreclosures processes was sloppy and improper documentation on the part of the banks,' he said. In non-judicial states, 'it wasn't an issue because there wasn't oversight,' Blomquist said. But because in judicial states courts are getting bogged down with complicated foreclosure cases, the national distressed property overhang from the crisis is 'in extra innings,' he said.
It isn't "states" that are "dogged," but people. And especially for them, the crisis isn't a game.
The Bezzle: "Google faces a new antitrust attack from European Union regulators who allege the search engine skews shopping results in its own favor and unfairly restricts rival online advertising platforms" [Bloomberg]. "Adding to an antitrust complaint over Google's Android smartphone software in April, the EU said it has "a broad range of additional evidence and data" that Google systematically favors its own comparison-shopping service in its search results and that smaller rivals lose traffic when they appear lower down in results. It rejected Google's argument that its chief shopping search rivals are Amazon.com Inc. and EBay Inc."
The Bezzle: "South Korea's National Pension Service (NPS) has said it may file a damages suit against Daewoo Shipbuilding & Marine Engineering (DSME) due to the yard's ongoing $4bn-plus accounting fraud scandal" [Splash247]. $4 billion?! That's a lot of money!
The Bezzle: "A Russian captain was sentenced to eight years, nine months jail in Greece this week for smuggling millions of contraband cigarettes while five Ukranian crewmembers were handed six and a half year sentences" [Splash247] "Investigators found more than 66m Libyan cigarettes onboard, and reckon the Mesogio was the mother ship in a large Russian smuggling operation with other smaller vessels likely planned to take consignments from it." With rates at rock bottom and no work, what's a captain to do?
"McDonald's Blocks Porn Viewing at Its Restaurants" [MarketWatch].
"Endogenous money theory, which is usually associated with the Post-Keynesian school of economics, has long told us that central banks do not control the supply of money in the economy. Instead the amount of money is determined by the demand for money which, in turn, is determined by the demand for credit. This idea, however, leaves out what is actually a rather important component: counterfeiting…." [Philip Pilkington, Econintersect]."Of course, endogenous money theory is not at odds with the counterfeiting of money — after all, why would anyone counterfeit if it were not for their demand for money — but it is rarely discussed. I assume that the reason for this is that endogenous money theorists think that it is a small-scale phenomenon. But this is simply not the case; when one looks into it, it is actually extremely widespread. In Britain, for example, some 1% of banknotes are counterfeit, while one in thirty-three pound coins are fakes. That is an enormous number, so why aren't economists more aware of this?"
Today's Fear & Greed Index: 89, Extreme Greed (previous close: 86, Extreme Greed) [CNN]. One week ago: 69 (Greed). (0 is Extreme Fear; 100 is Extreme Greed). Last updated Jul 14 at 2:00pm. Still bumping against the psychological barrier of 90….
Imperial Collapse Watch
"How a modest contract for 'applied research' morphed into the CIA's brutal interrogation program" [WaPo]. "Brutal interrogation program" is one of the many circumlocutions for torture. These are horrible human beings, and all have impunity.
Gaia
"Analysis of ant colony behavior could yield better algorithms for network communication" [MIT Technology]. "Random walk." Hmm.
Class Warfare
"Musical preferences seem to be mainly shaped by a person's cultural upbringing and experiences rather than biological factors" [Nature]. Indeed!
Interesting article on immigration from [Fabius Maximus]. I grabbed this chart:
Three-year moving average of the wages of male, non-Hispanic high school dropouts

Waves of immigrant arrived in 1980 and 1995. From "The Wage Impact of the Marielitos: A Reappraisal", Industrial and Labor Relations Review, in press.
News of the Wired
"In the world of geographic information systems, [Null Island] is an apparition that serves a practical purpose. It lies at 'zero-zero,' a mapper's shorthand for zero degrees latitude and zero degrees longitude. By a programming quirk introduced by developers, those are the default coordinates where Google maps and other digital Global Positioning System applications are directed to send the millions of users who make mistakes in their searches" [Wall Street Journal, "If You Can't Follow Directions, You'll End Up on Null Island"]. Crapification in the world of software engineering.
* * *
Readers, feel free to contact me with (a) links, and even better (b) sources I should curate regularly, and (c) to find out how to send me images of plants. Vegetables are fine! Fungi are deemed to be honorary plants! See the previous Water Cooler (with plant) here. And here's today's plant (petal):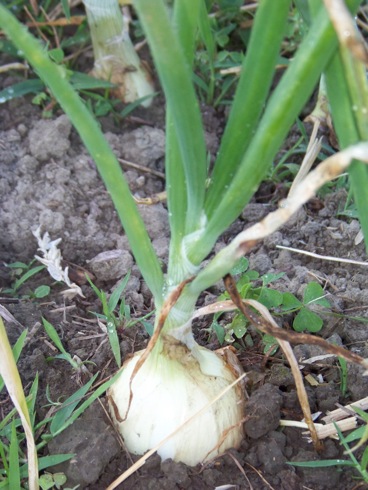 Yum!
Readers, if you want to send me some videos of plants in whole systems (bees and blossoms, for example, or running streams) — I can use them to practice with FFmpeg and hopefully post them. Because of download times, they'll have to be measured in seconds, rather than minutes. Thank you! Adding, I got another one today! Please keep sending them; they will ultimately appear!
Adding, thank you for your contributions during the rapid and successful Water Cooler Mini-Fundraiser. It remains only for me individually thank those who sent contributions via physical mail! Now, let me if I can find a physical pen; I don't think I have any, anymore….
* * *
Readers, if you enjoyed what you read today, please use the dropdown to choose your contribution, and then click the hat! Your tip will be welcome today, and indeed any day. Water Cooler will not exist without your regular support.