Vanishing Act: What's Causing Sharp Decline in Insects and Why It Matters Yale Environment 360 (resilc)
We can get rid of the Hitlers and the Himmlers, but not the Speers Corey Robin (martha r)
Truth is in danger as new techniques used to stop journalists covering the news EurekAlert (Chuck L)
Google self-driving car project names general counsel as scrutiny rises Reuters (martha r)
Radioactive waste and the nuclear war on Australia's Aboriginal people Ecologist (micael t)
New Zealanders raise millions to buy beach and donate it to the public Boing Boing (resilc). However, in Australia all beaches are public, IIRC to 150 feet from the water line.
Nordic politicians are debating making school mandatory for senior citizens Quartz (resilc)
Brexit
Chilcot Report
Chilcot Report damns the charade of Iraq War – The Boston Globe (resilc) Good to see some US follow-through.

Chilcot: UK insists it has 'no long-term legal responsibility to clean up DU from Iraq' Ecologist
Europeans Fear Wave of Refugees Will Mean More Terrorism, Fewer Jobs Pew Research Center (martha r)
The President of Belgian Magistrates: Neoliberalism is a form of Fascism Defend Democracy (Joe H)
La 'excepción' italiana El Pais. Editorial. Europeans are determined to cut of their noses to spite their faces. But Rajoy is regularly more hard-core neoliberal than Merkel and even Schauble. Does El Pais regularly sell the government's position?
Italy 'facing 20 years of economic woe' BBC
China?
Maduro says Citibank to close Venzuela's currency accounts Financial Times
In Africa, the U.S. Military Sees Enemies Everywhere Intercept (resilc)
Ukraine/Russia
Crimeans Mock Kiev With Blackout Monument Russia Insider (Chuck L)
Syraqistan
U.S. Will Deploy 560 More Troops to Iraq to Help Retake Mosul From ISIS New York Times

Syrian Troops foil al-Qaeda riposte in Aleppo as France warns al-Qaeda could replace ISIL Juan Cole (resilc)
Imperial Collapse Watch
2016
The time the Clinton campaign accidentally released a Sanders attack ad — in July Washington Post (martha r)

Clinton campaign rejects Dem plan for carbon price The Hill. Martha r: "Already blatantly rejecting the platform."

Sanders loses on trade at Democratic platform meeting Washington Post (martha r)

Does Bernie Sanders Represent The Future Of The Democratic Party? FiveThirtyEight (resilc)

What Sanders' black staffers actually said Carl Beijer (martha r). More detail on how Sanders was smeared.

Can the Candidates Change?New York Review of Books. Resilc: "Yes, Clintoon will do a full morph into Nixon in a pantsuit. the enemies list is growing….." Actually, that is doing a disservice to that great American socialist Richard Nixon, who favored revenue sharing and a negative income tax.

Clinton Crushing Trump Among College-Educated in Bloomberg Poll Bloomberg

Trump narrows search for running mate Financial Times. They all suck. See American Conservative on Flynn: Flynn's Warped Worldview. And what happened to Oklahoma governor, who seemed to be an interesting choice?

Nomi Prins, Trump Wins (Even If He Loses) TomDispatch (Chuck L). Flagged earlier by Lambert.
Facing historically low levels, Lake Mead officials are fending off a water war. Here's how Los Angeles Times (resilc)
Black Injustice Tipping Point
Nurse in photo describes her arrest in Baton Rouge as 'work of God' Reuters

Black Lives Matter March Shuts Down Bridge Between Memphis And Arkansas Popular Resistance (martha r)

Warning: Pokemon GO is a Death Sentence if you are a Black Man. Medium (Chuck L) :-(
Gunz
Gunman opens fire on crowd at candlelight vigil in West Baltimore Baltimore Sun

Inside The Secret Group For Gun Owners Banned From Facebook Forbes
Police State Watch
Dallas police chief says 'we're asking cops to do too much in this country' Washington Post. Makes a good point regarding schools. We've regularly featured stories of police being called in over minor altercations and even mere name calling. The over-reliance on police reflects how the US is becoming a low-trust society.

Copspeak: 7 Ways Journalists Use Police Jargon to Obscure the Truth FAIR (martha r)

Surprising New Evidence Shows Bias in Police Use of Force but Not in Shootings New York Times. Due to the hour, I have not even read the article. I hope a discerning reader will have a good look at the underlying study (as in there might be an opportunity for a "hoisted from comments" post). The big questions are what is the caliber of underlying data? Unless they are working only from dash cams or a clearly neutral information source, I don't see how this can be anything other than "garbage in, garbage out." And that is before you get to the question of what justifies a shooting? The standard is supposed to be that the suspect represents an immediate threat to the officer or the community. The common practice of shooting a suspect merely because he is fleeing is almost never warranted. Shootings are far more controversial than routine policing and therefore more subject to records tidying up and everyone getting their story together, so IMHO this "counterintuitive" finding makes perfect sense.

How to Film Cops Vice (resilc)

After Dallas shooting, U.S. police forces rethinking tactics Reuters (EM)

Police are safer under Obama than they have been in decades Washington Post (resilc)
EpiPen costs have soared 450 percent in the past 12 years, for no good reason. Slate (resilc)
Can We Ignore the Alarm Bells the Bond Market Is Ringing? New York Times
Bye-Bye, Bonus: Brexit Seen Biting Profit for Years at U.S. Banks Bloomberg. Lambert: "Goldman wins again."
Class Warfare
How Uber secretly investigated its legal foes — and got caught Verge (micael t)

How We Wage the War on Drugs American Conservative (reilc)
Our Greatest Enemy: Optimism The Smart Set (resilc). Your humble blogger warned about this in early 2008: The Dark Side of Optimism in the Conference Board Review
Antidote du jour (furzy):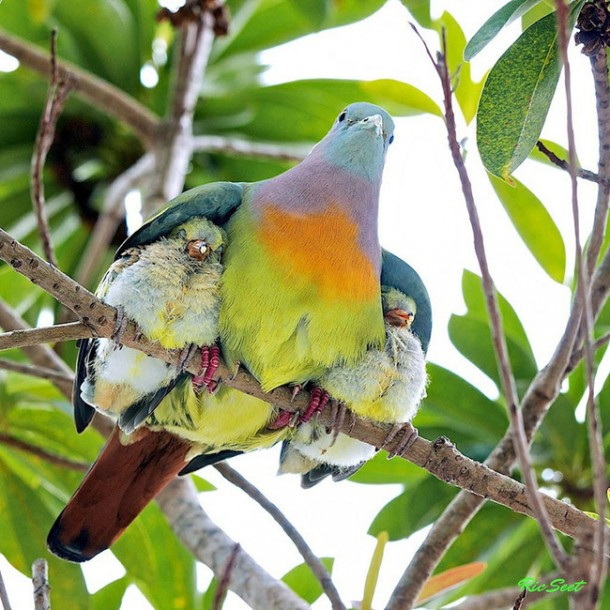 And a bonus video from Chuck L
See yesterday's Links and Antidote du Jour here.