For 90 years, lightbulbs were designed to burn out. Now that's coming to LED bulbs. BoingBoing (Dr. Kevin)
A Bizarre New Zika Infection in Utah Atlantic (resilc)
Abort, Retry, Fail – Billionaire Bill Gates Opines, Sans Evidence, on … the Efficacy of Hepatitis C Treatment? Health Care Renewal
Brexit
Germany's Central Bank Urges Reforms to Euro Area Governance Wall Street Journal
Italy rescues Veneto Banca after EU bailout plea fails Financial Times
EU Approves $166 Billion Liquidity Guarantee for Italy Banks Bloomberg. Not to a substitute for bailouts
Independent report: The Seven Errors of IMF in Greek Program Keep Talking Greece
China?
Turkey
Syraqistan
Iraqi Shi'ite Cleric Tells Followers to Target US Troops AntiWar
Misinvoicing of commodities costs billions to developing world Financial Times
Big Brother is Watching You Watch
USG Wants Law to Require US Companies to Disclose Data to Foreigners assets.documentcloud.org/documents/2994… /@techdirt pic.twitter.com/J9YTnhV5GK @cryptomeorg (guurst)
2016
Voters deserve responsible nationalism not reflex globalism Larry Summers, Defend Democracy. The neoliberals are getting nervous.
There Will Be No Second American Revolution: The Futility of an Armed Revolt Rutherford Institute (Chuck L). As we and quite a few members of the commentariat have been saying for some time…
BARTENDERS have a more dangerous job than cops h/t @VanguardVivian pic.twitter.com/AgYaf49aKm @ninjaeconomics
​Peru's Elections May Signal What's Ahead for the United States in November Nation (Sid S)
Ailes' future in the balance at Fox News Financial Times
Anthem-Cigna Deal: Seeking Merger Approval, Anthem Makes Major Donations To State Political Groups David Sirota, International Business Times
Honeywell Internal Email Shows Airplane Boom Time Over, More Layoffs Coming Michael Shedlock
Why Central Banks and Markets Are Getting Out of Sync Wall Street Journal (margarita). The whole premise that central banks should be attentive to financial markets, which was Greenspan's fixation, is what got us into this mess….
Class Warfare
Antidote du jour. Margarita: "Peacocks are mascots for the Slovak spa town of Piešťany."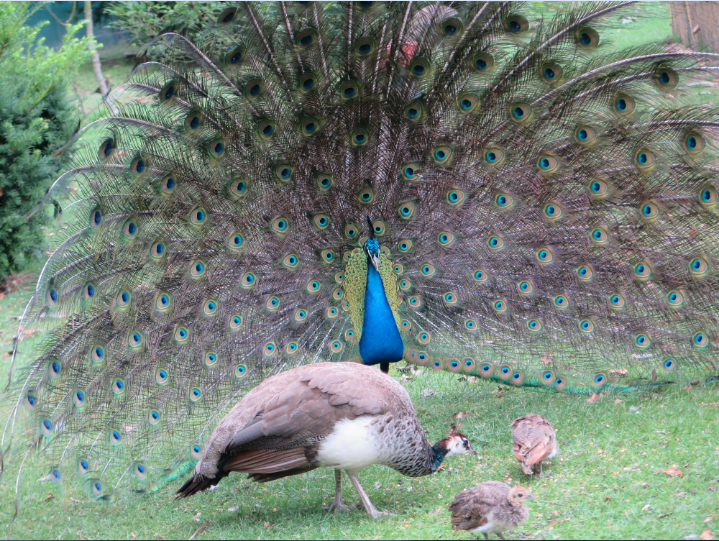 See yesterday's Links and Antidote du Jour here.