By Lambert Strether of Corrente.
A little behind today. More shortly! –lambert
TPP/TTIP/TISA
"More than 10 months after the conclusion of talks on the TPP, most of the 28 Democrats in House and the 13 in the Senate who voted in favor of trade promotion authority still have not taken a public position on the landmark 12-nation agreement — but they say they're working on it" [Politico]. Shorter, certainly for the lame ducks: "How much?"
"Political left assails [Rep. Jim Costa] over Trans-Pacific Partnership" [Fresno Bee]. Costa, so far, is neutral. "Ghan said both the Fresno-Madera-Tulare-Kings Central Labor Council and the larger California Labor Federation – longtime Costa supporters – are officially neutral in the race, and the reason is that Costa hasn't come out against the TPP."
2016
Corruption
"Obliging a Donor Is Not Necessarily Criminal" [Ruth Marcus, RealClearPolitics]. "Obliging." Shows the complete collapse of political class legitimacy; if they can't tell the difference between what's legal and what's ethical, what remains?

UPDATE "The Clinton Foundation has been called a shakedown racket because it wasn't trading access for donations — it was going to people who were already going to get access, and asking them to pay a toll for it. Is that a problem? Well, that depends on how you feel about a former President and a hopeful future President creating an organization with their name on it, hobnobbing with the rich and famous all over the world on the organization's dime, having the organization hire their relatives and long-time aides — and having the organization be a charity" [The American Convervative]. "[B]ecause it's a charity, and because what Bill, Hillary and Chelsea do for that charity looks precious little like what Jimmy Carter does for Habitat for Humanity, it just makes me feel a little disgusted."

UPDATE "C.R.E.A.M. Part One: A Study & Review of Clinton Cash (Documentary)" [Nina Illingworth Dot Com] (and part two). Looks well worth a read: "In part one, I spent a great deal of time looking at all of the reasons why you shouldn't necessary trust Clinton Cash at face value – namely that author/narrator Peter Schweizer is a longtime Republican who's actively in the business of taking down Democrats and the movie itself was officially supported by alt-right tabloid rag Breitbart Magazine. There is no question whatsoever that this obvious political bias affects Schweizer's approach to the documentary and as I noted, this makes it necessary to diligently separate the author's factual claims from the wild conclusions he frequently draws from them. While many would attempt to disqualify Clinton Cash as a worthy documentary right there however, the simple truth is that Schweizer has presented an extremely damning case…."

The view from Camp Romney: "As Trump's new campaign manager, Kellyanne Conway, put it: "We'll look back at these two weeks . . . and say, why in the world didn't Hillary Clinton's campaign totally put us away?" [Eric Fehrnstrom, Boston Globe]. " The reason is, despite all the turmoil in the Trump campaign, Clinton has not been able to solve her biggest problem, which is that people don't trust her. Only 11 percent of voters in a recent NBC News/Survey Monkey poll think Clinton is "honest and trustworthy." Each news cycle seems to bring new grounds to doubt her integrity."

This week, the Associated Press reported that half the people outside of government who met with Clinton as secretary of state donated to the Clinton family charity. Also, a judge ordered the State Department to fast-track a review of 15,000 previously undisclosed e-mails the FBI discovered during an investigation of Clinton's e-mail server. Both stories contradict what Clinton has told the public: that there is no connection between her work as secretary of state and the Clinton Foundation, and that she turned over all her work-related e-mails to the State Department in 2014.

No wonder leading Democratic Senate candidates, like US Representative Ann Kirkpatrick in Arizona and Governor Maggie Hassan in New Hampshire, are reluctant to vouch for Clinton's trustworthiness on camera.

Yikes. Arizona and New Hampshire readers: Confirmation?
Money
"Clinton finance director Dennis Cheng wrote a 1,200-word email to the candidate's top fundraisers, describing how they could win over GOP and independent contributors. That email included a sample letter fundraisers could send Republican prospects and presents potential aisle-crossers the option to donate or raise either $10,000, $27,000, $50,000, or $100,000 for the Clinton operation" [Politico]. Somehow, I don't think that single payer and tuition-free college are in that sample letter. I bet the war drums are beating, though.

UPDATE "The price of entry to see Hillary Clinton on Sunday evening was $50,000 per person, a sum that got you an al fresco meal of tomato and mozzarella salad, lobster, strawberry shortcake and an intimate conversation with the possible next president of the United States" [WaPo]. "'It was the easiest event I've ever done,' said Elaine Schuster, a longtime Clinton friend who hosted the soiree at her waterfront home on Cape Cod, Mass. 'Everyone wanted to come.'" Well, everyone who is anyone…
Policy
UPDATE I'll just leave this here:

https://t.co/IWjc0lLmVJ pic.twitter.com/izRAKziGSc

— S@KANOUE (@_sakanoue) August 24, 2016
The Voters
"Behind The Branding Of The Hillary Clinton Campaign" [Fast Company]. The Clinton campaign actually has a graphics department in Brooklyn; interesting for those that field. The article also gives the origin of the Clinton campaign's "Love trumps hate" slogan, which was creepy and offensive on so many levels. I'm reminded of Emerson's quip: "The word liberty in the mouth of Mr. Webster sounds like the word love in the mouth of a courtesan."

UPDATE "A new analysis of Gallup survey numbers from the first half of 2016 find that Mr. Trump has a relatively weak image in exurban counties, particularly compared to the more favorable views of Hillary Clinton in big cities and the suburbs just outside them. The Gallup data show that 36% of the people in the exurbs hold favorable opinions of Mr. Trump, three percentage points higher than the 33% in those communities who hold favorable opinions of Mrs. Clinton" [Wall Street Journal].
Swing States
UPDATE "A Trump victory over Democratic rival Hillary Clinton likely would require a sweep of a set of battleground states where he is competitive but trailing in recent opinion polls——and both campaigns describe them as the heart of the race. Mrs. Clinton, by contrast, could win with just one of them, partly because Democrats start with a larger number of states that historically side with them" [Wall Street Journal].
Realignment
"The Debut of Our Revolution: Great Potential. But." [Common Dreams]. "As a 501c4 organization, Our Revolution won't be running campaigns. Instead, it'll raise funds and provide support for campaigns while being legally prohibited from "coordinating" with them. And—most imminently with the urgent need to stop the TPP in Congress during the lame-duck session—Our Revolution could make a big difference in pressuring lawmakers on key issues. Overall, the livestreaming debut of Our Revolution continued a terrific legacy from the Bernie campaign of educating and agitating with vital progressive positions on such crucial matters as economic justice, institutional racism, climate change, Wall Street, corporate trade deals and health care. But throughout Our Revolution's livestream, war went unmentioned. So did Pentagon spending. So did corporate profiteering from the massive U.S. military budget."

"Our Revolution"? Bernie Sanders Launches New Organization, But Key Staffers Quit in Protest" [Democracy Now]. "More than 2,600 watch parties were held across the country last night to witness Sanders launch the new organization. But reports have emerged of political tumult within Bernie Sanders's own team. Over the weekend, eight key staffers abruptly resigned in a dispute over the group's leadership and legal structure." Hmm:

CLAIRE SANDBERG: Yes, Jeff was the campaign manager at the organization. And all of us who worked on the campaign who moved over to Our Revolution did so based on the promise that Jeff Weaver would not be involved in Our Revolution or that his role would be strictly constrained as a legal adviser or a board member who would have somewhat of a token role. But it became clear—and so, there were two main concerns among the staff. One, we all saw how Jeff ran the campaign, and there were a number of concerns about that. Secondly, Jeff's leadership and advise as a legal adviser had already hamstrung Our Revolution before it even launched, specifically Jeff's decision to constitute the organization as a 501(c)(4), which prevented us from doing effective down-ballot organizing for candidates, also effective down-ballot fundraising. And—

AMY GOODMAN: Why is that, Claire?

CLAIRE SANDBERG: Well, Jeff has gone on the record admitting that he wanted to form the organization as a 501(c)(4) for the express purpose of accepting billionaire money, which of course flies in the face of what all of our supporters were so excited about, that we were taking a country back from the billionaire class without the use of billionaire money, $27 at a time.

AMY GOODMAN: Larry Cohen, your response? You're the incoming board chair of Our Revolution.

LARRY COHEN: Yeah, the board of Our Revolution will be key leaders from the various movements that make up progressive America, from civil rights, environmental justice, from people who are running for office. And there will be no contributions from billionaires, and I guarantee that. And I think it's unfortunate that staff left. They're good people. Jeff has worked with Bernie for 30 years. He's very close to Bernie. But this—Our Revolution is not about Jeff or me or Claire; it's about the hundreds of thousands of people that are networked across the country. My job as board chair—the board will be all volunteers—is to support those networks and those people, and to continue the political revolution that we saw in this campaign and that has its ancestry from the many movements in this country.

"Bernie Sanders launches 'Our Revolution' with electoral targets — and a few critics left behind" [WaPo]. "Bernie Sanders launched his long-awaited post-primary movement, Our Revolution, with the fanfare of a presidential campaign. He was introduced by the environmentalist Bill McKibben, who described Sanders as "the most popular politician in America" with plenty of unfinished tasks. For a full hour, Sanders told an audience in Burlington, Vt. — and tens of thousands of online viewers — that they had moved the center of American politics to the left, and could join him in backing "over a hundred candidates" and "seven key ballot initiatives" around America." One of those initiatives being Colorao single payer. And one of the candidates not mentioned, IIRC, being Tim Canova (although he's on the endorsement list).

UPDATE "The real problem with Jill Stein" [libcom.org]. "The Green Party is a -tool- *not* a movement, *not* a revolution; just a tool for working electoral politics toward progressive gains. That's it." The article also lists many Greens who went on to become Democrats, making one wonder if the "sheepdog" thing — as so often with partisans of all persuasions — was mere projection.
Stats Watch
Jobless Claims, August 20, 2016: "Historically low levels of layoffs continue to underscore the strength of the U.S. labor market" [Econoday]. And: Rolling averages improve slightly [Econintersect].
Durable Goods Orders, July 2016: "Durable goods orders jumped 4.4 percent in July in a headline gain exaggerated by a swing higher for commercial aircraft but including gains across most readings" [Econoday]. "Though the gain for new orders points to future strength for shipments, shipment data for July are soft… Unfilled orders are also a concern in the report, down." But: "The headlines say the durable goods new orders improved significantly this month. The unadjusted three month rolling average declined significantly this month and remains in contraction" [Econintersect]. "In the seasonally adjusted data, the big surge this month was civilian aircraft and defense." Military Keynsianism starting to come through?
Kansas City Fed Manufacturing Index, August 2016: "Conditions in the Kansas City manufacturing sector, hit as it is by weakness in the energy sector, remain very difficult" [Econoday]. "New orders are at minus 7, backlog orders at minus 4, and employment is at minus 10. Production is down, shipments are down, and inventories are down. Price data are soft…" And: "Of the four regional manufacturing surveys released for August, three are in contraction with one in expansion" [Econintersect].
Bloomberg Consumer Comfort Index, week of August 21, 2016: "The consumer comfort index is up a very sharp 1.7 points in the August 21 week to 45.3 for the best reading of the year. But this index has been uneven, starting August off with a dip" [Econoday].
Purchasing Managers Index Services Flash, August 2016: "The sample reports slowing growth this month in new orders and employment as well as business activity, all the result of generally subdued demand" [Econoday]. "The economy's disappointing strength during the first half of the year is largely consistent with the results in this report. And this report is not pointing, at least yet, to the big third-quarter rebound that is widely expected."
Hotels: "Regulatory filings in early August revealed Blackstone officials are looking to raise $5 billion for the new REIT—named Blackstone Real Estate Income Trust—which will invest in several real estate classes, including hotels" [Hotel News Now]. "Sources said the typical pattern of nontraded REITs is a departure from Blackstone's regular modus operandi."
Shipping: "U.S. LNG has not been able to compete in Asia because the large ships that haul the gas can't fit through the older Panama Canal locks. The new locks will cut travel time by about a third, to 20 days, and slash transportation costs, rewriting the financial equation for LNG exports to Asia" [Wall Street Journal].
Supply Chain: "There appears to be no shortage on world textile markets of goods labeled 'Egyptian cotton' even as production has waned" [Wall Street Journal]. "The questions over the cotton that have hit provider Welspun India Ltd. highlight the fault line between retail marketing and the deeper recesses of supply chains, where the premium prices behind some big brands run into the practical reality of supplies. …. The Cotton Egypt Association, which certifies suppliers, says it is cracking down on knockoffs, but the group concedes that 90% of products labeled "Egyptian cotton" are in fact fakes." That's a lot of fakes! (This too, like so much else, could be filed under The Bezzle.)
The Bezzle: " Uber Loses at Least $1.2 Billion in First Half of 2016″ [Bloomberg]. " After touting profitability in the U.S. early this year, the ride-hailing company is said to post second-quarter losses exceeding $100 million. … Subsidies for Uber's drivers are responsible for the majority of the company's losses globally, [head of finance Gautam Gupta] told investors, according to people familiar with the matter." That's right. Uber drivers are getting paid too much. Hence the Mechanical Turk stunt in Pittsburgh.
"Some tech-equipment providers are trying to break Intel Corp.'s dominance as a semiconductor supplier. International Business Machines Corp. and Advanced Micro Devices Inc. are among several companies talking up new chip production, responding to what the WSJ's Don Clark reports is a call by some of the world's biggest technology companies for more market choices. Some big buyers of servers that use the powerful Intel chips to back their massive data-center operations—including Facebook Inc. and Alphabet Inc.'s Google—are among those pushing for alternatives. Rival chip providers face a steep challenge: of the 9.81 million servers shipped last year, 98% used x86-based chips—Intel's flagship line. The semiconductors also carry a big 49% profit margin for Intel, which must figure into the call by Intel's customers for more competition in the chip business" [Wall Street Journal]. 49% profit margin?!
"Most financial planners caution homeowners against using home-equity loans to fund short-term expenses, including vacations. Yet that is the most popular use of the money for the more than half of U.S. homeowners between the ages of 30 and 34 who have owned a home for three years or more and have taken out a home-equity loan, according to results of a Discover Home Equity Loans survey, released on Wednesday" [Bloomberg]. Eat, drink, and be merry?
Today's Fear & Greed Index: 67 Greed (previous close: 70, Extreme Greed) [CNN]. One week ago: 78 (Extreme Greed). (0 is Extreme Fear; 100 is Extreme Greed). Last updated Aug 25 at 12:48pm. Worse and worse.
Our Famously Free Press
"How CIR created an investigative series just for Instagram" [Poynter Institute]. "'Bad Plea Deals' is the California-based nonprofit's first project made specifically for Instagram. The investigative series will unfold in 21 chapters posted three times a day for seven days."
Imperial Collapse Watch
Yes, the ShadowBrokers leak was Russia and there is no "second Snowden" [Medium].
Police State Watch
"Chicago cops' 'code of silence' broken as seven face ax for false reports on fatal 2014 shooting of black" [AP]. More like this, please. The ones who break omerta are the good cops.
"KRS-1 pointed to police as the operational descendants of the enforcers of slavery in America. That was not, and is not, hyperbole. Blacks, as well as other racial and social groups, are not only the targets of individual acts of police brutality, but also the focus of the larger system that operates after arrest: prisons, courts, etc. Cops fill their role within this force much like slave-patrollers had filled theirs within slavery. For activists, this raises the question of whether the police, paralleling this historical role, should be reformed—or abolished" [City Limits].
Class Warfare
"True believers say blockchain could reduce the need for businesses to organize as companies, which get work done via command and control. Using blockchain, they say, collaborators will be able to work together as free agents instead of under a hierarchy of bosses" [Bloomberg]. "'Imagine for a moment if people could coordinate themselves in a much more organic and distributed manner, just like ants. But without giving up on the complexity and the free will that is characteristic of human societies. We can do that,' blockchain researcher Primavera De Filippi said in a TEDxCambridge talk last year." I think it's great TED lets thirteen-year-old Any Rand devotees give talks. It's cute, as long as you don't pay any attention. Could have filed this under The Bezzle, of course.
"Openness, it turns out, is bounded by the conventionality of the social group. Valuing openness as such does not hurt – in fact, it is surely a step in the right direction. However, our data shows that it is very hard for people not to be prejudiced towards people they disagree with, however open they might be" [Aeon]. Musical interlude!
Chinese nouveau riches are the problem!
To stay rich in Europe, it helps to be born into the right family https://t.co/Ayz2NbstrG pic.twitter.com/GSFFH6d04b

— Bloomberg (@business) August 25, 2016
News of the Wired
"The glowing splash of cyan in the photo above comes from a type of biosensor that can detect the release of very small amounts of neurotransmitters, the signaling molecules that brain cells use to communicate. These sensors, called CNiFERs (pronounced "sniffers"), for cell-based neurotransmitter fluorescent engineered reporters, are enabling scientists to examine the brain in action and up close" [Scientific American]. "This newfound ability, developed as part of the White House BRAIN Initiative, could further our understanding of how brain function arises from the complex interplay of individual neurons, including how complex behaviors like addiction develop." What could go wrong?
"Volume 1 of the Bodleian's Gutenberg Bible, printed in 1455" [Digital Bodleian].
"Vesper is opinionated software. Every interaction, pixel, and line of code was carefully considered, and no work was too precious to throw away. I'd like to share some history of how Vesper came to look and feel the way it does" [Vesper]. More excellent writing on software, this time from a contemporary author.
* * *
Readers, feel free to contact me with (a) links, and even better (b) sources I should curate regularly, and (c) to find out how to send me images of plants. Vegetables are fine! Fungi are deemed to be honorary plants! See the previous Water Cooler (with plant) here. And here's today's plant (Isolato):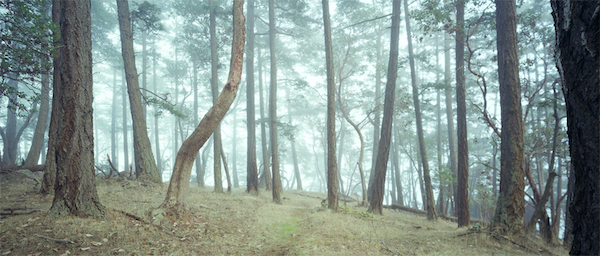 I thought these were trying to be a triptych…
* * *
Readers, I know it's the dead days of August, but if you can, please use the dropdown to choose your contribution, and then click the hat! Your tip will be welcome today, and indeed any day. Water Cooler will not exist without your continued help.