Greenland shark now oldest living animal with backbone StarTribune (Chuck L)
How a Legal Loophole Could Trigger a Landgrab for the Moon's Most Valuable Real Estate MIT Technology Review
Under Proposed Law, Parents Who Feed Kids A Vegan Diet May Risk Jail Time In Italy Huffington Post. This is nuts. Seventh Day Adventists are much healthier on average than most adults, and I believe score very well on longevity too. Admittedly, some are strict vegans while others are lacto-vegetarians. But I know many upper caste Indians who were brought up as vegans and I've never heard of health issues resulting from their diet.
Man In Ontario Raid Made 'Martyrdom Video,' Planned Attack: Canadian Police Huffington Post (furzy). I don't mean to sound as if I am trivializing this event, but it is worrisome when news stories sound a lot like the plot of action movies…
Brexit
Is the ignorant Leave voter just a comforting myth? Telegraph

A divided nation Simon Wren-Lewis. Reactions from UK readers?

Brexit Britain will miss cheap EU funds for infrastructure Financial Times

The BoE and those companies materially contributing to the UK FT Alphaville. Wowsers BoE to bribe companies by buying their bonds, as in lowering their costs of financing. Bad precedent plus is this enough of an inducement for non-finance players (ie, cost of money not a big % of cost of goods sold)? Probaby not, which means this winds up being a subsidy that does not change behavior.
Labour leadership row: Corbynites plan rule change to cement left's grip on the party Independent. You need to read through the considerable noise of the Independent's antipathy for Corbyn to pull out the signal.
Is the euro a foreign currency for peripheral Eurozone (EZ) countries? New Economic Perspectives
Refugee Crisis
Migrant Flows to Greek Islands Increase 76% Greek Reporter

In pictures: Where have all the migrants gone? Politico

Hungary Mulls Appointing New Police Officers over 'Migrant Influx Novinite
Explosions target Thai tourist towns BBC
Many Countries Sink or Swim on Commodity Prices —and on Orders from China Barry Ritholtz (resilc)
Ukraine/Russia
Putin's latest Crimean gambit Politico. Putin has been very disciplined about not falling for US efforts to embroil him in an eastern Ukraine sinkhole. And in general, his pattern has been to move aggressively to take advantage of upsets created by others, as opposed to setting apple carts of his own in motion. This is a marked departure for him. Wonder if there is a complex calculation related to the clear US intent to escalate v. Russia.

Russia Announces War Games After Accusing Ukraine Of Terrorist Plot Huffington Post (furzy)

Russia's Weakness Is Its Economic Policy Paul Craig Roberts and Michael Hudson
Turkey
Erdogan's Approval Rating Soars in Turkey Following Coup Attempt Bloomberg

Iran Daily: Iranian-Russian Pressure on Turkey Over Syrian Crisis EA WorldView (resilc)
Syraqistan
Lopsided Peace Talks Collapse, Saudis Resume Bombing Yemen and U.S. Sells More Weapons Intercept (resilc)

On Threats and Intimidation Ben Ehrenreic (guurst)

What If Saudi Arabia Collapses? LobeLog (resilc)
Big Brother is Watching You Watch
Are There Any Limits on Obama's Drone War, Really? Marcy Wheeler, New Republic. Important.

Tor promises not to build backdoors into its services engadget. If you believe that, I have a bridge I'd like to sell you. For instance, what if Tor somehow incorporates codes/utilities from others with the backdoors so it can claim innocence? And you are only really secure if you have end-to-end control, which no one has (save at most on well-secured intranets).

Hillary Clinton strategist Bob Beckel called for WikiLeaks editor Julian Assange to be assassinated. #DNCLeak pic.twitter.com/9L2ixl24Er @Wikileaks
Imperial Collapse Watch
How the CIA Manipulates the Media and Hoodwinks Hollywood Defend Democracy

Pentagon won't reveal how many troops are fighting ISIS The Hill (Dan K)
Trade Traitors
Clinton: "'I'll appoint a chief trade prosecutor' BBC. I will leave it to readers to shred this.

On Trade, Our Choices Aren't Only Xenophobic Nationalism Or Neoliberal Globalization In These Times (resilc)
Clinton E-mail Tar Baby
EXCLUSIVE: Joint FBI-US Attorney Probe Of Clinton Foundation Is Underway Daily Caller. James C: "Yes, I know this is the Daily Caller. Needs confirmation." Moi: Even if true, this "investigation" is probably to enable the DoJ to get in front of what the more legally constrained Judicial Watch will find and claim it's a most a molehill.
2016
The actions to ensure we will escalate our wars are being taken as we speak. January will be too late to stop it. @emptywheel

Bernie Sanders Delegate Tells a Very Different Story About the DNC to the one We've Been Fed Life and News (Lulu)

Defining politics: If Hillary Clinton and Tim Kaine are "progressive," then the word has lost all meaning Salon (resilc)

Clinton targets Trump on Republican turf Financial Times

Is Trump Wrecking Both Parties? New York Times. Trump is forcing price discovery of severely overvalued assets. Resilc: "Clintoons wrecked the Demos with non stop bad policy and corruption."

Why is Clinton using Trump to promote Republicans? Carl Beijer (martha r)

Republicans in plea to cut Trump funding BBC

Inside Donald Trump's Meltdown Time. Furzy: "​The amount of clickbait is overwhelming!!!​" Lambert and I are wondering whether:

1. Trump never really wanted to win, or if he did, now that campaigning has given him a bit more of an idea of what the job entails (including kissing a lot of ass), he's decided he doesn't want to win. I raised that issue a long time ago and it still looks like an open question.

2. Trump has a lot of habits he developed as CEO, like acting abruptly, which worked often enough for him to rely on them. And they (shockingly) worked during the primaries, so he got reinforcement. But his pattern of lashing back and not recovering well (starting with Megan Kelly) is a real weak spot, and the Clinton team has gotten to be very good at taking what were (not in the Kelly case, but later ones) what a journalist called "foot faults" and blowing them up into being something much bigger, and Trump's quick retorts have only made matters worse. In each case, Lambert and I came up with multiple ways Trump could have flipped the attack back on his attackers or at the very worst, diffused it without apologizing or admitting error (which he seems unconstitutionally willing to do, a fault he and Clinton share). So this may be his outsized ego getting in the way of his need to shift tactics.

3. Trump is just outgunned. The Clintons and the hostile Rs have way way more surrogates. Trump and his team would have trouble fielding all the salvos even if their responses were more on target. And as Glenn Greenwald and others have pointed out, that's before you get to the fact that much of the "reporting" is Dem propaganda. My God, Trump is in NYC real estate and casinos, two of the dirtiest businesses around. He has said plenty of lame and inconsistent stuff on the policy front. It continues to amaze that the press has to resort to near or actual fabrications rather than do real journalism on such an easy target.

Look… I'm no fan of DWS… but this pamphlet put out by Canova's campaign is outrageous. pic.twitter.com/DKzPMq3ej9 @AlanKestrel750 (martha r). Aiee, the need to compete on Israel fealty in Florida…ugly.
SF Gate published pics of Bernie's new house and it's so average & Bernie that it's hilarious pic.twitter.com/nBNtsKIMJG @LarryWebsite
DEA take millions of dollars asset seizures past decade Business Insider (resilc)
Letter of Resignation from the Palo Alto Planning and Transportation Commission NewCo Shift (martha r)
Report on Racial Bias in Baltimore Policing Also Exposes Gender Bias New York Times
Class Warfare
However, Uber vehicle financing schemes have come in for heavy criticism in the US, as consumer and worker advocates allege Uber takes advantage of its drivers, pulling them into debt they cannot afford.

Ms Mora, who took out a car loan two years ago from Blackstone-owned Exeter, says monthly payments of $726 for her Toyota Prius cost more than the rent on her apartment. "I told them this is usury, absolute usury," she complains.
Antidote du jour (furzy):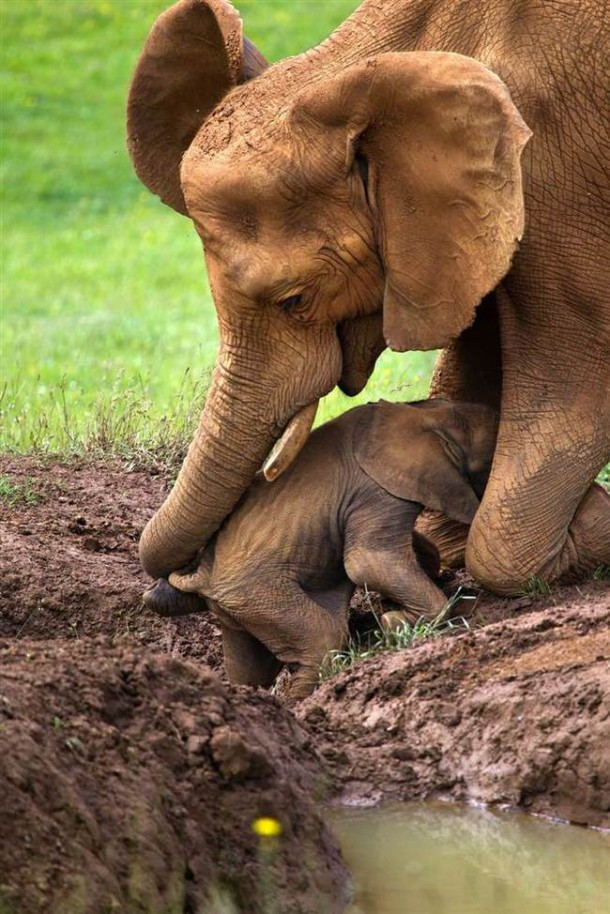 See yesterday's Links and Antidote du Jour here.