African Wildlife: Darkness Falls NYRB
The Opossum: L.A.'s Most Anxious Animal LAist
Faraway, So Close! Earth-Like Planet Discovered Orbiting Proxima Centauri Der Spiegel
Gaining confidence, Fed officials eye interest rate hike this year Reuters
Banks look for cheap way to store cash piles as rates go negative CNBC
Suing a Debt Collector? Now They Can Buy Your Lawsuit Bloomberg
Royal Bank of Scotland cancels Infosys contract FT (RS).
SEC tells another company: Stop blocking whistleblowers Francine McKenna, MarketWatch
Too Big to Frack? Oil Giants Try Again to Master Tech WSJ
An oil industry lobbyist wrote the request to audit the state's main climate change agency  Los Angeles Times
Bracing Ourselves for the Climate Tipping Point Pacific Standard
Historic Flood Event in Louisiana From 20-30 Inches of Rain Weather Underground
Syraqistan
Exclusive: Civil war costs Yemen $14 billion in damage and economic losses – report Reuters
Refugees/Migrants Emergency Response – Mediterranean UNHCR
Corbyn joins seatless commuters on floor for three-hour train journey Guardian
War Drums
Global conflict tracker Council on Foreign Relations
2016
The State of the Clinton-Trump Race: Is It Over? NYT

Hillary Clinton Picks TPP and Fracking Advocate To Set Up Her White House The Intercept. Body language says that Clinton feels she can and will govern with the Republicans and without the left. Salazar: "[T[here's not a single case where hydraulic fracking has created an environmental problem for anyone" (via). Not a single case?

Clinton Foundation should stop accepting funds Editorial, Boston Globe. "Even if [the Clintons have] done nothing illegal, the foundation will always look too much like a conflict of interest for comfort" [waves perfumed handkerchief under nose].

The best thing about Hillary Clinton's economic policy: it's not Trump's The Economist, Medium (KC).

Why Clinton's plan to scrap Citizens United won't work The Economist

Clinton's August fundraising spree — from Scranton, PA to Cher AP

Hillary scrubs sexual assault pledge after allegations against Bill resurface NY Post (furzy).

Trump to Air First TV Ads of General Election Campaign WSJ

Can the 2016 election be rigged? You bet Roger Stone, The Hill. (Josh Marshall, responding, writes that "rigged elections in America are not a common occurrence nor is such a thing realistically feasible," but should read this on Ohio 2014 (for which counter-arguments). On the narrow point of "realistically feasible," Marshall is wrong. Meanwhile, in his article, Stone writes: "[T]hat Scott Walker and the Reince Priebus machine rigged as many as five elections including the defeat of a Walker recall election." Going down all guns blazing?

Trump Slams Milwaukee Protests, Appeals to Black Voters With Law and Order Promise ABC
Sanders revs up 'public option' fight after Aetna leaves ObamaCare The Hill. The headline is deceptive. From the story:
[Sanders] said he will reintroduce his legislation to create a system in the next session of the Senate, "hopefully" after Democrats regain control of the chamber.

"In my view, the provision of healthcare cannot continue to be dependent upon the whims and market projections of large private insurance companies whose only goal is to make as much profit as possible," Sanders said in a statement Tuesday.

"That is why we need to join every other major country on earth and guarantee health care to all as a right, not a privilege," he said.
The "public option" was a bad faith effort pushed by career "progressives" running interference for Obama against single payer. The public option is a neoliberal proposal that subordinates the provision of health care to the market; that's why it's an option. Medicare for All is not a neoliberal program, because the provision of health care comes first. So the headline writers is either utterly ignorant or lying.
Obama to take trade battle to the heartland TPP
10 years after joining Obama's team, these 'lifers' are getting ready to leave the White House Los Angeles TImes.
Inside the administration's $1 billion deal to detain Central American asylum seekers WaPo. Ka-ching.
Imperial Collapse Watch
Confirmed: hacking tool leak came from "omnipotent" NSA-tied group Ars Technica
Guillotine Watch
Hedge Fund Manager Profited From Death Arbitrage Bloomberg

Yachting with the enemy: Ivanka Trump and Jared Kushner take the jet skis out and relax on Democratic Hollywood billionaire David Geffen's $200m mega-yacht off the coast of Croatia Daily Mail. It's almost like they're all on the same team…
The Houston Man Who Refused to Plead Guilty Does Not Want an Apology Houston Chronicle
Policing Class Jacobin
Class Warfare
Uber and Lyft Want to Replace Public Buses Bloomberg (MR).

firms and inequality macromom

Skills gap for US manufacturing workers mostly a myth, paper says Phys.org
Why You Should Never Tell Someone to Relax WSJ
Why the Best Athletes All Have Their Own #PhelpsFace Nautilus
The Finance Franchise Robert C. Hockett and Saule T. Omarova, SSRN. "[T]he sovereign public acts effectively as franchisor, licensing private financial institutions to earn rents as franchisees in dispensing a vital public resource: the public's monetized full faith and credit." What fun!
Antidote du jour: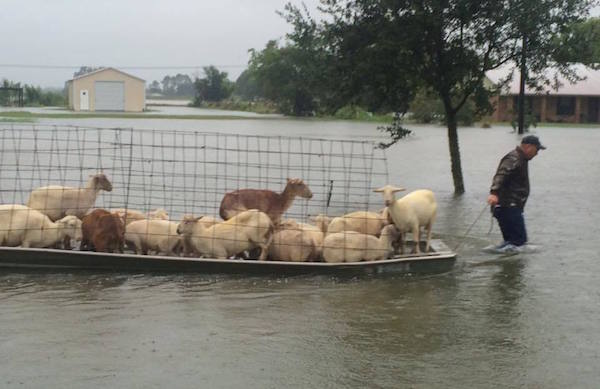 See yesterday's Links and Antidote du Jour here.