Dear patient readers,
We are thin on links at our launch time. We should have a full ration by 8:30 AM. Please talk among yourselves and come back later!
Number 10 cat Larry loses collar in 'most brutal fight yet' with Foreign Office's Palmerston Telegraph
Last woolly mammoths 'died of thirst' BBC
Russian Anthrax Outbreak Linked to Climate Change Siberian Reindeer
In the Shadow of the DNC, Art About Politics vs. Political Art Hypoallergic (resilc)
Theranos' New Defense of Its Tech Is Being Called a 'Bait-and-Switch' Fortune (EM). Why isn't Holmes in jail?
Elizabeth Holmes's First Public Presentation of Theranos Data Falls Short Vanity Fair (resilc)
New diagnostic tool could make detecting Zika cheap and easy The Verge
Brexit
Brexit: Surge in anti-immigrant hate crime in areas that voted to leave EU Independent

More than half a million EU nationals will be forced to leave Britain after Brexit, think tank warns Telegraph. This part will not please the anti-immigrant crowd: "However, of the 3.6 million EU citizens currently living in the UK, more than 80 per cent would have been here for five years and would thereby retain the right to stay."

Eurocrats' pensions shape up to be flashpoint in Brexit talks Financial Times

Brexit in the hands of the unbelievers Politico. Important. Confirms what we've said about the manpower issues on the UK side, and then some: "Using this vestigial capacity to negotiate the myriad of trade deals that may be required will be like 'trying to bail an Olympic swimming pool with a thimble," according to one former trade adviser.. "Be sure to read this section, close to the end: "A post-Brexit relationship could end up sticking closely to the status quo, simply due to bureaucratic inertia."

Switzerland becomes Brexit casualty Politico. Some readers had claimed the reserve would happen that Switzerland would get its break on immigration, aiding the UK. We had said we thought that was not at all likely.
Greece eases back on capital controls in bid to reverse currency flight Guardian
Germany hits out at Turkish 'blackmail' over visas Financial Times. Erdogan clearly has the upper hand. He can send lots of refugees into Europe at will.
Where's China dumping all of that steel now? MacroBusiness
Syrqaistan
Obama Orders Air Campaign Against ISIS in Libya, Escalating 'No-Boots War' Defense One (reslic)

Why Did Russia Send 'The Terminator' on a Humanitarian Mission in Syria? Daily Beast (resilc)
Imperial Collapse Watch
Amazon CEO Jeff Bezos joins a group led by ex-Google CEO Eric Schmidt to advise the Pentagon Business Insider

NATO Spending, in Two Charts: 2016 Edition Defense One (resilc)
2016
Hillary Clinton Will Lose Voters If She Continues To Lie Atlantic

What does the Virulent Hatred of Hillary Clinton Really Mean for Our Democracy in the Long Term? OpEd News. Better than the headline.

Hillary Clinton Campaign Hosting 'Cybersecurity Fundraiser' Weekly Standard (Li)

Hackers are putting U.S. election at risk CNN. Bill B: Schneier hyperventilates over alleged Russia hackers, uses CNN as evidentiary standard, ignores tremendous public service of corrupt DNC exposure. CIA-linked Schneier has shown his colors. Establishment sock puppet. The beginning of the end of Tor.

In case you think Blunden is exaggerating, consider:

Mr. Clapper was careful to point out that U.S. intelligence agencies haven't reached a firm conclusion as to whether Russia or any other country was behind the recent computer breach that stole emails and other records from the Democratic National Committee.

Hillary Clinton Unleashes Her Secret Weapon to Win Over White Men Vanity Fair (resilc)

The Clinton camp is falling into the same trap as Remain Guardian

Selling Past the Close Scott Adams (EM)

Trump: Taking back Crimea would trigger World War III Politico.
The Sordid Ways Death-Penalty States Obtain Execution Drugs Vice (resilc)
SF Landmark, Luxury High-Rise Millennium Tower Is Sinking Fast CBS San Francisco (EM)
Slap-happy surgeon escapes prosecution, now it's up to the public to judge Syracuse (bob)
Americans' Economic Gloom Festers as Stocks Hit New High: Gallup Stumped Wolf Richter
Guillotine Watch
Peter Thiel Is Very, Very Interested in Young People's Blood Inc. In Water Cooler yesterday but a "don't miss" item. CRT: "Speaking of weird and unsavory, if there's one thing that really excites Thiel, it's the prospect of having younger people's blood transfused into his own veins."

I'll let the doctors chime in, but the more Thiel and his buddies get these treatments, the greater the odds of picking up diseases from donors, like Hepatitis C. For instance, as the CDC points out, "If symptoms occur, the average time is 6–7 weeks after exposure, but this can range from 2 weeks to 6 months. However, many people infected with the Hepatitis C virus do not develop symptoms." I know someone who had Hep C and never used IV drugs; he's gay and thinks he must have gotten it by using a razor he didn't clean well enough at a trick's house. In Australia, tattoos from not-adequately-sanitized needles are responsible for 15-20% of the Hep C infection. Similarly, my father had an extremely bad reaction to a second gamma globulin treatment for his auto-immune disease that led to his suicide (among other things, ulcers in his mouth so he could not eat and rapidly lost 25% of his body weight; he was then put on prednisone, a powerful steroid that most users hate taking; he also developed skin rashes so be that he found it impossible to sleep.). I wondered if there was a problem with the batch of gamma globulin itself or whether getting products made from other people's blood can produce bad reactions over time in some patients. So I have a sneaking suspicion that Thiel's plan might not work out as he envisages.
Class Warfare
The college debt crisis is even worse than you think Boston Globe. Lambert linked to this in Water Cooler, but wanted to make sure you didn't miss it.

The Financial Firm That Cornered the Market on Jails Nation (resilc)
Antidote du jour (furzy):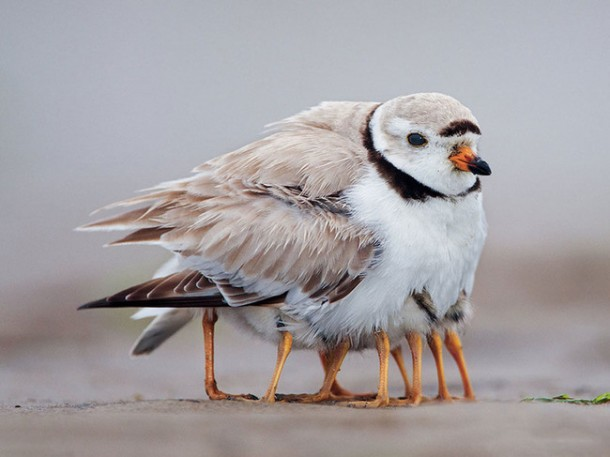 See yesterday's Links and Antidote du Jour here.