This tree in Greece is Europe's oldest known living tree Christian Science Monitor
Is this irrational exuberance? — markets questions for the week FT
Deutsche Bank's $10-Billion Scandal The New Yorker
SNP moves to close Scottish tax haven loophole in Westminster The Herald (RS).
Questions about central bank firepower loom at Jackson Hole FT
Reserve Bank of India: Inflation hawk Urjit Patel to take top job BBC (J-LS).
Why No One Trusts China's Markets Bloomberg
Bay Area transit system to subsidize Uber, Lyft rides Mercury News. The grift continues.
Carbon capture can drive a 21st Century revival of British industry Ambrose Evans-Pritchard, Telegraph. Green Tories?
Define the Anthropocene in terms of the whole Earth Nature
This Drug Could End America's Painkiller Epidemic Bloomberg. Seems a little meta.
Syraqistan
Cognitive biases for Corbyn Stumbling and Mumbling
Black Injustice Tipping Point
White Lives Matter group protests outside NAACP in Houston's Third Ward Houston Chronicle. Small turnout.

Condemnation of Charter Schools Exposes a Rift Over Black Students NYT
Attending Texas Charter Schools Hurt Students' Future Wages, Study Finds Education Week
War Drums
2016
Trump gains ground against Clinton, tracking poll finds Los Angeles Times

An Economics Lesson for Political Pollsters Bloomberg

Focus group: Trump's "erratic" attacks are costing him supporters CBS. Frank Luntz.

North Carolina a snapshot of Trump's shrinking trade appeal McClatchy. Reframe as the sovereignty issue TPP is?

Colin Powell sets record straight on involvement in email scandal Page Six. Powell: "Her people have been trying to pin it on me." Guess the firewall thing is over and done, then?

Clinton Foundation Needs 'Some Time' Before Cutting Foreign Money Newsweek

Democrats fret over timing of Clintons' charity fete Politico

Early Voting Dictates a New Clinton Campaign Structure Bloomberg. "[T]he structure acknowledges the increasing importance of early voting, which offers Clinton the potential to lock in an early lead when ballots begin to be cast in late September." Hence the current focus of the Clinton campaign and the press — supposing them to be distinct — on declaring Clinton already the victor. People like to vote for a winner.

Clinton campaign manager suggests Donald Trump may be a 'puppet for the Kremlin' Business Insider. A Red Scare is a two-fer for liberals: Beating the war drums and kicking the left. Mild-mannered Robbie Mook. Who could have known?

Clinton Allies Say They're Ready for Rough Campaign After Trump Shakeup Bloomberg. Hard to imagine a rougher campaign than accusing your opponent of treason; I can't recall an example of a Presidential candidate doing that. Brock is making Karl Rove and Lee Atwater look like choirboys.

Ads for Presidential Race Drop 60%, Hurting Local Broadcasters Bloomberg

Silicon Valley Keeps Its Distance From Donald Trump WSJ. Unsurprisingly, given that Eric Schmidt is all in for Clinton.

Democratic mega-donors plow money into Senate, Clinton bids Yahoo Finance

Hillary Clinton's Cash Lead over Donald Trump Grew in July WSJ

The Real Way the 2016 Election Is Rigged BIll Moyers

Trump, Clinton 'Have Not Earned Our Vote,' says Jill Stein ABC
On dating men with "potential" Medium
Planned, forgotten: Unfinished projects could've spared thousands from Louisiana flood The Advocate
Fascism and Democracy Jacobin. Remember when Trump was a fascist? Before he was a Russian agent? Good times.
The Panopticons are coming! And they'll know when we think the grass is greener The Conversation
The History of Money: Not What You Think The Minskys
JMK Writings Project New Economic Perspectives
Antidote du jour (via):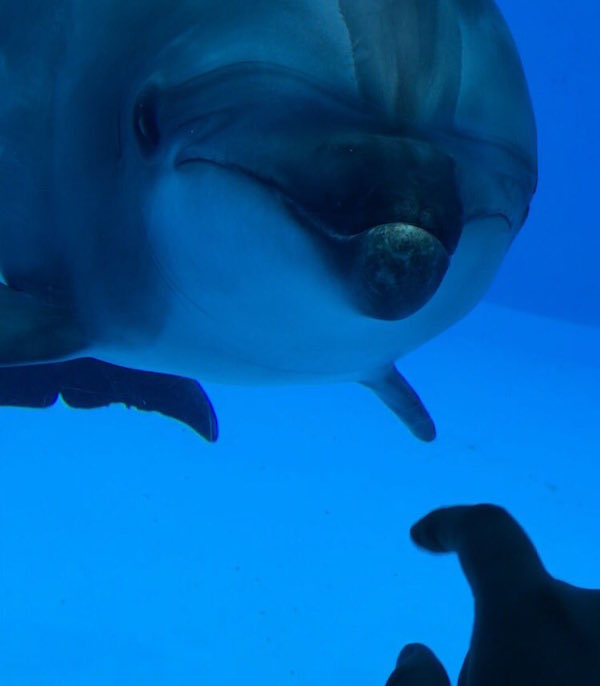 See yesterday's Links and Antidote du Jour here.