Twins born in Toyama aquarium's female-only shark tank stump officials Japan Times
India's famous crocodile-hunting female tiger, Machli, has died Quartz (JS).
SEC Probes Silver Lake Over Fees WSJ
All the Fun Is Going Out of Hedge Funds Bloomberg
A clubby oligopoly that is overdue for reform FT. Accountancy.
RBS Pays Negative Interest on Large Deposits Starting Monday; Negative Interest Roundup MishTalk (Furzy Mouse).
Exxon Mobil Fraud Inquiry Said to Focus More on Future Than Past NYT
U.S. Army fudged its accounts by trillions of dollars, auditor finds Reuters
Dieselgate in Europe: How Officials Ignored Years of Emissions Evidence Der Spiegel
Protesters settle into camp life Bismarck Tribune
Coding Boot Camps Attract Tech Companies WSJ
Syraqistan
No ISIS There – Are U.S. Troops In Hasakah "Advising" Kurds To Attack The Syrian Army? Moon of Alabama

Kurds versus Syrian army battle intensifies, complicating multi-fronted war Reuters

Why Iraqis fear victory Le Monde Diplomatique
It's time to defend Brexit The Spectator
Pinochet's widow under investigation on suspicion of swindling millions Guardian
War Drums
U.S. Policy in Syria: Are We Doing Enough? NYT

Live Blog: Ukraine In Crisis Radio Free Europe
Slimed! Gross 'black slime' creeps over Washington DC's most famous monuments – and no one knows how to get rid of it Daily Mail
Yes, It's Possible to Hack the Election ABC
Internet Voting Leaves Out a Cornerstone of Democracy: The Secret Ballot MIT Technology Review (JS).
2016
2016 candidates' cookie recipes could help predict winner USA Today

With a comfortable lead, Clinton begins laying plans for her White House agenda WaPo. "Clinton has borrowed some of her economic policy agenda from the liberal Roosevelt Institute in New York." (NC covered the Roosevelt Institute in 2011 here, here, and here. I'd welcome evidence that they've changed.)

Not all Clinton charities bound by new set of rules Boston Globe. "Big chunks of the Clinton family's charitable network would be exempt from a self-imposed ban on foreign and corporate donations if Hillary Clinton wins the presidency, loopholes that highlight the complexity of disentangling her from the former first family's myriad potential conflicts of interest." Wow, that's a real shocker.

Foundation Ties Bedevil Hillary Clinton's Presidential Campaign NYT

Silicon Valley techies not yet coding for Clinton Mercury-News (MR).

Debbie Wasserman Schultz's Primary Challenger Claims She Illegally Used DNC Resources Against Him (interview) Truthdig (MR).

Podesta Group retains outside counsel over Manafort-related scandal Politico

Stephen Bannon, Donald Trump's new campaign chief FT

QuickTake Q&A: The Debates That Donald Trump Now Wants to Debate Bloomberg

Donald Trump's campaign is still spending remarkably little CNBC

Trump slams Clinton's 'more of the same, but worse' in first ad France24

Trump's Empire: A Maze of Debts and Opaque Ties NYT. Yves: "That NYT piece is another journalistic failure. Either the reporters don't understand what non-recourse debt is (although they do actually explain the concept in the piece so they can claim to be accurate) or they are choosing to mislead readers. None of this is "Trump's debt". And his net worth is NET of the debt in his entities. It's the value of his cash, his personal property (art, cars, personal real estate), any funds run by third party managers, plus (drumroll) the value of his share in various ventures, and that is his share of the equity. Lordie."

Republicans prep 'break glass' emergency plan as Trump tumbles Politico

Trump and Clinton's free trade retreat: a pivotal moment for the world's economic future Guardian. Interesting if true.

Bernie Sanders' New Political Group Raises Campaign Finance Questions ABC

CNN Green Party Townall [sic] CNN

Why Ajamu Baraka? Why Vice President? And Why the Green Party? Black Agenda Report

How American Politics Went Insane Jonathan Rauch, The Atlantic. Sanders is a sociopath, and the Grand Bargain's 2011 failure was a "debacle." Alrighty, then.
Troops using 'Clinton defense' in classified information cases The Hill
Judge Refers Arizona Sheriff Joe Arpaio for Criminal Prosecution NYT
What You Need to Know About the Private Prison Phase-Out The Marshall Project (JS).
Class Warfare
Crowdsourcing Austerity Jacobin. NYU.

This helpful chart reveals if a robot is coming for your job Business Insider

'We're just rentals': Uber drivers ask where they fit in a self-driving future Guardian
Should writing for the public count toward tenure? The Conversation (JS).
Ryan Lochte's apology is clear: He doesn't realize what he has done wrong WaPo
The hidden danger of big data Al Jazeera
Journal Sentinel Archive Disappears Urban Milwaukee
Emptiness n+1
Fifteen Fatal Fallacies of Financial Fundamentalism William Vickrey (1996).
Antidote du jour (via):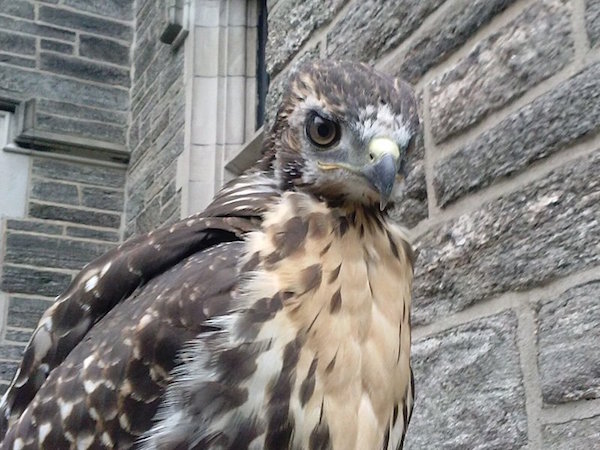 First red-tailed hawk fledge of 2016 from @StJohnDivineNYC, possibly first in Manhattan.
See yesterday's Links and Antidote du Jour here.