Obituary: Donald Ainslie ("D.A.") Henderson, eradicator of smallpox Economist
Death Toll From Italy Earthquake Rises to 247 Wall Street Journal :-(
What Were Blogs? New Republic. And how many times has blogging been declared to be dead? And calling Gawker a blog is a category error. As the Columbia Journalism Review pointed out, what matters is the activity, not the platform. Journalism is journalism whether done in print, on television, or on blogging software. Gawker was a celebrity/gossip magazine on blogging software. It was managed on old media lines with some new media tweaks (editors, even famously fostering intense competition among writers by tracking how many reads an article and IIRC tying pay to traffic).
Vice chief predicts old media 'bloodbath' Financial Times
Big Banks Want to Use Digital Cash to Cut Costs and Speed Transactions Bloomberg. Note this is to advance a pet bank objective: "freeing up capital" so they can go leverage themselves in other ways. Also note banks want to minimize float now that ZIRP makes it worth nothing to them. And logically, if this makes transactions clear faster, how does this help regulators exactly? That would seem to make it harder to intercede in the event of money-laundering.
Brexit
Brexit costs will be felt soon enough Financial Times
US Treasury slams EU tax probes ahead of possible Apple verdict Politico. Get a load of this, quoted from a Treasury blog post:
Furthermore, it is possible that the settlement payments ultimately could be determined to give rise to creditable foreign taxes. If so, U.S. taxpayers could wind up eventually footing the bill for these State aid recoveries in the form of foreign tax credits that would offset the U.S. tax bills of these companies.
As if the EU should be in business of worrying about US tax law, particularly since the US is virtually the only country that takes the position that it can tax income on a worldwide basis? A Politico daily e-mail also points out:
One of the U.S. Treasury argument is that the Commission "should not seek retroactive recoveries under its new approach." This is the Treasury wanting to have its cake and eat it. By definition, all Commission state aid cases are retroactive — because they deal with past behavior.
Treasury to EU: Back off on tax probes of US companies CNBC (furzy). Here is the Treasury paper.
France's Sarkozy brands burkinis a 'provocation' Associated Press (furzy). Lordie. It used to be that "provocation" referred to wearing too little. Burkinis got a following in Oz among non-Muslims when they were introduced there. And I so hate how I look in a swimsuit that I'd much prefer to wear a dive suit if/when I ever went to the beach, and burkinis would make that choice look less odd.
Brazil to finalise Rousseff impeachment Financial Times
Syraqistan
Imperial Collapse Watch
Summer Study on Autonomy Defense Science Board. Martha r: "June. The Pentagon's plans for robotics."
2016
Bernie Sanders' new 'revolution' rocked by revolt of its own as top staff head for the exits Independent (resilc)

Clinton Foundation Investigation Update: Key Details About Financial And Political Dealings International Business Times (martha r)

Protests Target Clinton Fundraiser at Hollywood Home of Pro-Israel Mega-Donor Alternet. Small potatoes as far as numbers go, but in a wealthy enclave, small crowds are so unheard of as to seem more significant.

How to Save the Clinton Foundation New Yorker (resilc). Since when should someone care to "save" a cancer?

Why The Clinton Foundation Is Gross American Conservative

Stoking Russia Panic for Partisan Gain Will Have a Long-Term Price for Peace FAIR (martha r)

As Secretary of State, Hillary Clinton Hosted at Dinner a Ukrainian Donor to Family Foundation Wall Street Journal. So Hillary is a Putin stooge too?

Libertarian candidate Gary Johnson says most of GOP right now 'is me' CNBC

Farage's Brexit message woos Trump fans Financial Times. A contact gave the Trump/Farage combo high marks. The MSM also seems to be missing an obvious reason that Trump is making a tour in red states: he's testing his revised messaging before low-risk audiences. Also see FT commentariat hatred for Farage, who is a rank opportunist. But so are the pro-City Labour MPs but they carry it off with much more finesse.
Obamacare
The Obamacare Death Spiral PopularResistance (martha r). A very pointed, high-level critique. Worth circulating to Obamacare defenders (particularly those who have employer-provided insurance).

Public Option Would Fix Health Insurance Marketplace American Prospect. Help me. So the Vichy Left is reviving a negotiating ploy as if it was a serious idea? Resilc: "10k a year cost+deductibles for someone making 10-20$ an hour=worthless."
EpiPen Uproar Highlights Company's Family Ties to Congress Intercept
Police State Watch
NYPD won't share actions against disciplined cops New York Daily News (martha r)
Howard Johnson's restaurant to close, leaving only 1 more Washington Post (resilc). OMG, these were icons when I was a kid! When on road trip (and those were the norm, flying for vacations was expensive for families in the 1960s), HoJos were the highway purveyor of reliable middle America food. But as standards improved, HoJos stayed in a time capsule.
Commission to look at fees Virginia Retirement System pays managers Roanoke.com (DO)
Class Warfare
Antidote du jour (Barbara B):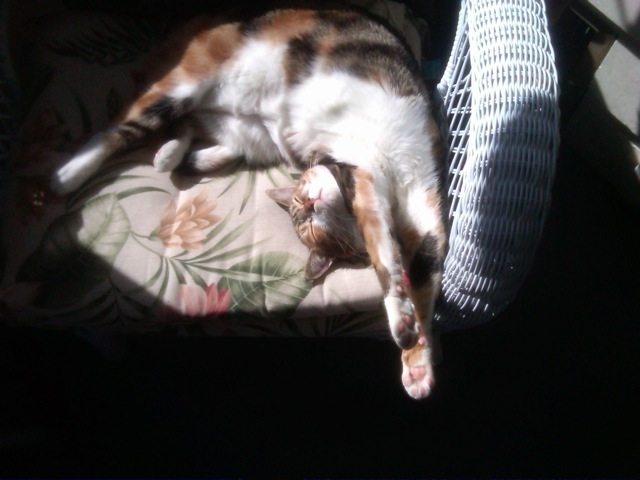 See yesterday's Links and Antidote du Jour here.