Dear patient readers,
We are a bit short of links at launch time. I had several meetings yesterday. I'll add a few more, but also feel free to supply more in the comments section.
Storms devastate monarch butterflies' forest habitat in Mexico Guardian (David L) :-(
'Human sacrifice' staged at Cern, home of the God Particle Independent. Chuck L: "Geek humor out of control."
20% of scientific papers on genes contain gene name conversion errors caused by Excel WinBeta (Chuck L)
Overselling A.D.H.D.: A New Book Exposes Big Pharma's Role New York Times (martha r)
Holding Clean Energy Hostage Jacobin (martha r)
Brexit
U.K. Labour's Smith Would Oppose Brexit Trigger Without New Vote Bloomberg
Stiglitz: The days of the euro are numbered Yahoo. Bugs Bunny: "He makes the points from his book about needed treaty changes but then veers way off course at the end prescribing a digital currency and abolishing paper money as part of the solution. Fits into your "you can't just flip a switch to leave the euro" mantra. I wonder how much Stiggy gets out these days."
Germany's new problem border: Poland Politico
Assets of Scottish shell firm seized amid probe in to allegedly corrupt Ukrainian MP Herald Scotland
Slovakia will send more soldiers to Cyprus Slovak Spectator
Syraqistan
Acceptable Losses Andrew Cockburn, Harper's (martha r)
Assad May Have Kept Chemical Weapons Daily Beast. Resilc: "BS from DC."
Big Brother is Watching You Watch
The Government Uses FISCR Fast Track to Put Down Judges' Rebellion, Expand Content Collection Marcy Wheeler (Chuck L)
Imperial Collapse Watch
Provoking Nuclear War by Media Counterpunch (resilc)
Trade Traitors
The national security case against TPP The Hill (Emma). Key section:

By facilitating the further offshoring of America's manufacturing base, the trade pact would actually undermine America's military readiness and global economic standing. TPP would hurt our national security interests more than it would help.

Aviation experts laugh off Trump's claim that Boeing will move jobs to China McClatchy. Resilc: "1965, the Japanese make cars???? Ha ha ha ha ha."
2016
Herhold: How ballot questions for bonds mislead voters Mercury News (EM)
Obamacare
Obamacare is Rapidly Becoming the Poster Child for American Inequality Michael Krieger (Chuck L). "The best thing about Obama (from an oligarch's perspective), is his uncanny ability to push through upward redistributive wealth policies while still maintaining a phony aura of caring about the little guy amongst so many of his apparently lobotomized supporters."

Tennessee clears steep Obamacare rate hikes Washington Examiner. Martha r: "BCBS rate hike is 62 percent…Cigna 46 percent, Humana 44 percent."
A Tale of Two Standoffs Jacobin (martha r). "The federal response to Lakota protests against the Dakota Access Pipeline couldn't be more different than their reaction to this year's Bundy occupation."
Officials Pull Water Supply as Dakota Access Protest Swells in Number and Spirit Common Dreams (martha r)
FBI Allowed Informants To Commit More Crimes In 2012 Than Year Before Huffington Post (Chuck L)
Richmond Fed Manufacturing Disaster: Activity, New Orders, Shipments Plunge Michael Shedlock (EM)
Swedroe: Research Highlights Active Mgmt Shortcomings ETF.com. The conclusion is hardly new, but this piece gives a good, layperson friendly summary of the most authoritative research on this issue.
Hedge Fund Manager Profited From Death Arbitrage Matt Levine, Bloomberg (Emma). From last week, missed this morbid piece by being on the road…
How did an EpiPen get to costing $600? Vox (resilc)
There's no yield, and Citi isn't going to take it anymore FT Alphaville (Emma)
The CEO's Great Advice About Whistleblowers Never Mentions Them Bill Black (martha r)
Class Warfare
Today's Economic Hard Times Are the Culmination of a Long Series of Crises TruthOut (martha r)

The average American family had the same amount of wealth in 2013 as it did in 1989 World Economic Forum (Emma)

Los Angeles County Seeks "Millionaires' Tax" To Fund Homeless Programs For The Poor MintPress (martha r)

Redefining criminality Center for Crime and Justice Studies (Emma)

Judge orders $15 minimum wage to be put on Mpls. ballot StarTribune (martha r)
Antidote du jour (martha r):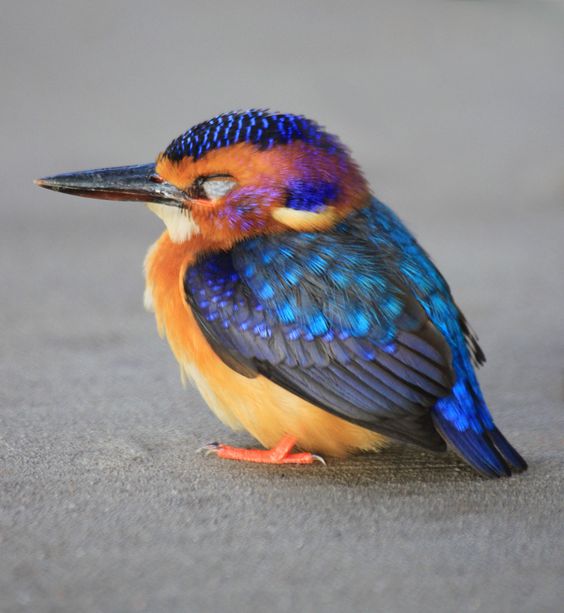 See yesterday's Links and Antidote du Jour here.