Take note, Tony Blair: why jewellery looks so bad on men Spectator
The Mammoth Pirates Radio Free Europe/Radio Liberty (guurst)
A New Step in Re-Creating First Life on Earth Quanta (David L)
University of Chicago Warns Incoming Students That They Will Not Be Shielded From Opposing Views Or Given "Safe Spaces" Jonathanturey.org (Chuck L)
British utility allows businesses to buy "local" renewable energy Treehugger
New Study Finds a Virus That Breaks The Rules of Viral Infection NPR (David L)
Americans Are Just Staying Home More Bloomberg (furzy)
EV Revolution Set To Cripple More Than Just The Oil Industry Oilprice.com (resilc)
Curt Schilling Is the Next Donald Trump Matt Taibbi, Rolling Stone
The Federal Reserve's Monetary Policy Toolkit: Past, Present, and Future The Federal Reserve
Painted as EpiPen Villain, Mylan's Chief Says She's No Such Thing NYT. The latest face to join pharma's wall of shame.
Self-driving taxi trial kicks off in Singapore BBC
Sexual harassment of students by university staff hidden by non-disclosure agreements Guardian
Where No Miner Has Gone Before New Republic
A Cheaper Airbag, and Takata's Road to a Deadly Crisis NYT
World Risk Index: The Human Factor in Natural Disasters Der Spiegel
How the super-rich are making their homes 'invisible' FT
UBS whistleblower exposes 'political prostitution' all the way up to President Obama International Business Times
Why Americans love drones Bulletin of the Atomic Scientists
Muckraking SF journalist Warren Hinckle dies at 77 San Francisco Chronicle
France's burkini ban could not come at a worse time New Statesman
Le Conseil d'Etat suspend l'arrêté « anti-burkini » de Villeneuve-Loubet Le Monde
Temer to Push Privatisation, Cut Social Spending in Brazil, Warns ITUC Telesur
The Bogus 'Humanitarian' War on Serbia Consortiumnews.com (RR)
Brexit
The top 10 reasons Brexit isn't working, according to Brexiteers New Statesman

Germany's eurosceptic courts Prospect

Politicians fuelled rise in hate crimes after Brexit vote, says UN body Guardian
Class Warfare
How to Stay Rich in Europe: Inherit Money for 700 Years Bloomberg (furzy)
Guillotine Watch
Burning Man Turns 30: The Joys, Pitfalls (and Drugs) of Hollywood's "Vacation for the Soul" Hollywood Reporter
Imperial Collapse Watch
The Broken Chessboard: Brzezinski Gives Up on Empire Counterpunch
2016
Syraqistan
Antidote du jour: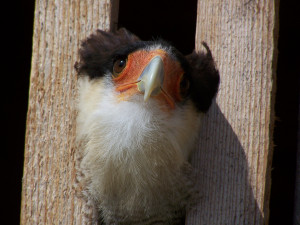 See yesterday's Links and Antidote du Jour here.