No safe haven for polar bears in warming Arctic Nature
Apocalypse Tourism? Cruising the Melting Arctic Ocean Bloomberg
Occupy Wall Street: Where Are They Now? NYT
Occupy Wall Street, five years on: fire in the dustbin of history New Statesman
Easy resolution unlikely for contentious Dakota pipeline Reuters
Uber Accused of Cashing In On Bomb Explosion By Jacking Rates Slashdot (DK).
The bizarre world of bitcoin 'mining' finds a new home in Tibet WaPo (furzy mouse).
Big Deals Like Bayer's Often Fail to Deliver High Performance Gretchen Morgenson, NYT
Lost Locomotive Leaves World Growth Struggling to Gain Speed Bloomberg
Slump in US imports threatens to derail emerging market growth FT
China?
Why Maritime Logistics Pacts are Vital for Asia's Strategic Balance The Diplomat
Study Estimates 100,000 Premature Deaths From Indonesia Haze AP
Will the Bank of Japan cause a global bond tantrum? FT
Brexit
Casting Off NLR (Timotheus).
'The nation state is back': Front National's Marine Le Pen rides on global mood Guardian
Merkel party routed in Berlin polls as right-wing AfD gains AFP
Pro-Putin Party Wins Russian Parliamentary Election Amid Weak Turnout Reuters
The Existential Madness of Putin-Bashing Consortium News
Syraqistan
'Take a trip to Syria to see what "embarrassed" means': Russia's Zakharova to US' Power RT

Why The Cease-Fire in Syria Won't Help Der Speigel

The dark prisoners: Inside the CIA's torture programme Al Jazeera
Big Brother Is Watching You Watch
WashPost Makes History: First Paper to Call for Prosecution of Its Own Source (After Accepting Pulitzer) The Intercept (EM).

The Largest Prison Strike in U.S. History Enters Its Second Week The Intercept
U.S. officials eye links between weekend bombings Reuters
2016
Class Warfare
Rush to Take Advantage of a Dull iPhone Started Samsung's Battery Crisis Bloomberg
Leaked Apple emails reveal employees' complaints about sexist, toxic work environment Mic
Neighbor Unlocks Front Door Without Permission With The Help Of Apple's Siri Forbes. Internet of Sh*t.
Canadians: you have until Oct 7 to weigh in on using voting machines in national elections Boing Boing. Please, Canada. Don't be stupid like us.
Antidote du jour (via):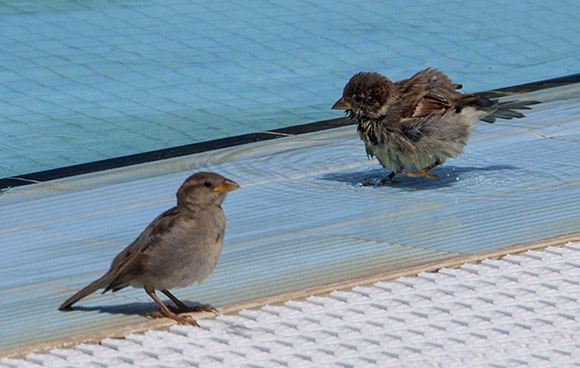 Mrs. Mop: "Look at these beautiful sparrows in Cuba, bathing in public and enjoying life."
See yesterday's Links and Antidote du Jour here.