Giant Pandas, Symbol of Conservation, Are No Longer Endangered National Geographic. Unlike great apes… L
Bizarre ant colony discovered in an abandoned Polish nuclear weapons bunker Ars Tecnnica (original).
Emerging markets on track to set sovereign debt record FT
South Korea's Hanjin Shipping Files for U.S. Bankruptcy Protection WSJ
How electricity providers siphoned more than $20M from Maine customers Bangor Daily News
Car Makers Scrutinized on Self-Driving Claims WSJ. Car makers? How about Silicon Valley?!
European Ruling Highlights Apple's Corrupted Business Model iNet
The New Cheating Economy Chronicle of Higher Education
Stop ignoring misconduct Nature
G-20 Leaders Challenged to Find Effective Plan to Reignite World Growth WSJ
The World Comes to a Tiny Town: Eastport's Lesson in Globalization The Atlantic
How Should We Read Investor Letters? The New Yorker
Refugee Crisis
Angela Merkel's CDU 'suffers Mecklenburg-Western Pomerania poll blow' BBC

Immigration: Points-based system not 'silver bullet', says May BBC

Did We Do It? Taking Stock One Year After Refugees' Arrival Der Spiegel
Meeting of Southern European Countries in Athens on Friday Greek Reporter
Increase in attacks by anti-establishment groups a growing concern Ekathimerini. 200 or so kids in hoodies…..
The Terrorism Tax hits Europe Global Guerillas
Jeremy Corbyn media coverage deliberately biased against him, British public believes Independent
China?
China's Xi at G20 says world economy at risk, warns against protectionism Reuters
So Long to the Asian Sweatshop Blooomberg
Trade Traitors
Secrets of a Global SuperCourt BuzzFeed. All four parts. Must read.

In Attempted Hit Piece, NYT Makes Putin Hero of Defeating TPP EmptyWheel

The transatlantic trade pact that risks more harm than good Wolfgang Münchau, FT. When you've lost Wolfgang Münchau….
2016
Democracy vs. Epistocracy WaPo (Furzy Mouse).
Imperial Collapse Watch
Report: The US's new $13 billion aircraft carrier is 'premature' with 'unproven technologies' Business Insider
Inside the Federal Bureau Of Way Too Many Guns GQ
Guillotine Watch
Burners applaud ransacking of exclusive camp for the rich at Burning Man: Police investigate raid on luxury enclosure founded by Russian billionaire's son by 'band of hooligans' who cut power lines Daily Mail
Class Warfare
The Game of War versus the Game of Life Cryptome
WhatsApp, Trust, & Trusts Medium
Intelligent Technology Hal Varian, IMF
The many lives of John le Carré, in his own words.  Guardian
Saving the 78s Internet Archive Blogs
How to Get Another Thorax LRB. Epigenetics.
What Dakota Access Destroyed: Standing Rock Former Historic Preservation Officer Explains What Was Lost [Video] Indian Country. Pipeline fight.
Antidote du jour: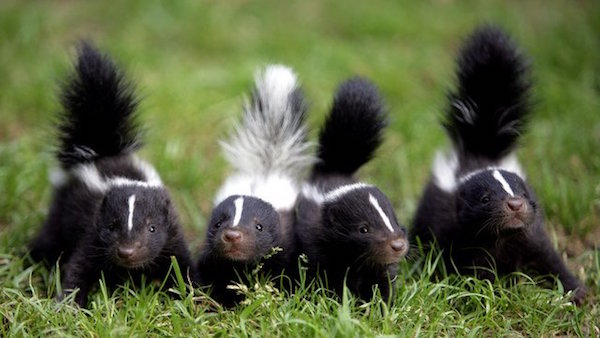 See yesterday's Links and Antidote du jour here.