We Are Not Alone: Listening to the 8.7 Million Other Animals Who Live on Earth Truthout
Milan court orders trial over Monte dei Paschi trades: legal sources Reuters
Stand with Sen. Warren: Tell the FBI to explain failure to prosecute bankers Credo. I loathe the "stand with" locution, but Warren is right…
Investors Today Prefer Companies with Fewer Physical Assets HBR
How Actual Nuts and Bolts Are Bringing Down Oil Prices Bloomberg. Standardized drilling components.
UNEP: Dieselgate will 'push the electric revolution very quickly' Euractiv
Marc Andreessen's Sudden Silence on Twitter Stumps Silicon Valley WSJ
US gives up its remaining control over the internet to ICANN FT
Can the United States and Japan Ratify TPP? The Diplomat
Give cities a seat at the top table Nature
China?
China's yuan joins elite club of IMF reserve currencies Reuters

The great leap upward: China's Pearl River Delta, then and now Guardian. Amazing photos.
Syraqistan
Showdown in Aleppo Sic Semper Tyrannis (Re Silc).

U.N. atomic agency chief says Iran sticking to nuclear deal Reuters
Brexit
BREXIT: Theresa May will trigger Article 50 before the end of March 2017 Business Insider

Brexit begins: Theresa May takes axe to EU laws Telegraph. "[A] new 'Great Repeal Bill' will be introduced in Parliament as early as next year."
Health Care
Near 'Collapse,' Minnesota to Raise Obamacare Rates by Half Bloomberg (Re Silc).

Obama administration may use obscure fund to pay billions to ACA insurers WaPo

Busted: GAO Finds Payments To Insurers Under Affordable Care Act Are Illegal Forbes
Two of NY's Neighbors Are Poised to Legalize Marijuana in November Village Voice (Re Silc).
High Hitler: how Nazi drug abuse steered the course of history Guardian
Police State Watch
'Do Not Resist': A chilling look at the normalization of warrior cops WaPo. "In the class recorded for "Do Not Resist," [Dave Grossman, one of the most prolific police trainers in the country], at one point tells his students that the sex they have after they kill another human being will be the best sex of their lives. The room chuckles. But he's clearly serious."
Whistleblower in 'Zero Dark Thirty' case gets money and an award McClatchy
'We Believe in What We're Doing' Der Speigel. Interview with Assange
2016
Clinton Raises $154 Million in September, Nears $1 Billion Bloomberg. Ka-ching.

Trump Tax Records Obtained by The Times Reveal He Could Have Avoided Paying Taxes for Nearly Two Decades NYT. It's called a "tax loss carryforward." And Pages From Donald Trump's 1995 Income Tax Records NYT. State returns but not Federal, oddly. Clinton telegraphed this punch in the first debate:

[CLINTON:] So you've got to ask yourself, why won't he release his tax returns? And I think there may be a couple of reasons. First, maybe he's not as rich as he says he is. Second, maybe he's not as charitable as he claims to be.

Third, we don't know all of his business dealings, but we have been told through investigative reporting that he owes about $650 million to Wall Street and foreign banks. Or maybe he doesn't want the American people, all of you watching tonight, to know that he's paid nothing in federal taxes, because the only years that anybody's ever seen were a couple of years when he had to turn them over to state authorities [interestingly, the records published by the NYT were state records] when he was trying to get a casino license, and they showed he didn't pay any federal income tax.

TRUMP: That makes me smart.

CLINTON: So if he's paid zero, that means zero for troops, zero for vets, zero for schools or health.

Of course, Federal taxes don't fund Federal spending, so a Martian watching from a million miles away would conclude the one is as crazypants as the other. Anyhow.

Some comments on the New York Times story about Donald Trump's tax returns Bronte Capital

"Just noticed @nytimes 'hired' tax experts to interpret. But only one expert named. More from CPA who is supposed to keep client confidence" @retheauditors

And then there's this:

The most important passage in tonight's Times story about Trump's taxes. This is the real problem. https://t.co/tAt2zToM9z pic.twitter.com/s0kLU1GxLP

— corey robin (@CoreyRobin) October 2, 2016

Trump Was Apparently Right About the Debate Microphone The Atlantic

Republicans latch onto audio of Clinton critiquing Sanders's 'revolution,' but senator's team pushes back WaPo

Race tailspins into gutter The Hill

Girl Talk at Trump Tower MoDo, NYT. "After working with psychologists to figure out how to goad Trump into an outburst in the first debate, the commanding Hillary saved the Machado provocation until the end."

October Surprise? U.S. Economic Growth May Accelerate Just Before Election Day WSJ

A principled option for U.S. president: Endorsing Gary Johnson, Libertarian Chicago Tribune (DG).

Battle for the Senate 2016 RealClearPolitics

The Computer Voting Revolution Is Already Crappy, Buggy, and Obsolete Bloomberg

Clinton Foundation: Making America's Richest Kids Healthier! Amy Sterling Casil
Immigration Does More Good Than Harm to Economy, Study Finds WSJ
How New York is Trying to Outsmart the Aedes Mosquito The WIre (J-LS).
Class Warfare
[W]here rulers have little in common with the ruled, those in power are unlikely to exhibit sympathy, as the Constitution's framers might have put it, for their subjects. Rulers are likely, instead, to view their subjects instrumentally much, says Aristotle, as they might see their tools, horses, oxen, or slaves, and deal with them in an unjust manner. Aristotle thought this problem was most likely to manifest itself in tyrannical states where rulers and ruled formed distinct strata, and least likely to develop in democracies where, says Aristotle, rulers and ruled 'have many things in common.'
Crash and learn: should we change the way we teach economics? FT
Best paid CEOs fail to offer best value for money FT. "Just lucky, I guess."
Stupefied Aeon (RS). " How organisations enshrine collective stupidity and employees are rewarded for checking their brains at the office door."
Antidote du jour (via):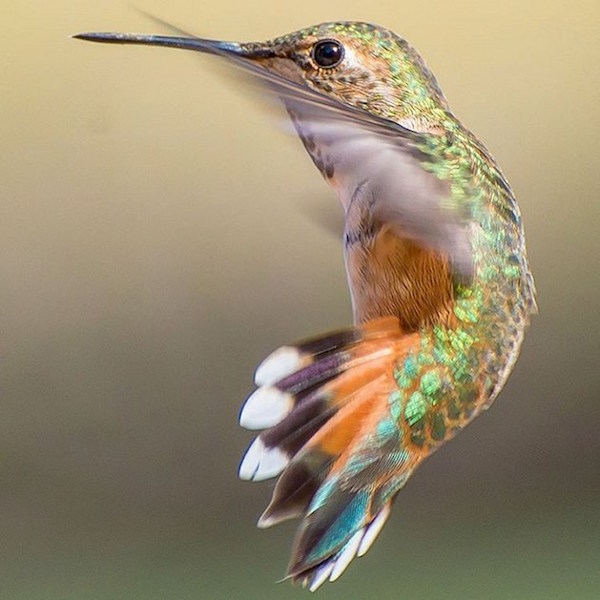 See yesterday's Links and Antidote du Jour here.