World wildlife 'falls by 58% in 40 years' BBC. Holy shit.
Sea Ice Extent Is Near Record Lows–South as Well as North Wunderground
The Planet Just Crossed Another Major Carbon Milestone Huffington Post
American Paul Beatty's race satire wins Man Booker Prize Reuters. EM: "'Asked about the language, [judging committee chair Amanda] Foreman said, "Paul Beatty has said being offended is not an emotion".'"
Delta now lets you track your baggage in real-time TheNextWeb. More forcing people to use smart phones. App only. There does not appear to be a browser version.
New Study Shows HIV Epidemic Started Spreading in New York in 1970 NBC
5 Psychology Experiments You Couldn't Do Today YouTube
Apple's profits in China down by almost a fifth Financial Times
China?
Refugee Crisis
Children without beds at Calais 'Jungle' BBC

In the "Jungle:" Report from the Refugee Camp in Calais, France Counterpunch
The Crisis of European Integration and the Challenges for the Left Sid Sinead
CETA Panic
CETA on hold with Belgium set for more talks DW. As we mentioned yesterday and Lambert covered in greater length in Water Cooler, ISDS is a big sticking point and it's hard to see how this difference can be resolved. The Wallloons correctly don't want it and removing it or seriously watering it down means starting over with the entire deal.

Belgian talks fail to rescue Canada-EU trade pact Financial Times

EU-Canada Trade Doomed to Fail After Walloon Parliament Rejects CETA Sid Sinead
Ukraine/Russia
Britain to send hundreds more troops close to Russia border in largest deployment since Cold War Telegraph

Fact Check: Trump Is Right that Clinton Might Cause WW3 George Washington
Big Brother is Watching You Watch
Dyn DNS DDoS likely the work of script kiddies, says FlashPoint TechCrunch

Canadian Police Are Texting Potential Murder Witnesses Motherboard (Chuck L)
Clinton E-mail Tar Baby
Hillary's 33,000 emails might not be 'missing' after all New York Post (Phil U)
2016
Trump's candidacy is barely registering with African American voters. He had 3 percent support among African Americans in an ABC News tracking poll released Sunday, compared with Clinton's 82 percent. Romney had 6 percent support among African Americans in 2012.
Here's how much Obamacare premiums are going up in every state Business Insider
The SEC's Beef With Shadow Banks Could Be Bad for Some Bloomberg
Guards for North Dakota pipeline could be charged for using dogs on activists Guardian
New Jersey boys survive 100-foot fall with suicidal father Reuters. EM: "Amazing both boys not only survived, but suffered no critical injuries. Given the latest revelations about AT&T's mass-privacy violations, I have conflicted feelings about their role in this. If they only stuck to such life-and-death narrow-band phone tracking!" Moi: Concussions are still pretty serious, and I would think even more so in kids so young.
Redstone sues ex-girlfriends, says had to borrow from National Amusements Reuters. EM: "
My first take on the '$100 million to cover tax obligations on gifts he gave to the women' was 'what did he give them – a third-world country?'"
Luxury retailers are abandoning New York's Fifth Avenue Business Insider
PMI Services Activity Jumps; Markit Estimates 2.0% GDP for 4th Quarter Michael Shedlock
Google Fiber just gave up on me — and many of its employees CNET
The Next 10 Years Will Be Ugly for Your 401(k) Bloomberg
Class Warfare
Antidote du jour (guurst). This was the winner in the black and white competition of the Natural History Museum in London. From a write-up of bird photograph winners in Audobon Magazine:
In the first light of dawn, photographer Mats Andersson used black and white to capture the melancholy moment following the death of this Eurasian Pygmy Owl's partner. The pair had accompanied Andersson on his daily walks through the forest during the early spring. "The owl's resting posture reflected my sadness for its lost companion," he says.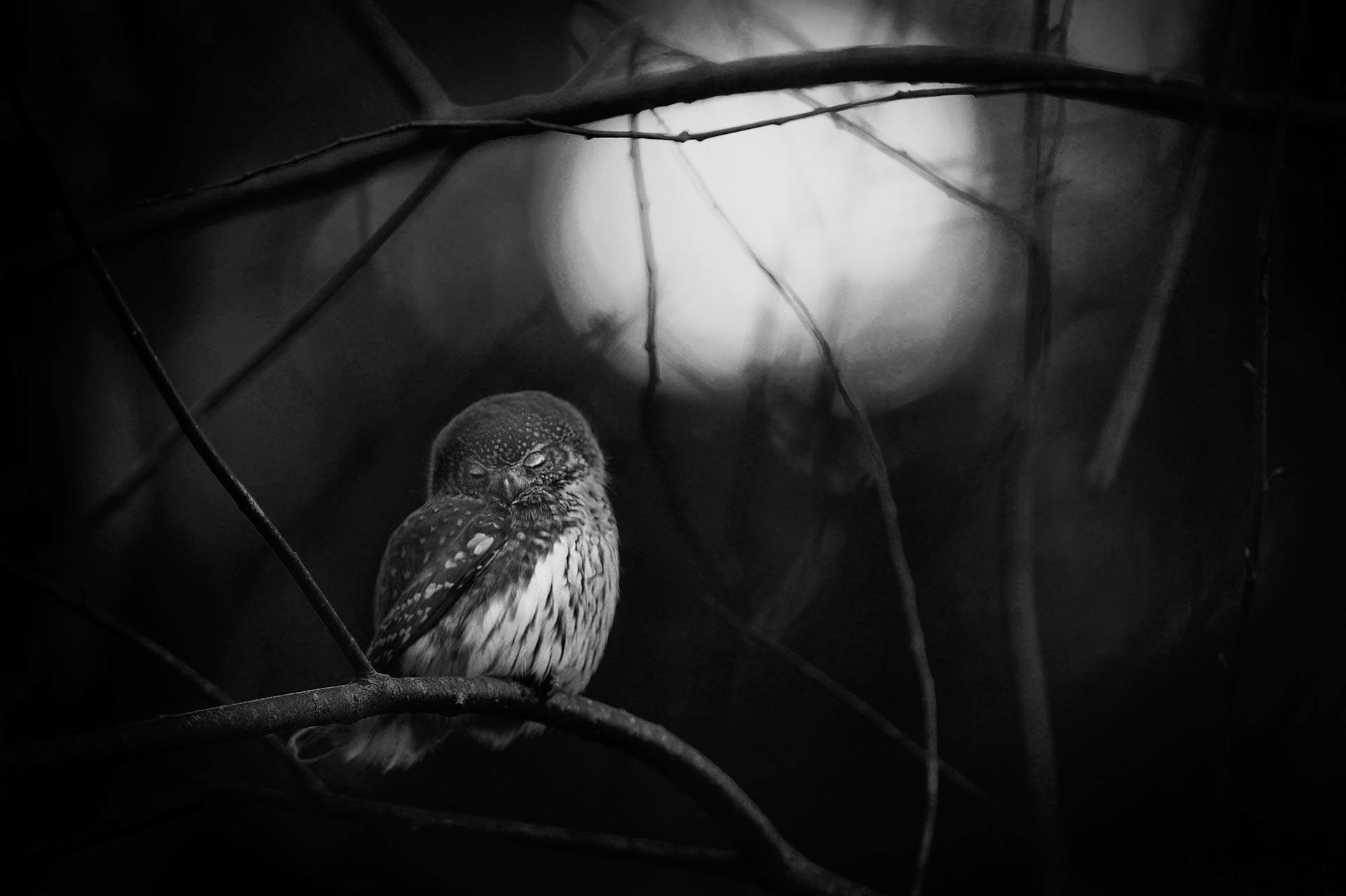 See yesterday's Links and Antidote du Jour here.