Evolution of a species also involves the bacteria it carries Science Daily
Thousands of deaths from hospital superbugs are going unreported, research shows Los Angeles Times
Global Economy Remains Mired in Swamp of Low Growth Brookings
Crisis of Globalization Lies Behind Deutsche's Woes WSJ
Deutsche Bank: 5 scenarios for the German bank FT
Deutsche Bank races against time to reach U.S. settlement Reuters
ING plans to shed 7,000 jobs, invest in digital platform Reuters
The Italian bank job: modern sins at ancient Monte dei Paschi New Statesman (J-LS).
Sheila Bair Called the Financial Crisis. Here's Her New Nightmare Bloomberg. College debt.
Colombians vote against historic peace agreement with FARC rebels WaPo
China?
China Balancing Coal Capacity-Cut Goal Against Soaring Prices Bloomberg

The left in Europe needs to change political course Wolfgang Münchau, FT
2016
I notice that as of this writing that Democrat-leaning Eschaton has no substantive posting on the Presidential candidates at all, all the way back to September 29, not that there's anything wrong with snarky oneliners. I take that as a sign that campaign coverage is at or near peak bullshit. We can only hope. –lambert

Hillary Clinton Told Donors Bernie Sanders' 'Ideas Are Indefensible' Under GOP Onslaught HuffPo

Sanders Says Clinton Comments in Leaked Audio 'Absolutely Correct' ABC. I disagree. Clinton framed Sanders voters as being driven by inchoate "feelings," as opposed to being attracted by policies proven to be successful in other countries that would bring concrete material benefits to them: Single payer (Canada) and tuition-free college (Germany). Clinton's views infantilize Sanders voters. Sanders should not assist her.

Clinton resets campaign schedule with Sanders The Hill

Debate prep: Tim Kaine's 'tricky dance' of being a Catholic Democrat McClatchy

WikiLeaks cancels Assange's live balcony appearance over 'security concerns' RT. He will, however, appear in Berlin via video link.

WATCH: Jill Stein comes on Salon Talks: "Stand up and fight for the greater good" Salon

'Finally. Someone who thinks like me.' WaPo. "Intentional 1 dimensional marginalized figure dealing with mental health served to upper middle class readers to self-affirm views" @Chris_arnade.

My dad finally is dumping Trump — but not for the reasons you'd think NY Daily News

Donald Trump hopes to revive campaign after tax discovery caps a week of 'self-sabotage' Kansas City Star

Donald Trump's Tax Numbers Sharpen Focus on Treatment of Losses WSJ. Tax lawyers quoted.

Trump's tax writeoff shows his 'genius' at business, advisers say Reuters

Trump tax return shows disparity in system McClatchy

Establishment Media Caught Promoting Fake Russian Story On #TrumpWon Hashtag ShadowProof

How Facebook Is Dominating the 2016 Election WSJ

Official: No 'manipulation' of data seen in election hacks AP
Maine could become the first state in the nation to have ranked-choice voting Vox
Ailing Obama Health Care Act May Have to Change to Survive NYT
Body Cameras Are Betraying Their Promise The Atlantic. That was fast.
The Not-So-Wholesome Reality Behind The Making of Your Meal Kit BuzzFeed
Imperial Collapse Watch
Fake News & False Flags: How the Pentagon Paid a British PR firm $500 Million for Top Secret Iraq Propaganda Common Dreams

The Wholesale Failure of American Foreign Policy The American Conservative
Guillotine Watch
Saudi princess who fled Paris after 'instructing a bodyguard to kill a decorator' is named – as her would-be 'hitman' is arrested Daily Mail

Panic, Anxiety Spark Rush to Build Luxury Bunkers for L.A.'s Superrich Hollywood Reporter
Kim Kardashian 'robbed of jewellery worth millions of dollars' in Paris hotel Irish Examiner
Class Warfare
The Lost Language of Integration Foreign Policy
India Ratifies Paris Climate Change Agreement NPR
Feds say they won't evict sprawling North Dakota pipeline protest camp Chicago Tribune
Antidote du jour: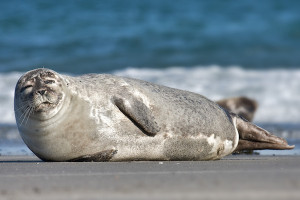 See yesterday's Links and Antidote du Jour here.