Vint Cerf: Modern Media Are Made for Forgetting Motherboard (Dan K)
Implication of sabotage adds intrigue to SpaceX investigation Washington Post (furzy). Oh, no, it can't possibly be that the technology was not ready for prime time.
Farewell, WB21, we hardly knew ya FTAlphaville. Richard Smith: "Amazing who's fallen for it: WSJ, Business Insider, Forbes…the word Fintech seems to instantly fry journos' brains."
What (we think) we know about Google's new Pixel phones — and why you should care Washington Post (furzy)
4chan Is Running Out of Money and Martin Shkreli Wants To Buy It Slashdot. A marriage made in heaven. The fact that Shkreli is unlikely to have any money after he pays his legal bills and regulatory fines is a wee complicating factor.
The Internet of Things Sucks So Bad Even 'Amateurish' Malware Is Enough Motherboard (resilc)
Anti-social media code SFExaminer. Joe H: "This is the second article that I have read about people getting off of social media and how dong that changed their outlook on their lives. A lesson for all of us perhaps."
China?
The impact in China and abroad of slowing growth Michael Pettis
The creators of bubble economies must be made to pay for their sins Andy Xie, South China Morning Post. Moss: "I cannot decide whether the title is ironic."
Colombia leader tries to save peace deal BBC
Brexit
Banks to Miss Out on Special Favors in May's Brexit Plans Reuters

Malta PM: Brexit talks will be like the Greek bailout Politico

Theresa May walks into a Brexit trap Financial Times. I'm putting this up merely to demonstrate that the UK press continued to be out to lunch. Rachman says May should have gotten "assurances on what an interim trade agreement with the EU would look like." EU leaders, including all the trade negotiators and the head of the WTO, said no negotiations on Brexit would take place until the UK invoked Article 50, and no negotiations on the UK's post Brexit arrangements could take place by treaty until the UK was out of the EU. These were clearly boundary conditions. In other words, as we posted earlier, "What about 'nein' don't you understand?"

The solution to Brexit? Innovative jam Politico

Sterling Falls to 31-Year Low Against Dollar Wall Street Journal. Wowsers, this is lower than it was during my 1984 time in London. I managed to leave before it plunged briefly to $1.06 and rebounded.
How the ECB dictatorial regime used the liquidity weapon in order to impose its terms on the Irish government failed evolution
French Unemployment Soars: Will Hollande Keep His Word or Will He Humiliate Himself? Michael Shedlock
Syraqistan
Imperial Collapse Watch
U.S. is only 15th most free country in the world, study says McClatchy (resilc)

Putin suspends nuclear pact, raising stakes in row with Washington Reuters (furzy)

Obama Worries Future Presidents Will Wage Perpetual, Covert Drone War Intercept (resilc)
Clinton E-mail Tar Baby
CSPAN clips from House panel with FBI Director Comey on Clinton E-mails YouTube (Selva). The FBI has tried diffusing the Combetta seeking help on Reddit to strip out e-mail addresses, but there's a lot here about irregularities in the investigation.

Obama Email Alias to Clinton Is Why FBI Didn't Prosecute Hillary National Review (furzy)
2016
Superstitious Clinton Refusing To Change Her Beliefs Following Hot Streak In Polls Onion

Clinton promises to hold Wells Fargo accountable Reuters. Adrien: "Bag of laughs…". Moi: Nearly two weeks after the Senate hearings and after Congresscritters of both parties call Wells a "criminal enterprise," Clinton finally gets on board.

Hillary Clinton Never Met A War She Didn't Want Other Americans To Fight Forbes (resilc)

AP: 'Apprentice' cast and crew say Trump was lewd and sexist Associated Press

Trump Foundation Ordered to Halt Fundraising in New York Wall Street Journal

Donald Trump Is Handing a Windfall to Mexican Immigrant Families Bloomberg (furzy)

The Class Dynamics in the Rise of Donald Trump Counterpunch

Trump Recasts Himself as a Comeback Kid Bloomberg

Donald Trump Digs In Over Taxes, Blames an 'Unfair' System Wall Street Journal

Pollsters search in vain for the shy tribe of Trump supporters Financial Times

The Latest: Clinton says Trump 'always puts himself first' Washington Post (resilc)

The Week I Became a Target Scott Adams (Chuck L)
Ailing Obama Health Care Act May Have to Change to Survive New York Times (Kevin C). The Grey Lady admits there might be a problem.
Five Days That Shaped a Presidency New York Magazine (furzy). Do not read if you've eaten recently.
Four decades later, California experts find that Proposition 13 is a boon to the rich Los Angeles Times. Kokuanani: "Gee, it's only taken 40 years for an article like this? I lived in LA when this monstrosity was passed, and most of us knew then it was awful."
Police State Watch
When the Cops Take Your Urine by Force Vice. Yikes.

Officers tried to run over man before shooting him 14 times, video shows Guardian. Depraved.
US shale oil recovery underway MacroBusiness
US takes over Puerto Rico's finances: a nudge toward statehood? Christian Science Monitor (Ryan R)
Systemic Risk: Deutsche Bank #1 at $100 Billion (BNP Paribas 2nd, Societe Generale 3rd) Michael Shedlock
What big data tells us about real income growth VoxEU. Big data tells us that inflation is doing less to lower your standard of living than most economists believe. Awfully convenient finding, no?
First and Foremost, the Wells Fargo Scandal Is About Workers American Prospect (resilc). I must note that Stumpf is still the chairman and CEO. If he does not depart by tomorrow, it looks like he and the board intend to stare the government and the public down.
Manhattan Apartment Sales Plunge 20% as Homebuyers Get Pickier Bloomberg. What it does not say is all cash purchases are way down. The Russians and Chinese are no longer coming.
Class Warfare
18 Months Inside a Chicago Gang Chicago Magazine (Lulu). Important.

What the government does for people like Donald Trump that it won't do for the poor Washington Post

How to Keep an NFL Team Out of Jail Unz Review (Chuck L)
Antidote du jour (moss):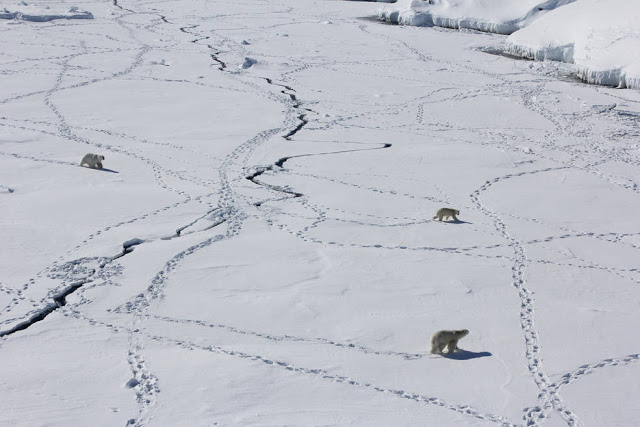 See yesterday's Links and Antidote du Jour here.