A late comment from reader reslez in Lambert's VP debate live blog that I thought should not be missed:
Two politicians, alike in infamy,
In fair Virginia where we lay our scene,
From Wall Street partisan to Trumpeteer,
Where Syrian blood makes all hands unclean.
From forth the fatal loins of these two foes
A pair of grasping gasbags takes their place;
Whose misadventured podiums overthrow
Do with their wind inflate their pilots' strife.
The groaning drivel of debt hysteria,
And the continuance of the voters' rage,
Which, but their leaders' end, nought could remove,
Is the ninety minute traffic of our stage;
The which if you with patient eyes attend,
What here shall miss, our blogger's toil shall mend.
Watch A Bumblebee Tug A String To Get Lunch PopSci (Robert M)
Brain-Training Apps Won't Make You Smarter ... MIT Technology Review (David L)
Leaders Pledge Action to Control Superbugs TripleCrisis
The pill is linked to depression – and doctors can no longer ignore it Guardian (furzy)
China?
Hong Kong activist Joshua Wong detained in Thailand 'at China's request' – reports Guardian (furzy). But Twitter says he has landed in Hong Kong.

China's state-owned enterprises reform still lacking bite Bruegel

China bubble cities keep tightening, bust imminent? MacroBusiness
IMF lowers growth forecast for US and other advanced economies Financial Times
Signs of Continuity Are All Pervasive in Urjit Patel's Monetary Policy Review The Wire (J-LS)
Uri, Surgical Strikes and International Reactions Institute for Defense Studies and Analyses. Stephen L: "Pro-Indian take on the so called 'surgical strikes' in Kashmir. My dad was a ceasefire observer for UNMOGIP (United Nations Military Observer Group India-Pakistan). He would find this article interesting."
Backlash to World Economic Order Clouds Outlook at IMF Talks Bloomberg (furzy)
Exclusive: EU's richest countries getting lion's share of bloc's investment plan Reuters. Quelle surprise.
Europe's health systems on life support Politico. Note Politico is solidly neoliberal and hence the article ignores or finesses several issues. One is that Eurozone budget rules have squeezed all spending, including health care system spending, when the underlying demand is not elastic. Two, the Euro has dropped a lot, which means any foreign purchases, like US drugs and medical devices, will have shown big price increases. Three, the article mentions costly new drugs. In Australia, the Therapeutic Goods Administration decides what drugs doctors can prescribe and often rejects "new" drugs which are costly minor reformulations of existing drugs. However, to the extent that these new drugs are real advances and treat dangerous ailments, Europe's bargaining position in undermined by the US's refusal to negotiate or put other curbs on drug prices
Brexit
Plan for UK military to opt out of European convention on human rights Guardian (furzy)
Diane James quits as Ukip leader after just 18 days as successor to Nigel Farage Telegraph
Vancouver Imposed 15% Foreign Tax in July, September Home Sales Plunged 33% Michael Shedlock (furzy)
Ukraine/Russia
Syraqistan
Yemen central bank crisis raises new famine fears Reuters (allan)

Ex-detainees say CIA used makeshift electric chair in secret Afghan prison: rights group Reuters (EM)
Big Brother is Watching You Watch
Exclusive: Yahoo secretly scanned customer emails for U.S. intelligence – sources Reuters (furzy)

J&J warns diabetic patients – Insulin pump vulnerable to hacking Reuters (allan)
Imperial Collapse Watch
Election blindness: It's the end of the world economy as we know it — and we feel fine Salon (g)

John Kerry's rallying cry to Europe: It's time for 'pushback' Politico
Clinton E-mail Hairball
FBI agreed to destroy laptops of Clinton aides with immunity deal, lawmaker says Fox (furzy)
2016
Red And Blue Doctors: Politics Can Seep Into Primary Care, Study Finds WBUR (Dan K)
Supreme Court to weigh reach of insider trading law Reuters (EM)
Barack Obama began his term with fine speeches and high hopes. But he underestimated the US need for radical change. Le Monde Diplomatique (Sid S)
U.S. transport chief: automakers will back self-driving car oversight Reuters. EM: "Ah yes, 'voluntary guidelines' – because that sort of thing has such a great history of working to curb corporate abuses!"
California marijuana legalization faces unlikely foe: growers Reuters (EM)
Flint Hit With Bacterial Illness as Residents Shun City Water
A Quarter of Millennials Avoid the Flu Vaccine Because of the Cost Bloomberg (furzy). I am not opposed to vaccines, but the flu vaccine is low efficacy and unless they have an underlying physical condition that makes flu dangerous to them, this is not the most troubling indicator of the fallen economic standing of the young that I'd cite. I don't get flu vaccines either just because I think we all need to do our part to stop overtreatment (I've similarly nixed EKG and some other tests).
Wells Fargo
Fitch warns Wells Fargo over AA rating Financial Times

'Two Million Felonies': Will The Wells Fargo Scandal Finally Change Wall Street? Huffington Post

Wells Fargo Account Scandal Extends to Small Business Reuters. And Stumpf still has a job…this really is not wise.
Investors in Mortgage Giants Win Round in Suit Against U.S Gretchen Morgenson, New York Times. This case was really egregious, so good to see the investors score a goal.
Deutsche Bank offers a tough lesson in risk Martin Wolf, Financial Times. Offers some good as well as many conventional high level observations, but one is really off base: "A third lesson is that banks are still undercapitalised, relative to the scale of their balance sheets… More immediately, we lack reliable means of rectifying this." This is nonsense. TBTF banks have nowhere to go. No country will take them. Switzerland required its two biggest banks, UBS and Credit Suisse, to meet 19% capital levels. UBS flailed around trying to relocate, which predictably failed. Both exited most of their investment banking businesses. Regulators can force banks to increase their capital. It's just that most lack the will.
The Perils of Debt Complacency by Carmen Reinhart Project Syndicate. Phil U: "​Pooh pooh -ing MMT​ using Eurozone countries. seriously?"
Markets eye the taper but fear the tantrum Financial Times
Owners at "Leaning Tower of San Francisco" Knock Condo Values to Zero Wolf Richter. Schadenfreude alert!
Guillotine Watch
I Tested Out the $46,000 Rolls-Royce Picnic Basket Bloomberg (furzy). Notice how the frequency of entries in this category has gone way up recently?
Class Warfare
U.S. judge says racecar driver, others owe $1.27 billion in payday case | Reuters (EM)
Antidote du jour (Ben S):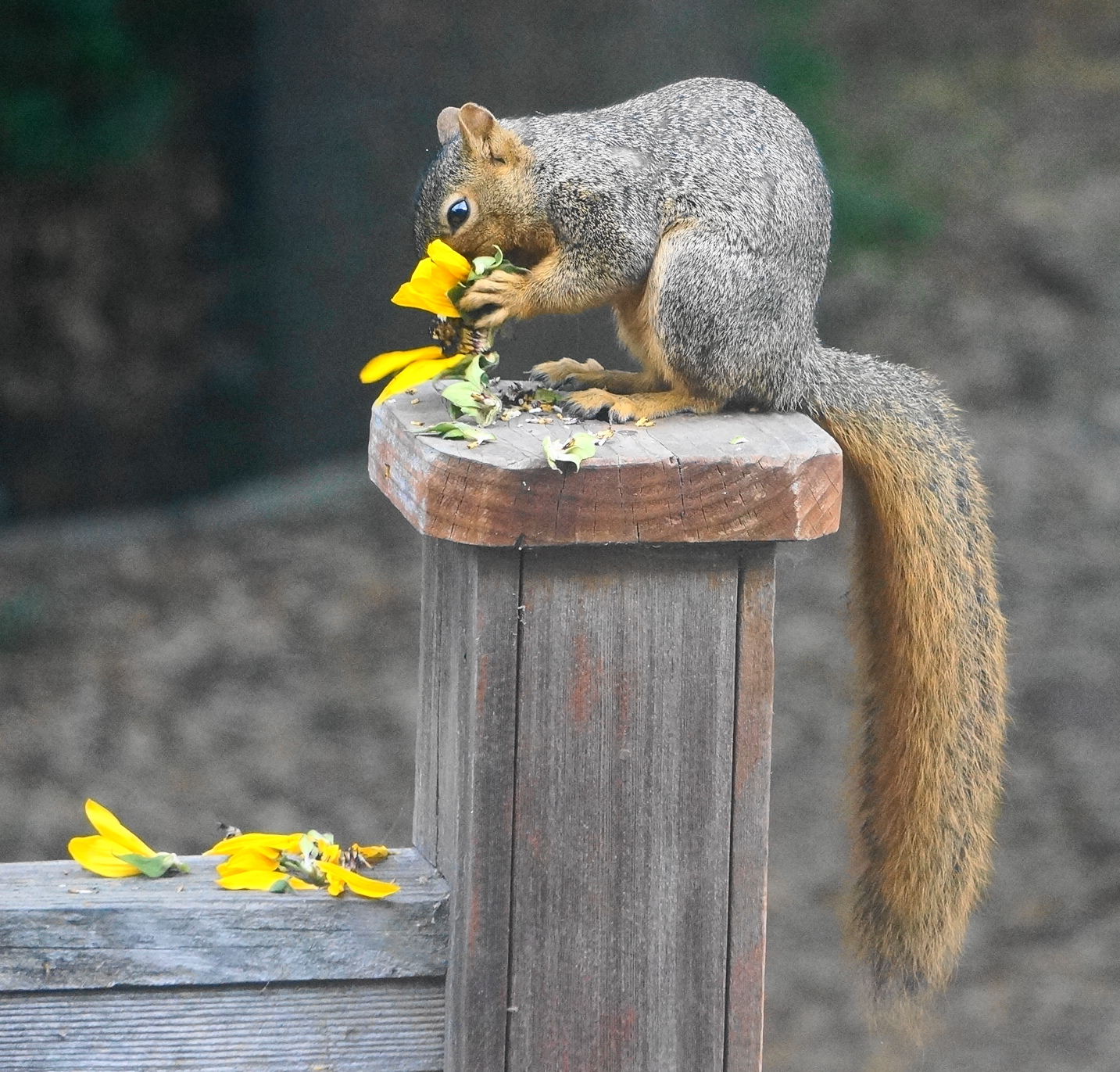 See yesterday's Links and Antidote du Jour here.