Readers, you get a heaping double ration of links for your holiday reading pleasure. Also, there's rather a lot happening. –lambert
Still No Deutsche Bank Agreement: Dillutive Stock Sale Coming Up? MishTalk (Furzy Mouse).
Deutsche Bank eyes asset management unit IPO FT
Germany's Schaeuble says too much talk on Deutsche Bank Reuters
Tina keeps the rally in equities going FT
Get ready for a computerized 'teammate' in your car Yahoo Finance. Note the teleology that assumes "progress" from computer-assisted to autonomous.
Sheriff's deputies arrived at a car crash — and stumbled on an 'active' meth lab in a minivan WaPo
Medicine as a Public Calling Michigan Law Review (Re Silc). Quaint.
Insulin Prices Soar While Drugmakers' Share Stays Flat WSJ
Tenet Healthcare pays $513 million for fraud and kickbacks, whistleblower awarded $84 million The FCPA Blog (J-LS).
Revealed: The Scots firm at the heart of $1bn theft The Herald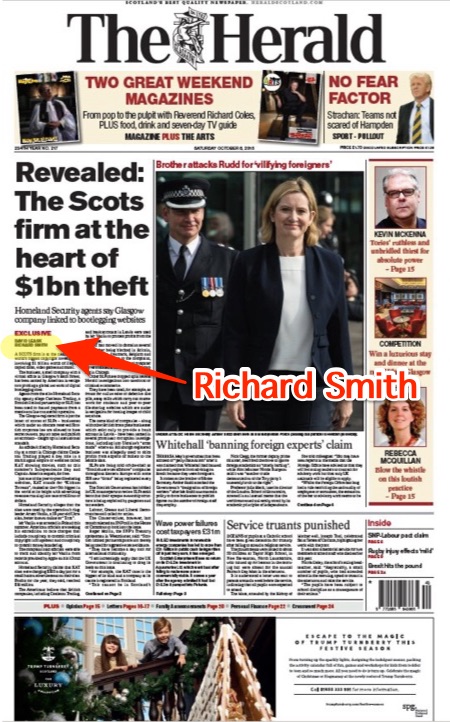 Brexit?
Black Injustice Tipping Point
96 Hours in Charlotte SB Nation
Clinton and Podesta Wikileaks Release
The WikiLeaks material is highly relevant to how Clinton would actually govern, as opposed to how she says she will govern. Because of the oddly timed release of the Trump hot mike tape, this story seems to be getting buried, so I'll go into it in some detail. First some links:

Hillary Clinton's Wall St speeches published by Wikileaks BBC. "Published," and not "allegedly published," or "appear to reveal" (WaPo).

In paid speeches, Hillary Clinton said she "represented" and "had great relations" with Wall Street Salon

Sanders supporters seethe over Clinton's leaked remarks to Wall St. Reuters

Contradicting FBI view, Clinton's leaked speeches portray her as computer savvy McClatchy

How the Clinton campaign decisions get made Politico

And now some quotes. Just to underline what we aleady know:

*CLINTON SAYS YOU NEED TO HAVE A PRIVATE AND PUBLIC POSITION ON POLICY*

*Clinton: "But If Everybody's Watching, You Know, All Of The Back Room Discussions And The Deals, You Know, Then People Get A Little Nervous, To Say The Least. So, You Need Both A Public And A Private Position."*

(The email is a compilation of quotes from Clinton's paid speeches, not otherwise available. It begins: "Attached are the flags from HRC's paid speeches we have from HWA." The asterisked material is how the Clinton campaign staffer "flagged" the quotes they considered dangerous.) Since these quotes are from paid speeches, we can expect Clinton's private position — expect, that is, if we assume that Clinton isn't cheating her clients by failing to deliver value for money in terms of services to be rendered — to be a more accurate representation of her views than her public one. In other words, we're looking at a pitch to the donor class, when Clinton was laying the groundwork for her campaign. In an oligarchy, this would be natural.

I believe I've mentioned to readers that my vision of the first 100 days of a Clinton administration includes a Grand Bargain, the passage of TPP, and a new war. So you can read the following as confirmation bias, if you will.

On the Grand Bargain and Social Security (Morgan Stanley, 2013):

But Simpson-Bowles — and I know you heard from Erskine earlier today — put forth the right framework. Namely, we have to , we have to have adequate revenues, and we have to incentivize growth. It's a three-part formula. The specifics can be negotiated depending upon whether we're acting in good faith or not [!!].

Readers will of course be aware that the fiscal views intrinsic to Simpson-Bowles have been the perennial justification for Social Security cuts ("the progressive give-up formula") and austerity generally. And if you think Democrat orthodoxy on SImpson Bowles has changed, see Robert Rubin today (below). If you buy Simpson-Bowles, you buy Social Security cuts. The policy is bad enough, but "depending upon whether we're acting in good faith or not" is, to me, the real mind-boggler.

On trade (Banco Itau, 2013):

Hillary Clinton Said Her Dream Is A Hemispheric Common Market, With Open Trade And Open Markets. *"My dream is a hemispheric common market, with , some time in the future with energy that is as green and sustainable as we can get it, powering growth and opportunity for every person in the hemisphere."

On "green," see Clinton below on climate change. On trade, anybody with a "dream" like that will not surrender TPP lightly.

On war, Clinton said (Goldman Sachs, 2013):

Hillary Clinton Said One Of The Problems With A No Fly Zone Would Be The Need To Take Out Syria's Air Defense, And "You're Going To Kill A Lot Of Syrians." "So we're not as good as we used to be, but we still—we can still deliver, and we should have in my view been trying to do that so we would have better insight. But the idea that we would have like a no fly zone—Syria, of course, did have when it started the fourth biggest Army in the world. It had very sophisticated air defense systems. They're getting more sophisticated thanks to Russian imports. To have you have to take out all of the air defense, many of which are located in populated areas. So our missiles, even if they are standoff missiles so we're not putting our pilots at risk—you're going to kill a lot of Syrians. So all of a sudden this intervention that people talk about so glibly becomes an American and NATO involvement where you take a lot of civilians." [ Speech to Goldman Sachs, 2013 IBD Ceo Annual Conference, 6/4/13]

Not that there's anything wrong with that.

And speaking of beating the war drums, there's this gobsmacking quote on climate change (tinePublic, 2014):

Clinton Talked About "Phony Environmental Groups" Funded By The Russians To Stand Against Pipelines And Fracking. "We were up against Russia pushing oligarchs and others to buy media. We were even up against phony environmental groups, and I'm a big environmentalist, but these were funded by the Russians to stand against any effort, oh that pipeline, that fracking, that whatever will be a problem for you, and a lot of the money supporting that message was coming from Russia." [Remarks at tinePublic, 6/18/14]

Wowsers. I wonder what 350.org thinks about that?

Avoiding Viruses in DNC/DCCC/CF Excel Files Another Word For It. For readers playing alone at home.
2016
Donald Trump Says Campaign Not in Crisis, and There Is 'Zero Chance I'll Quit' WSJ. Trump: "Go behind closed doors of the holier-than-thou politicians and pundits and see what they're saying. I look like a baby."

Sex, Dice, and the Trump Tapes Corey Robin

Can You Believe Donald Trump Did That Thing? McSweeney's

Many men talk like Donald Trump in private. And only other men can stop them. WaPo. The difference between these many men (at least the elite ones) and Trump is that Trump aspired to political power. The implicit Democrat narrative that Trump is a uniquely pernicious outlier is ludicrous on its face, as indeed this article urges.

Lewd Donald Trump Tape Is a Breaking Point for Many in the G.O.P. NYT. Except… This is the Republican establishment that (a) fielded 17 candidates none of whom could be bothered to do oppo even to the extent of listening to Trump's public tapes on Howard Stern, that (b) failed to fund or unify behind a candidate to stop Trump when they had the chance, and that (c) is hated by the most powerful factions in its own base. I think they're going to have to carry Trump to term.

GOP repudiation of Trump before 11/8? If so, then what? PrawfsBlog

Analysis: Republicans dropping Trump must answer: Why now? AP

RNC lawyers look at options for replacing Trump Politico and RNC halts Victory project work for Trump Politico

Paul Ryan heckled at Wisconsin festival over criticism of Trump Yahoo News.

Donald Trump, Ohio & the GOP meltdown Cincinatti Enquirier

Donald Trump's pastor problem: 40 percent of Protestant ministers are still undecided WaPo

How the Golden State Became the Intellectual Capital of Trump's GOP The American Interest (Re Silc).

Clinton-Trump battle too close to call in four swing states McClatchy. This is before Trump's hot mike eruption; in terms of peeling off Trump voters, I would like to whether non-college-educated white women have shifted.

TV Ad Spending Reveals the States Where Trump and Clinton Are Fighting Hardest Bloomberg

Bernie Sanders Packs Schedule With Campaign Stops for Hillary Clinton Wall Street Journal

Hillary Clinton Is in Her Own Form of Climate Denial In These Times
The Disastrous Failure of Lesser Evilism Counterpunch

Howard Dean: How to Move Beyond the Two-Party System NYT. Oh, Hoho…

AP Exclusive: Job hunt substantial part of Bayh's last year AP. "Evan Bayh spent substantial time during his last year in the Senate searching for a private sector job even as he voted on issues of interest to his future corporate bosses, according to the former Indiana lawmaker's 2010 schedule." So what? Both party establishments accept the central doctrine of Citizens United, that absent a showing of quid pro quo, there's no corruption. Move along, people, move along. There's no story here.

The Last 100 Days: Obama's Nobel Peace Prize edition Yahoo News
War Drums
Ukraine Is Going to Be a Big Problem for the Next U.S. President Foreign Policy
Imperial Collapse Watch
New Guantanamo Intelligence Upends Old 'Worst of the Worst' Myths Military.com (CL).
Exclusive: Snowden, Greenwald and Poitras donate US$20,000 to asylum seekers who sheltered whistle-blower in Hong Kong South China Morning Post
Class Warfare
Ezra Klein on Media, Politics, and Models of the World Mercatus Center
Non-materialistic millennials and the Great Stagnation Library of Economic and Liberty (Re Silc). Moving away from "stuff"?
SF Bay ecosystem collapsing as rivers diverted, scientists report San Francisco Chronicle (DL).
We Use Words to Talk. Why Do We Need Them to Think? New York Magazine
Antidote du jour. Furzy Mouse reminds us that Thursday was National Badger Day: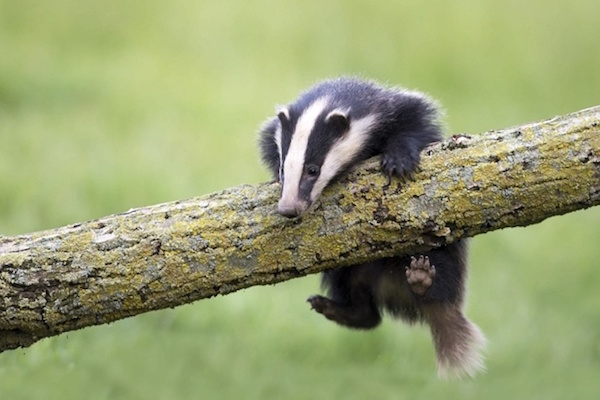 See yesterday's Links and Antidote du Jour here.