How Planet Earth's ice-skating flamingos collectively get 'in the mood' for sex The Conversation (J-LS)
HOW TO FIX THE ART WORLD, PART 1 ArtNews (Joe H)
A Secret Pyramid Was Found Inside an Ancient Temple in Mexico Motherboard (furzy)
The North Pole is 36 degrees warmer than normal Washington Post (Robert H). Bye bye polar bears.
Antarctica's Southern Ocean May No Longer Help Delay Global Warming Scientific American (Selva)
Sand's End The Verge (resilc)
Vancouver Considers Abandoning Parts of the Coast Because of Climate Change Motherboard (furzy)
Scientists Accidentally Discover Efficient Process to Turn CO2 Into Ethanol Popular Mechanics. Robert H: "Not much information here. If the catalyst can be made more efficient that will impact the corn -> ethanol industry."
5 ways to cut down on Thanksgiving food waste TreeHugger. J-LS: "Whenever I return to the US, especially from an Asian country, I'm struck by how wasteful the system is. Perhaps not so much if one's lucky enough to shop at a farmer's market. But when I go into a supermarket, I'm struck by the prepackaging, the mandatory minimum amounts in such packaging, and the ubiquity of excessive plastic."
Alarming Levels of Monsanto's Glyphosate Found in Popular U.S Foods Food Democracy (Mark Twain)
Salmonella thrives in salad bags The Conversation (J-LS)
Cash
Citibank is the first Australian bank to stop taking cash Business Insider (furzy). From November 9.

Venezuela Caps Daily Bank Withdrawals at US$5 to Avoid Bankruptcy PanAm Post (Lulu). Not sure about the accuracy of the headline, since this may be a desperate and not well-thought-out way to combat inflation.
Pacific Rim leaders vow to fight new wave of protectionism Financial Times. They think they can beat Trump with messaging? Good luck with that.
Dollar's Rapid Gain Triggers Angst in Emerging Markets Wall Street Journal
Slumber data add to fears Japan is sleepwalking into overwork Financial Times
Trump right on defence spending, says NATO chief Jens Stoltenberg euronews
Drop Brexit case appeal, senior Tories urge May BBC
FCA not ruling out future fee rules for hedge funds and private equity Financial News (DO)
Next Markets Wild Card: Italy's Referendum Wall Street Journal
Ukraine/Russia
Ridiculous Lame Duck Agreements: Obama, EU Agree to Keep Sanctions on Russia Michael Shedlock (EM)

Clapper: Intelligence agencies don't have good insight on when or how Wikileaks obtained the hacked emails.

Obama and the Feds lied to us. pic.twitter.com/PfMBwkXz19

— Harlan Hill (@Harlan) November 18, 2016
Syraqistan
Syrian fighting intensifies Defend Democracy

Russia set to break grisly stalemate in Syria Rediff. Margarita:

Winds of change may be blowing… but let's finally put one thing straight: Putin never called Trump brilliant. The word he used – яркий – simply means colourful, bright, or vivid – and Trump is certainly any one of those. But if he believes that Putin thinks of him as "brilliant" and it will help to get the world out of the current awful situation, who are we to argue…
Big Brother is Watching You Watch
Dear America, the 'Fake News' List Will Slaughter Freedom of Press — and It's Everyone's Fault Free Thought Project (Judy B)
Trump Transition
Steve Bannon Trump Tower Interview: Trump's Strategist Plots "New Political Movement" Hollywood Reporter

Goodbye, American neoliberalism. A new era is here Cornel West, Guardian

Trump picks conservative loyalists for top security, law enforcement jobs Reuters (EM)

Rep. Mike Pompeo wants to revive mass surveillance program McClatchy

Donald Trump is bringing torture back: His entire foreign-policy team is comprised of big fans of the worst Bush-era practices Salon

THE SESSIONS NOMINATION AND THE "EMERGENCY EXCEPTION" Marcy Wheeler

Mike Huckabee Reportedly Next Ambassador To Israel International Business Times (furzy)

Trump settles $25m university fraud case BBC

Bankers celebrate dawn of Trump era Politico (furzy)

After the election of Trump: The realignment of US politics WSWS

One thing Trump could do immediately to signal that he is not with the establishment failed evolution. Awfully hopeful.

Why Fighting Donald Trump On Climate Change Is A Waste Of Time Huffington Post

Texas, U.S. Seek Immigration Suit Delay Until Trump Sworn In Bloomberg

Ford tells Trump no Lincoln SUV production going to Mexico Reuters (EM)

Trump claims credit for saving Kentucky car plant from Mexico move Financial Times. As we warned, if Trump creates jobs, he will be popular even if he does lots of other bad stuff.

Sanders Supporters See Some Silver Lining in Trump Victory American Prospect

Americans want Trump to focus on healthcare first Reuters (EM). The Dems will be lucky if Trump takes the bait. His party is divided on this issue and the insurers made out very well on the Medicaid expansion part of Obamacare and already spent lots of $ implementing the program.

President-elect Donald Trump's motorcade causes Lincoln Tunnel closure during rush hour New York Daily News (Dan K). Stuff like this is going to achieve the difficult feat of making Bill di Blasio popular.

Trump supporter in state Senate says some protests are 'economic terrorism,' should be felonies Seattle Times (furzy)

California's Democrats Are Ready for Political War Bloomberg
2016 Post Mortem
Donald Trump's success is built on the ruins of the Third Way New Statesman (J-LS)
DAPL
Largest Bank in Norway Sells Its Assets in Dakota Access Pipeline EcoWatch (furzy)

New US Army Regulations May Further Delay the North Dakota Pipeline Reuters (furzy)

Reports from Standing Rock detail horrific conditions The Hill (Dan K)
Bloomberg has layoffs amid restructuring USA Today (Lulu)
Wells Fargo Gets Tough New Limits as Regulator Amps Up Sanctions Bloomberg
Inventory to Sales Ratios: What's Really Going On? Michael Shedlock (EM)
Class Warfare
New Report Examines How Country's Largest Banks Finance the Private Prison Industry American Propsect (resilc)

Retirees Who Saved Still Heading to the Poor House Fox (J-LS)
Antidote du jour (Tracie H). From the Los Angeles Zoo: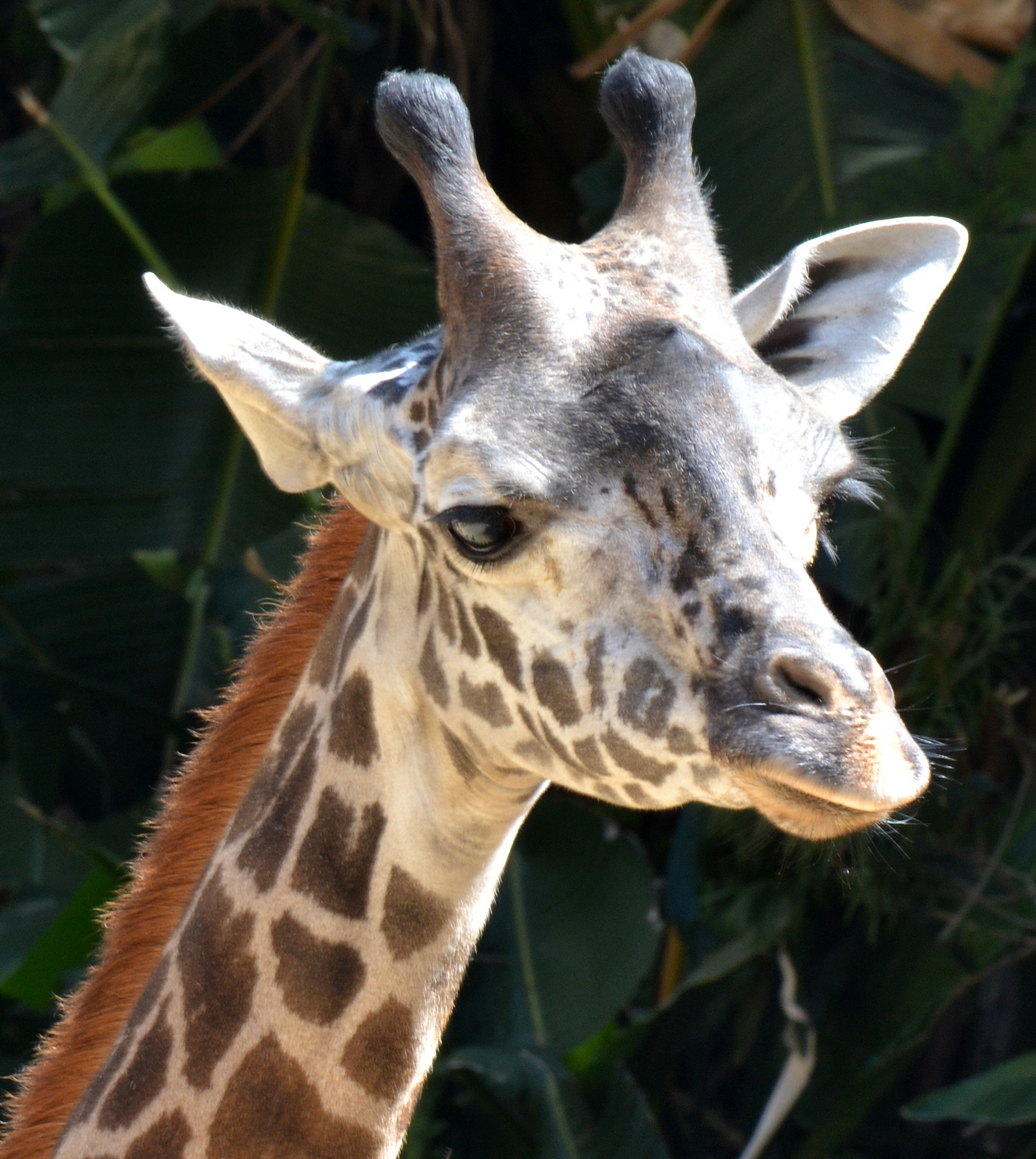 See yesterday's Links and Antidote du Jour here.