Chimp study shows how hanging out with friends makes life less stressful The Conversation
11 incredible facts about lemurs Mother Nature Network
Sing to Me Real Life. Now we know who's to blame for karaoke.
Putting Wheat in Its Place, Or Why the Green Revolution Wasn't Quite What It's Made Out to Be The Wire
Ride-Hailing Apps Have a Racism Problem MIT Technology Review
Health Care
Ex-journalist leads state's effort to flee Obamacare in favor of single-payer Columbia Journalism Review

To fight childhood obesity, task force recommends screening all kids starting at age 6 LA Times. Screen them early, so as to start them all the sooner on long-term drug regimens.
Too Smug to Jail Rollin Stone. Matt Taibbi back on form.
Big Brother is Watching You Watch
New leak may show if you were hacked by the NSA Ars Technica
Oil drilling caused killer earthquake in boomtime California, scientists suspect Guardian
Study: Next U.S. president faces Colorado River problem The Journal
Clinton Email Tar Baby
Aeon Row strives to close the loop on fashion Treehugger
Australia curbs flow of disgruntled UK junior doctors
FT
The people of South Yorkshire deserve the truth about Orgreave Guardian. Yes, they do. And they've waited more than 30 years to hear it.
Brexit
Britain losing the financial passport will affect so much more than banking Business Insider. Includes a link to a list of the 13,500 companies that make use of financial passporting in some form.

Britain will discover that distance still matters in trade FT
Pope says he believes ban on female priests is forever Reuters
A Visit From the SEC? Doesn't Happen for Thousands of Money Managers WSJ
Trump Fan Peter Thiel Says "Single-Digit Millionaires" Have "No Effective Access to Our Legal System" The Intercept
Hong Kong money laundering and terrorism financing reports hit record high SCMP
How a Pillar of German Banking Lost Its Way Der Spiegel
Tom Hayden and the Vocation of Politics The Baffler
SINO-INDIA RELATIONS THE BRITISH FORGERY AT THE HEART OF INDIA AND CHINA'S TIBETAN BORDER DISPUTE SCMP. Yet another well-considered US diplomatic initiative.
As China Battles Corruption, Glaxo Lands in the Cross Hairs NYT. Long, but worth it.
2016
Election Update: Yes, Donald Trump Has A Path To Victory FiveThirtyEight. Fodder for the poll-obsessed.

Tighter Presidential Race Brings a Shift in Tactics WSJ.

Financial markets jolted as US election polls tighten FT

Democratic Voters Are to Blame for Hillary Clinton's Headaches The New Republic. So, it's all the fault of voters, for not bothering to vote in 2014. Which raises the obvious question: If the DNC ran better candidates, would voters perhaps be inspired to turn out?  Or, to push the point a bit further, as Brecht expressed it:

Some party hack decreed that the people
had lost the government's confidence
and could only regain it with redoubled effort.
If that is the case, would it not be simpler,
If the government simply dissolved the people
And elected another?

Calling Trump a liar sets a thorny precedent Columbia Journalism Review

Hillary Clinton should use her appointments to build up her party Vox. Memo to Matty: Perhaps it's a wee bit early to be selecting the new White House drapes?

Trump or Clinton? What India Really Wants From the US Election The Wire

Hundreds of prominent economists just denounced Donald Trump in an open letter to voters Business Insider. By all means, pile on chaps, but I'm not sure that being denounced by economists won't have the opposite effect from that intended.

The shadowy Russian émigré touting Trump FT. I'm shocked, simply shocked, to see the FT featuring reporting of this sort.

Clinton Plugs Another Weak Story About Trump's Ties to Putin Bloomberg. Media getting fed up with being played?

Election maps are telling you big lies about small things WaPo. More fodder for poll nerds.

Rise of the Alt-Right The American Conservative

Time Bandits The Baffler
Turkey's PM rejects EU criticism on media freedom Al Jazeera
Class Warfare
Twenty-First Century Victorians Jacobin
Antidote du Jour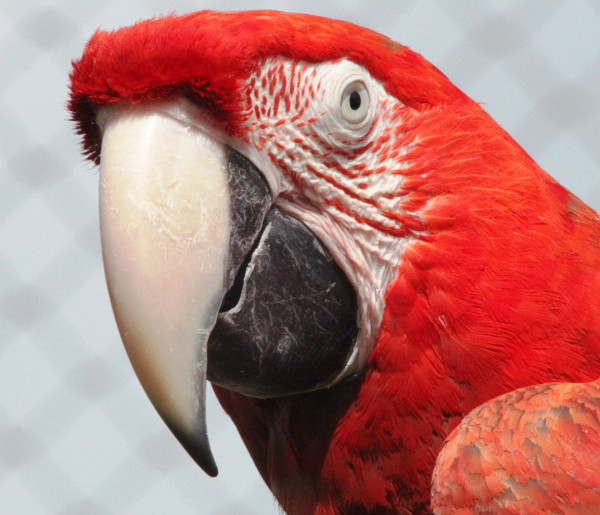 See yesterday's Links and Antidote du Jour here.