Your Dog Wants You to Pipe Down and Just Talk With Your Hands Instead New York Magazine
Learning to love the secret language of urine WaPo. They should know.
42 Million Dead In Bloodiest Black Friday Weekend On Record The Onion
Thanksgiving, Black Friday store sales fall, online rises Reuters
Choke Point of a Nation: The High Cost of an Aging River Lock NYT
State of Michigan tells Detroit students 'Literacy is not a right' Fox2
Climate change used to be a bipartisan issue — until the fossil fuel industry got involved Business Insider
Geopolitical role of trade deals is often overdramatised FT. FT moving from denial, through bargaining, to acceptance?
Syraqistan
First U.S. service member killed in Syria was a bomb disposal technician WaPo

WikiLeaks Yemen Files Unmask Washington's Bloody Role Informed Comment

Pakistan Appoints Gen. Qamar Javed Bajwa as Army Chief of Staff in Unusually Smooth Transition WSJ
Theresa May carries on Labour's business pay crackdown Telegraph. Tories stealing the left's clothes while Parliamentary Labour dithers and fumes.
France votes for center-right candidate – and perhaps next president Reuters
China?
A Housing Frenzy Bedevils Beijing WSJ

America's Shale Gas Is Headed to China for the Second Time Bloomberg
In Indonesia, Fears Rise Among Ethnic Chinese Amid Blasphemy Probe WSJ
#NoDAPL
Cheyenne River Sioux Tribe Reacts to U.S. Army Corps of Engineers Eviction Notice: Your Letter Makes a Grave & Dangerous Mistake Native News Online (MR).

DES to request additional $7 million for DAPL response Bismarck Tribune
Health Care
Why 27 Million Are Still Uninsured Under Obamacare Bloomberg. From October, still useful.
Our Famously Free Press
We Tracked Down A Fake-News Creator In The Suburbs. Here's What We Learned WUNC. I'm so old I remember the "media critique" that was the distinctive competence of the (then liberal) blogosphere collectively — along with snark — when it was starting out, c. 2000 – 2003. (Remember the great Media Whores Online? How badly we need that site today!) We didn't buy the Bush administration's fake WMD stories for one second, for example, and said so relentlessly. And rightly! (Had Clinton listened to us, she might be President today.) Then the Democrats, as Democrats will do, decapitated the blogosphere, and some went on to fame and fortune in the Acela Corridor. The media critique was finally weaponized by Republican turncoat David Brock's well-funded and implicitly partisan Media Matters, which decayed into the openly partisan million-dollar-troll operation Brock runs for the Clintons, Correct the Record. So now, the same institutions that beat the war drums for WMDs in 2003 want somebody — Zuckerberg's programmers? — to perform the media critique for them today. Or so they say. Oh, and hat tip to Democrat operative Cass Sunstein for the notion of "cognitive infiltration," which was the original motive, or rationalization, for the fake news creator that the WUNC story reports on.

How I Detect Fake News Tim O'Reilly, Medium. I'm trying to determine if O'Reilly's algorithm would have detected Jury Miller's false stories on WMDs in the New York Times, which did so much, during the Iraq War Scare, to bring war about.

Washington Post Disgracefully Promotes a McCarthyite Blacklist From a New, Hidden, and Very Shady Group WaPo

No, Russian Agents Are Not Behind Every Piece of Fake News You See Fortune

The Iran-Contra Affair 30 Years Later: A Milestone in Post-Truth Politics National Security Archive
2016 Post Mortem
Bernie Sanders' New Memoir May Be a Look Into the Democrats' Future Bloomberg. Sanders seems to be doing what he did in 2014-2015: Barnstorming the country. Yes, it's a book tour for Our Revolution — still #1 on Amazon, proof, if proof were needed, that America is fundamentally a center-right nation — but the political purpose looks identical to me. Get the ideas out there.

"I'm mad as hell and I'm not going to take it anymore!": Understanding anger in the Donald Trump era Salon. Remember that the expression of anger is taboo in the political class. Hence the necessity for stories such as this.

Can Senate Democrats Save the Party? Editorial Board, NYT. If this were going to happen, it would already have happened.

Coming Out Of Election Haze: How Do Women On Left Overcome Elite Feminism? ShadowProof

Democrats never stopped caring about the working class Vox

A Wretched, Smelly Time: The Morning After Los Angeles Review of Books

And a useful corrective:

Rural Missouri gas station. Same sex couple in car with Nebraska plates making out by the gas standard. Nobody seemed to care.

— Chris King (@chriskingstl) November 26, 2016

One of a series of tweets on this theme.

Sports Radio in the Age of Trump The Ringer

White Nationalists See Trump as Their Troll in Chief. Is He With Them? Mother Jones

* * *

A Pennsylvania recount for Hillary Clinton? A 'nightmare scenario,' explained Billy Penn

A candidate can't actually file for a vote recount under Pennsylvania law. Instead, they would have to challenge a county board regarding its vote computations, and a state appeals judge would have to rule that a statewide recount is necessary. That means the Clinton campaign [or any other challenger] would either have to request a recount by petition in every voting district or present a prima facie case showing voter fraud. (Prima facie is a lower threshold than beyond a reasonable doubt. A judge would just have to rule that fraud probably occurred in order to call for a recount.)

The deadline for filing is Monday (tomorrow).

Recount laws in Pennsylvania Ballotpedia

Automatic Recounts National Conference of State Legislators. Michigan and Pennsylvania have thresholds for an automatic recount; Wisconsin does not.

Jill Stein requests Wisconsin recount, alleging hackers filed bogus absentee ballots Guardian

Clinton campaign will participate in Wisconsin recount, with an eye on 'outside interference,' lawyer says WaPo. But will Stein get any thanks from Clinton supporters? I doubt it.

Some thoughts about the reports of supposed evidence of election irregularities in MI, PA, and WI Election Updates. Caltech.

The Trouble With Recounts in the Name of Hacking GovTech

U.S. Statement on Reliability of Election Results NYT. From a "senior administration official":

The Federal government did not observe any increased level of malicious cyber activity aimed at disrupting our electoral process on election day. As we have noted before, we remained confident in the overall integrity of electoral infrastructure, a confidence that was borne out on election day. As a result, we believe our elections were free and fair from a cybersecurity perspective.

That said, since the Russians had planned any malicious cyber activity for election day, they were deterred from further activity by the various warnings the U.S. government conveyed.

So, for the intelligence community, the 2016 election was the equivalent of ritually banging on pots and pans ("warnings") to prevent the moon from being eaten by a giant sea serpent? "Look! In the sky! The sea serpent is going away! The moon is safe now!" It's a can't-lose proposition!

Electoral College must reject Trump unless he sells his business, top lawyers for Bush and Obama say Think Progress. I'm not sure this is a year for "top lawyers."
Trump Transition
Trump's Economic Plan: This Isn't Going to Work Counterpunch (KF). Trump has strapped himself to the back of a tiger: He needs to raise real wages for the working class. Can he?

Thanks a million David Cox, Reuters

Trump appoints White House counsel and national security member FT

Donald Trump's Caldron of Conflicts The Editorial Board, NYT. This would be an easier case to make if the Democrat Establishment hadn't spent the year vociferously arguing that in the absence of a direct showing of quid pro quo, there's no corruption.
Pelosi Nominates Members for Leadership Positions Roll Call. Forward with Pelosi and Schumer!
A Year at the Zoning Board Jacobin. You think national politics is bad?
Class Warfare
The New Workplace Is Agile, and Nonstop. Can You Keep Up? NYT. Just what we need. Another management fad. Here's one "agile computing" debacle, although, to be fair, it was perhaps not truly agile.

Local Governments Arrive on Schedule to Buttress Part-Time Workers WSJ

* * *

PM Modi pushes for use of mobiles to deal with cash crunch Times of India. Lambert here: I can't speak from experience on India, but in Southeast Asian cities, protection rackets for the use of public pavement are business as usual. If Modi's India is like that, your typical street vendor — that is, the people who feed the cities and handle its markets for everyday necessities — would now not only have to keep paying protection for their spot, they would in addition have to pay vig to the cellphone companies, vig to the banks, and pay off the cellphone manufacturer, too. That would be class warfare in its most open and vile form, and if Modi succeeds — a very open question — look for "the civilized West" to try to abolish cash shortly.

The On The Ground Impact Of India's 'Earth-Shattering' Currency Purge Forbes. Sounds like an attack on System D, among other things.

India's demonetization policy fails to address real problems Asia Times

Now even China is applauding Modi's bold step of demonetization Business Insider. China watchers?

India's rural economy hit hard as informal lending breaks down Reuters
No Credit History? No Problem. Lenders Are Looking at Your Phone Data Bloomberg
Slot machines and smartphones: To understand the fatal distraction of mobile tech, look at Las Vegas Saskatoon Star Phoenix (MR).
Fix an iPhone Cable the Stylish Way—With Electrical Tape WSJ. These are the same crapification engineering geniuses who got rid of the MagSafe connector — returning you, the user, to the happy days when tripping over your cable could mean repairing your screen — and gave savvy investors a reason go long dongles with the new MacBook "Pro." Tim! Tim! Yo, Tim!
Antidote du jour (via):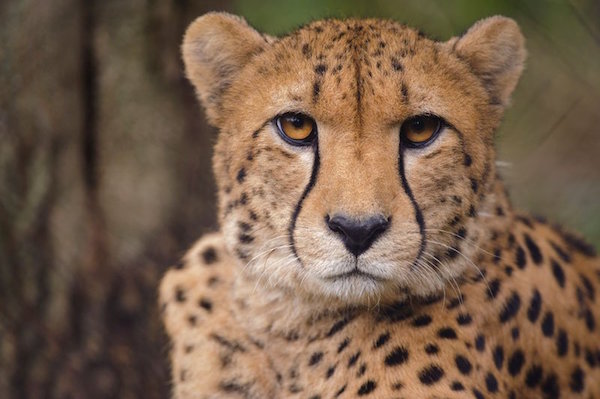 See yesterday's Links and Antidote du Jour here.